Yet again the list maker is taking a very universal experience (being betrayed by a close friend) and claims it is a messianic prophecy.
King David, author and subject of most of the psalms is speaking of his own experiences in being betrayed by his friends when King Saul turned against him.
As we've seen many times by now the first line is about David and is either ignored by the Christian translators or not numbered by them.
T'hillim / Psalm 41:1
says "For the conductor, a song of David."
How can this psalm be about Jesus, a man supposedly without sin, when the subject declares "I said, "O L-rd, be gracious to me; heal my life /
נַ֝פְשִׁ֗י / nafsho
because I have sinned against You."
T'hillim / Psalm 41:5
.
We just discussed נַ֝פְשִׁ֗י / nafsho in the previous blog post. נַפְשִׁי / nafsho translates to life, not immortal soul. Yet most missionaries think that this line is speaking of the immortal "soul" since most translations translate it as "soul." This misleads innocent readers into thinking that this line is about the immortal soul, when in reality it is for about the "soul" (e.g. blood coursing) through your veins -- your life-force.
The word in the psalm is translated as "I have sinned" / חָטָ֥אתִי. A חָטָא / cheit is a "missing of the mark" -- when you tried to do the right thing, like an archer shooting an arrow at a target, and you miss the bullseye. The suffix (תִי) means "I did." So the subject is saying he has (past tense) sinned against G-d.
Past tense (before Jesus)
The person is admitting to sin (and Jesus is said to be without sin).
What of
line 10
(9 in Christian versions), claimed by the listmaker to have been "fulfilled" by Jesus? It says: "Even my ally, in whom I trusted, who eats my bread, developed an ambush for me."
That certainly sounds as if it could fit Jesus who fed Judas who betrayed him, but how many of us have had friends over for dinner who, in turn, did us wrong? How can something so basic as having a friend turn against one be considered a messianic prophecy?
Again, read the psalm IN CONTEXT. Prophecy must always be based on the plain meaning of the text -- and clearly missionaries do not believe that Jesus sinned. Read line 10 with its surrounding verses and it is ever more clear that this isn't about Jesus.
Having said "I said, "O L-rd, be gracious to me; heal my life because I have sinned against You." the psalm continues with
line 6
: "My enemies speak evil of me; "When will he die and his name be lost?"
Was Jesus' name lost?
The psalm concludes that although David is surrounded by enemies G-d will save him. Jesus was not saved -- he was murdered by his enemies.
Line 13
"
As for me, because of my innocence You shall support me, and stand me up before You forever."

When a missionary makes a claim, even if that claim seems powerful, research it for yourself and read the passage IN CONTEXT. Also read it chronologically (Christian bibles have moved the books around and out of chronological order, making it difficult to understand the context. Read a decent T'nach).
---
Powered by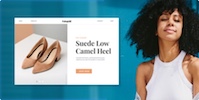 Create your own unique website with customizable templates.
Photos used under Creative Commons from dionhinchcliffe, paulasenciogonzalez, paulasenciogonzalez, amy32080, petersbar, Aaron Stokes, amboo who?, Damian Gadal, U.S. Fish and Wildlife Service - Midwest Region, SharonaGott, Udo Schröter, paulasenciogonzalez, Joybot, zeevveez, ianmunroe, freeqstyler, quinn.anya, Ivy Nichols, Groman123, UnknownNet Photography, torbakhopper, "Caveman Chuck" Coker, CarbonNYC [in SF!], dgoomany, Lion Multimedia Production U.S.A., oldandsolo, dbeck03