It is beyond monotonous that the list maker takes a generic situation and claims it is a messianic prophecy. How many people betray another and die unrepentant? More than one? If so, this isn't a messianic prophecy -- a messianic prophecy must apply only to one person -- the messiah. Messianic prophecies are the opposite of generic -- they are very specific and very difficult to fulfill and include ushering in world wide peace
(Yeshayahu / Isaiah 2:4
) and returning all the Jews to the land of Israel (
Yeshayahu /

Isaiah

43:5-6
) -- remember that most Jews lived outside of Judah (Israel) in the time of Jesus, and less than a hundred years after his death the remaining Jews were exiled from the land for over 2000 years. In other words Jesus often did the opposite of the messianic prophecy to return the Jews to the land!
What of the "second coming"?
Won't Jesus fulfill all those messianic prophecies when he "returns"?
Not biblical.
The second coming is not biblical. It is nothing more than an excuse thought up by Jesus' followers when he had obviously failed to fulfill the real messianic prophecies.
Put very simply, prophecies always had some specific relevance to the people they were delivered to, which effectively rules out any possibility of "dual fulfillment."

What of this specific claim, that T'hillim / Psalm 55 was a prophecy fulfilled in Matthew 27:3-5 and Acts 1:16-19?
T'hillim / Psalm 55:1
says "
For the conductor, on בִּנְגִינֹת / neginot (musical instruments), a מַשְׂכִּיל / maskil of David." A poem -- a song -- of the thoughts of King David. David is speaking of his own trials as a soldier, and how those he trusted often betrayed him. Psalms are not prophecy -- and this one certainly does not fit Jesus who was never a soldier.

Line 16 (15 in Christian versions) says "May He incite Death upon them; may they descend to the grave alive, for there are evils in their dwelling, in their midst."

Read that again.

"May He incite Death upon them; may they descend to the grave."
Plural.
This isn't about Jesus dying, or Judas (his betrayer) dying unrepentant.
This verse is speaking of MULTIPLE people dying.
The verse is speaking more than one enemy of King David -- not a single person (and is Jesus supposedly the subject of the psalm or is he the enemy of the subject of the psalm?).
Yet again we have a claim made that there is a prophecy about Jesus which, when simply read, is clearly not about him. This passage is about King David's enemies -- whom the King is saying he hopes die.
Pretty plain, even for a poem!
Matthew 27:3-5 is speaking of Judas, who betrayed Jesus and it speaks of him throwing down the money he got for the betrayal and going and hanging himself. Acts 1:16-19 speaks of Judas as well -- but the story is different. "Now this man acquired a field with the reward of his wickedness, and falling headlong he burst open in the middle and all his bowels gushed out."
Which is it -- did he go hang himself or did he suddenly fall and "burst open" with his bowels falling out?
Whichever story is true (or neither) is immaterial although the fact that they are different should give a Christian pause to wonder if any of it is true. . . The bottom line regarding this claim -- that
T'hillim / Psalm 55:16
is a prophecy about Judas' betrayal of Jesus and Judas' subsequent death is not supported by the psalm itself. Judas and his death, whether by hanging or his guts exploding, has nothing to do with
T'hillim / Psalm 55:16
which is a psalm about King David and his enemies (plural). More missionary misuse of the Jewish bible, far from prophetic fulfillment.
---
Powered by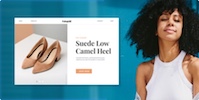 Create your own unique website with customizable templates.
Photos used under Creative Commons from dionhinchcliffe, paulasenciogonzalez, paulasenciogonzalez, amy32080, petersbar, Aaron Stokes, amboo who?, Damian Gadal, U.S. Fish and Wildlife Service - Midwest Region, SharonaGott, Udo Schröter, paulasenciogonzalez, Joybot, zeevveez, ianmunroe, freeqstyler, quinn.anya, Ivy Nichols, Groman123, UnknownNet Photography, torbakhopper, "Caveman Chuck" Coker, CarbonNYC [in SF!], dgoomany, Lion Multimedia Production U.S.A., oldandsolo, dbeck03