The list maker just used this same reference in the last claim.
T'hillim / Psalm 68:19

(18 in Christian versions which either do not print the first line, or do not number it) says "
You ascended on high, you took captives; you took gifts to be among men, and also rebellious ones for Yah G-d to dwell."
The previous claim was "To give gifts to men" even though the psalm speaks of receiving gifts (opposite of the claim). This one claims to prophecy Jesus ascension to heaven.
Except, of course, the psalm says nothing about the messiah ascending to heaven.
The "you" in
T'hillim / Psalm 68:19

is G-d.
The passage is past -- not prophetic.
And when did Jesus take captives? "
you took captives
"
T'hillim / Psalm 68:19

.
This psalm is referring to the national revelation at Mount Sinai -- and the language is similar to
Shoftim / Judges chapter 5.
In other words this is NOT prophecy of a future event, it is a look back at a historical event -- the giving of the Torah at Mount Sinai. This psalm refers to G-d revealing Himself to the Jewish nation at Mount Sinai (where G-d spoke to approximately 3 million men, women and children). Read the
previous line,
which says "
G-d's chariot is twice ten thousand times thousands of angels. The L-rd was among them at Sinai in His holiness."
Yet again the list maker is making a claim that is not supported by the very biblical passage s/he gives as proof.
What of Luke 24:51 which does claim "While he blessed them, he parted from them and was carried up into heaven"?
Anyone can claim anything -- but even if this passage is true and Jesus ascended to heaven:
the psalm is not prophetic of Jesus' ascension;
many people in the bible ascend to heaven. Elijah was taken alive into the heavens (M'lachim Beit / 2 Kings 2:11).
Since Elijah was a normal human being
M'lachim Beit 2:11 / 2 Kings 2:11
shows that bodily ascensions are not limited to divine beings but are possible with mere humans. Far from proving that bodily ascension proves that Jesus was the messiah / divine the passage enforces that he normal humans can be taken (body and all) up to the heavens. This passage about Elijah actually negates Jesus' claim of divinity (since Elijah was not divine and he ascended). . .
And
T'hillim / Psalm 68:19

is not a messianic prophecy and has nothing to do with the messiah dying, being resurrected and ascending to heaven.
---
Powered by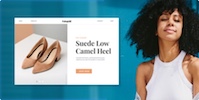 Create your own unique website with customizable templates.
Photos used under Creative Commons from dionhinchcliffe, paulasenciogonzalez, paulasenciogonzalez, amy32080, petersbar, Aaron Stokes, amboo who?, Damian Gadal, U.S. Fish and Wildlife Service - Midwest Region, SharonaGott, Udo Schröter, paulasenciogonzalez, Joybot, zeevveez, ianmunroe, freeqstyler, quinn.anya, Ivy Nichols, Groman123, UnknownNet Photography, torbakhopper, "Caveman Chuck" Coker, CarbonNYC [in SF!], dgoomany, Lion Multimedia Production U.S.A., oldandsolo, dbeck03