No, this psalm is not about Jesus.
No, this psalm is not prophetic about the messiah.
There is no mention of a crucifixion.
There is no mention of the subject dying.
King David is the subject of the very first line of this psalm (which most Christian translations either omit, or give without a number, thus throwing of the psalm's numbering -- lines 14-20 in a Christian translation would be 15-21 in a Jewish version).
T'hillim / Psalm 69:1
begins "
For the conductor, on
שׁוֹשַׁנִּים /
shoshannim, of David."
(שׁוֹשַׁנִּים / shoshannim are roses and this is a poetic way of speaking of the Jewish people who were David's roses).
T'hillim / Psalm 69:6.
has the subject (David) admitting to being a sinner: "
O G-d, You know my folly, and my acts of guilt are not concealed from You."

If Jesus is without sin, without guilt -- how can a missionary claim that anything in this psalm is about Jesus?
T'hillim / Psalm 69:15.
"Save me from mud that I not sink, that I be saved from my enemies and from the depths of water."

Did Jesus worry about sinking into the mud? Nope.

Was Jesus saved from his enemies? Nope.
T'hillim / Psalm 69
uses the analogy of drowning --
the poet is saying that his being surrounded by many enemies is like a drowning man -- if someone does not save him quickly he will "drown." The metaphorical water will wash over him and he will drown. This certainly fits David who was constantly battling his enemies -- but how does it "fit" Jesus?
It simply does not -- if it did then Jesus drowned (was killed) and no one saved him!
T'hillim / Psalm 69:16.
"Let neither the current of water sweep me away, nor the deep swallow me, and let a well not close its mouth over me."

Did Jesus worry about drowning? Not hardly -- doesn't
Matthew 14:22-33
in the Christian bible that says he walked on water? Even if we were to look at this poetic metaphor of a drowning man literally it still does not fit Jesus.
T'hillim / Psalm 69:17.
"Answer me, O L-rd, for Your kindness is good; according to Your abundant mercies, turn to me."

The Christian bible (
Matthew 27:46)
has Jesus saying that G-d is NOT answering him -- he wonders why G-d has "forsaken him" as he dies. . .

One can hardly call a god letting Jesus die on the cross as merciful or kind. Thus the Christian god was not kind or merciful to Jesus -- instead he supposedly let Jesus die a painful death as a human sacrifice!
T'hillim / Psalm 69:18.
"And do not hide Your face from Your servant, because I am distressed, hasten to answer me."

Again, the Christian god DID hide His face from Jesus, Jesus died!
T'hillim / Psalm 69:19.
"Come close to my נַפְשִׁי / life, redeem it; because of my enemies, redeem me."

G-d did not redeem (save) Jesus life. Jesus died.

If Jesus knew he was supposed to die to "save the world from sin" (unbiblical), why would he plead with his god (himself??) to save his physical life? The Hebrew word here is נַפְשִׁי. The word here is נַפְשִׁי / nafshi translates to life force, not immortal soul.

Yet most missionaries think that this line is speaking of the immortal "soul" since most translations translate it as "soul." This misleads innocent readers into thinking that this line is about the immortal soul, when in reality it is for about the "soul" (e.g. blood coursing) through your veins -- your life-force.



G-d did not redeem Jesus' life.

Jesus died.
T'hillim / Psalm 69:20.
"You (G-d) know my humiliation, my shame, and my disgrace; all my oppressors are before You."
Jesus was supposedly humiliated and shamed on the way to his death -- but this passage (again, speaking of King David) applies to many, many people throughout history. It is not prophecy and it does not apply to only one person (so how could it be prophetic about Jesus?).
T'hillim / Psalm 69:21.
"Humiliation has broken my heart and I have become ill; I hoped for sympathy but there was none, and for comforters but I found none.
"

Again -- a passage which speaks to all of us -- who among us have never felt humiliated, to the point of becoming sick? Who among us has not hoped for sympathy in times of trouble, but felt alone?

How is any of that unique to Jesus?

And if Jesus never sinned, how can anyone claim that this psalm applies to Jesus at all?

Was Jesus without comforters in his final hours?

Not according to the Christian bible. "
Many women were there, watching from a distance. They had followed Jesus from Galilee to care for his needs.
Among them were Mary Magdalene, Mary the mother of James and Joseph, and the mother of Zebedee's sons." Matthew 27:55-56.
How about "
Someone ran, filled a sponge with wine vinegar, put it on a staff, and offered it to Jesus to drink.
" Mark 15:36 -- that person is trying to comfort Jesus -- yet in the psalm we are told there were no comforters. John 19:25 states "Near the cross of Jesus stood his mother, his mother's sister, Mary the wife of Clopas, and Mary Magdalene.
When Jesus saw his mother there, and the disciple whom he loved standing nearby, he said to her,

"Woman, here is your son,"
"
Comforters (note the differences in Matthew and John? Mark is also different -- but they all speak of people who were there to comfort Jesus).
John 19 is even speaking of a disciple trying to comfort Jesus. . .
Matthew 26:36-45 (the supposed "proof text") isn't even about the crucifixion -- it does not "fit" the psalm it claims to fulfill. This section speaks of Jesus going to
Gethsemane and being betrayed -- it also has nothing to do with the crucifixion.

Check out claims! Do not blindly believe what anyone tells you, but check the facts for yourself. Another false "prophecy" on the list of 365 supposed biblical prophecies fulfilled by Jesus.
---
Powered by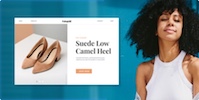 Create your own unique website with customizable templates.
Photos used under Creative Commons from dionhinchcliffe, paulasenciogonzalez, paulasenciogonzalez, amy32080, petersbar, Aaron Stokes, amboo who?, Damian Gadal, U.S. Fish and Wildlife Service - Midwest Region, SharonaGott, Udo Schröter, paulasenciogonzalez, Joybot, zeevveez, ianmunroe, freeqstyler, quinn.anya, Ivy Nichols, Groman123, UnknownNet Photography, torbakhopper, "Caveman Chuck" Coker, CarbonNYC [in SF!], dgoomany, Lion Multimedia Production U.S.A., oldandsolo, dbeck03