B'reshit / Genesis 22:18
says
"All the nations of the world shall be blessed through your (Abraham)'s descendants - all because you obeyed My voice."
This passage follows the Akeida (the binding of Isaac), when Abraham had just passed the 10th test of G-d. G-d is praising Abraham's obedience and promising that the entire world will be blessed through the descendants (PLURAL), aka the Jewish nation.
Why is the world blessed through the Jewish nation? Because the Jews were chosen by G-d to be a nation of priests, leading the world to know G-d.
What does this have to do with Jesus, let alone a prophecy about Jesus?
Nothing. Jesus, being a Jew, would have been a descendant of Abraham's -- but he was only one of the many millions of us. The text is clearly plural and speaking of Abraham's physical offspring (from his body), not just one specific descendant (singular).
The text is plural, not singular. It is not about one person (e.g. the messiah) blessing the nations, but rather about the world being blessed through the Jewish nation (Abraham's descendants).
Galatians 3:16 is based on a mistranslation and a lie (it is taken out of context). Galatians 3:16 says:
"The promises were spoken to Abraham and to his seed. Scripture does not say "and to seeds," meaning many people, but "and to your seed,"[a] meaning one person, who is Christ."
Wrong.
Which just goes to show that the author of Galatians didn't speak Hebrew and most likely wasn't a Jew. He not only mistranslates B'reshit / Genesis 22:18 – he rips it out of context which clearly says it is PLURAL (many) not one. B'reshit / Genesis 22:18 says:
And through your children shall be blessed all the nations of the world, because you hearkened to My voice.
Children – not child (seeds versus seed).
בְזַרְעֲךָ֔ (the word translated as "seed" by the missionaries in B'reshit / Genesis 22:18) is NOT singular. This is a Hebrew compound noun [a compound noun is one that may be used for both singular and plural, such as "hair", "chicken").
Shouldn't Paul have KNOWN that? Did not he profess to be a student of the great R' Gamliel? This is BASIC Hebrew 101 which he gets 100% wrong. Some scholars will claim that Paul was quoting a Greek translation of the bible (called the LXX or Septuagint) which uses a singular term, Why would a Jewish scholar (Paul) who supposedly studied at the feet of the great R' Gamliel being quoting Greek for the Torah, and not the Hebrew?
Some missionaries claim that Jews read Greek and not Hebrew "back then." This is also false. The less educated folk might have relied on various translations (as they do today), but the learned always used Hebrew. Josephus, who was born shortly after Jesus' supposed death wrote of his great difficulty in learning Greek (blowing out of the water the theory that Jews studied the Torah in Greek). Josephus said:
"
For those of my own nation freely acknowledge that I far exceed them in the learning belonging to Jews; I have also taken a great deal of pains to obtain the learning of the Greeks, and understand the elements of the Greek language, although I have so long accustomed myself to speak our own tongue, that I cannot pronounce Greek with sufficient exactness; for our nation does not encourage those that learn the languages of many nations, and so adorn their discourses with the smoothness of their periods; because they look upon this sort of accomplishment as common, not only to all sorts of free-men, but to as many of the servants as please to learn them." Josephus,
Antiquities Of The Jews, Book 20 Chapter 11.
At some point we will discuss the various Greek translations of the T'nach (Jewish bible) and how they became so corrupt the early church fathers themselves stopped relying on them. . . so whatever the Greek translation of B'reshit / Genesis 22:18 might be (singular or plural) it does not excuse the simplistic mistake made by Paul in claiming that the Torah speaks of one descendant when it clearly speaks of Abraham's multiple descendants.
Remember that Paul was Turkish by birth (Tarsus) -- not a location of many Jews let alone religious Jews. His lack of Hebraic knowledge in this instance is clear because זֶֽרַע
zera
(translated as "seed" or "living offspring of the physical parent") is rarely used to speak of one specific, single individual. When it is used to speak of a single person the person is identified right there in the text in the same verse or passage. If an individual is not identified then זֶֽרַע
zera
is always a compound noun that denotes the
totality
of
all
the descendants of the physical parent being addressed.
Given Paul's lack of Hebraic knowledge, was he who he professed to be? Was he a learned Jew at all? (The Ebionites claimed that Paul was not a learned Jew at all.
"They declare that he (Paul) was a Greek (not a Jew) . . . He went up to Jerusalem, they say, and when he had spent some time there, he was seized with a passion to marry the daughter of the (Jewish) priest. For this reason he became a proselyte (convert) and was circumcised. Then, when he failed to get the girl, he flew into a rage and wrote against circumcision and against the sabbath and the Torah (Jewish law)"
(Epiphanius, Panarion, 30.16. 6- 9).
I do not know if Paul was the Jew he claimed to be, or the bitter man Epiphanius claimed him to be in the 4th century CE). We do know that the information he presents about the T'nach (in the Christian bible) is often the exact opposite of what the T'nach truly says.
So let's discuss how we know that B'reshit / Genesis 22:18 is plural, and not singular as Paul stated.
In Hebrew plurality depends not just on individual words but on context in a sentence -- to be plural in meaning in Hebrew there must be
a plural suffix;
a plural verb;
a plural adjective.
זרע [zera] is a collective noun, which means that it has a singular form, but it includes all of the people who come from a parent. It is similar to משפחה [mishpachah - family]. Although, family is a singular noun, it refers to more than one person.
Israel (the Jewish people) is often referred to in the singular in the Jewish bible. This supposed prophecy in Galatians is both inaccurate (grammatically speaking) and an outright deceit yet again -- to infer that Genesis 22:18 speaks of only one person is completely false. This lie is obvious by the line right above 18 – namely 17!
"I will greatly
multiply your
זַרְעֲךָ
(zera) / seed
as the stars of the heavens and as the sand that is on the sea shore, and your descendants will inherit the cities of their enemies."
MULTIPLY your זַרְעֲךָ (zera) / children / descendants / seed. . . PLURAL (children) not ONE (child),
How is
one
(per Paul)
"multiplied as the stars in heaven"
?
Why does Paul mislead his readers by saying that B'reshit / Genesis 22:18 is speaking about "one" seed (namely Jesus) when it is clear from the line right above it – line 17 – that G-d is speaking of the MANY not just one?
And another of the 365 or so of the so-called prophecies about Jesus in the Jewish bible turns out to be a blatant lie (one instead of many) and mistranslation (זרע [zera] is a collective noun not singular "seed").
---
Powered by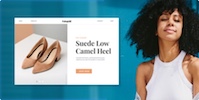 Create your own unique website with customizable templates.
Photos used under Creative Commons from dionhinchcliffe, paulasenciogonzalez, paulasenciogonzalez, amy32080, petersbar, Aaron Stokes, amboo who?, Damian Gadal, U.S. Fish and Wildlife Service - Midwest Region, SharonaGott, Udo Schröter, paulasenciogonzalez, Joybot, zeevveez, ianmunroe, freeqstyler, quinn.anya, Ivy Nichols, Groman123, UnknownNet Photography, torbakhopper, "Caveman Chuck" Coker, CarbonNYC [in SF!], dgoomany, Lion Multimedia Production U.S.A., oldandsolo, dbeck03