There are three more supposed prophecies about Jesus tied to T'hillim / Psalm 69 -- even though this psalm clearly states that the subject is a sinner who admits his guilt. . .
T'hillim / Psalm 69:6.
has the subject (David) admitting to being a sinner: "
O G-d, You know my folly, and my acts of guilt are not concealed from You."
Isn't Jesus supposedly "without sin"? He certainly never admitted guilt about anything. . .
The psalm also speaks of G-d saving the life of the subject -- and Jesus was killed.
Yet somehow the list maker has tied no less than seven of their claims on this one psalm!
T'hillim / Psalm 69:21
(20 in Christian versions which generally do not number the first line or eliminate it completely) says:
"Humiliation has broken my heart and I have become ill; I hoped for sympathy but there was none, and for comforters but I found none.
"
The Psalm speaks of David himself and how heavy his heart was at being deserted by people he thought were his friends. His own anguish, but his continuing faith in G-d, is a message the resonates to all of us -- but it is NOT a messianic prophecy.
Matthew 26:38 has Jesus saying "Then he said to them, "My soul is overwhelmed with sorrow to the point of death. Stay here and keep watch with me."
Jesus is stating that his soul is indeed sad and overwhelmed -- but simply because the subject of the psalm (King David) also felt sadness to the depth of his soul it does not mean that this is somehow a messianic prophecy.
Yet again we have a universal experience that so many experience in their lives touted as "proof" that Jesus is the messiah.
In
T'hillim / Psalm 69
we are presented with David as a very desperate man pouring out his fears and his sadness using imagery of drowning to communicate possible imminent death. The theme of David being mistreated (abused), shamed and disgraced by his enemies is repeated throughout the psalm. He is an outcast, taunted, gossiped about -- he feels alone and is afraid he will be killed. . .

Again -- one could see how that would fit Jesus -- but it also fits so many others.

What doesn't fit Jesus is that Jesus never admitted sinning.
T'hillim / Psalm 69:6:
"
O G-d, You know my folly, and my acts of guilt are not concealed from You."

Jesus' life was not spared, whereas the servant pleads for his life to be spared and it is spared:
T'hillim / Psalm 69:18.
"And do not hide Your face from Your servant, because I am distressed, hasten to answer me."

Again, the Christian god DID hide His face from Jesus, Jesus died!
T'hillim / Psalm 69:19.
"Come close to my נַפְשִׁי / life, redeem it; because of my enemies, redeem me."

G-d did not redeem (save) Jesus life. Jesus died.

Folks, just because there is a similarity of a passage in the T'nach to Jesus it does not automatically make a sentence here or a word there prophetic of Jesus as messiah. A messianic prophecy must be clear, unambiguous and only fit one man -- the messiah. A true messianic prophecy includes bringing all the Jews back to Israel (in Jesus' time most Jews lived outside of Israel), rebuilding the final Temple (the second Temple had been there for nearly 400 years before Jesus and it was destroyed shortly after he died), and so on. In a very real sense Jesus was the anti-messiah (christ) because the very opposite of the prophecies happened in his lifetime (and around it).

Read the end of this psalm. It ends with thanksgiving, reassurance, and prayer for the country (for which "deliverance" is now sought). Jesus died. Within 40 - 70 years of his death the country was destroyed, not delivered. . . yet another claim of the list maker which falls flat upon examination.
---
Powered by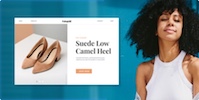 Create your own unique website with customizable templates.
Photos used under Creative Commons from dionhinchcliffe, paulasenciogonzalez, paulasenciogonzalez, amy32080, petersbar, Aaron Stokes, amboo who?, Damian Gadal, U.S. Fish and Wildlife Service - Midwest Region, SharonaGott, Udo Schröter, paulasenciogonzalez, Joybot, zeevveez, ianmunroe, freeqstyler, quinn.anya, Ivy Nichols, Groman123, UnknownNet Photography, torbakhopper, "Caveman Chuck" Coker, CarbonNYC [in SF!], dgoomany, Lion Multimedia Production U.S.A., oldandsolo, dbeck03