This is a strange claim indeed since
T'hillim / Psalm 89
makes no mention whatsoever of Immanuel (which means "G-d is with us."
Line 28
(27
in Christian versions which tend to not number the first line, or not print it) is speaking of King David -- to whom G-d promised the eternal right of kingship of the Jews for him and his biological male descendants. If Jesus was a virgin birth then Jesus was not one of David's descendants (only the male can pass a tribal right on to his children, or to his wife upon marriage). The woman's tribe has nothing to do with passing on tribal lineage (she must be Jewish, but her birth tribe disappears upon marriage).
Line 28
must be read in context - it is clearly about King David.
T'hillim / Psalm 89:21-28
"I found David My servant, I anointed him with My holy oil. With whom My hand will be established, even My arm will strengthen him. No enemy will exact from him, neither will an unjust person afflict him. And I shall crush his adversaries from before him, and I shall strike his enemies. . . He will call to Me, 'You are my Father, my G-d, and the Rock of my salvation.
I, too, shall make him a firstborn, the highest of the kings of the earth.
'"
David is the servant here, not Jesus.
G-d anointed David with His holy oil (this was never done for Jesus, link).
Jesus' enemies killed him (David's enemies were crushed as per the psalm).
David called G-d his Father (G-d is father to us all).
David was made into a firstborn when he was raised to kingship -- and through his descendant, the real messiah, will be the ruler of the world. Jesus was never a ruler of anything, let alone the world.
Read the next few lines and it is clearer that this is David and not Jesus "I will forever keep My kindness for him, and My covenant will remain true to him. And I shall make his seed endure forever, and his throne as the days of the heavens. If his sons forsake My Torah and do not walk in My judgments, If they profane My statutes and do not keep My commandments, I shall punish their transgression with a rod, and their iniquity with stripes. But I shall not cancel My kindness from him, and I shall not betray My faith. I shall not profane My covenant, neither shall I alter the utterance of My lips. One thing have I sworn by My holiness, that I will not fail David. His seed will be forever and his throne is like the sun before Me."
T'hillim / Psalm 89:29-37
.
Jesus had no זֶֽרַע zera (translated as "seed" or "living offspring of the physical parent"). This term only refers to biological offspring -- not followers. Verse 30.
Jesus had no throne on earth (this is speaking of an earthly kingdom).
Jesus again had no sons ("

If his sons forsake My Torah". . .)

Verse 31

.

David's seed (biological offspring) will be forever. Jesus died without children.

Verse 37.
If you have been reading these blog posts reviewing each claimed prophecy by the list maker it may be becoming clear that, when read in context the claims quickly disolve. This line has nothing to do with Jesus, and nothing to do with "Immanuel" either. Luke 1:31-32 may claim "31 You will conceive and give birth to a son, and you are to call him Jesus. 32 He will be great and will be called the Son of the Most High. The L-rd G-d will give him the throne of his father David, 33 and he will reign over Jacob's descendants forever; his kingdom will never end."
but anyone can claim anything -- Jesus was not given the throne of David, he was never anointed as a king of the Jewish people, he was not even a descendant of King David (tribal lineange only passing through a Jewish mother and the Jewish biological father being a Davidic heir -- which per the Christian bible Jesus did not have). . . Please read
The messiah is a normal human being -- not a god
.
---
Powered by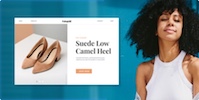 Create your own unique website with customizable templates.
Photos used under Creative Commons from dionhinchcliffe, paulasenciogonzalez, paulasenciogonzalez, amy32080, petersbar, Aaron Stokes, amboo who?, Damian Gadal, U.S. Fish and Wildlife Service - Midwest Region, SharonaGott, Udo Schröter, paulasenciogonzalez, Joybot, zeevveez, ianmunroe, freeqstyler, quinn.anya, Ivy Nichols, Groman123, UnknownNet Photography, torbakhopper, "Caveman Chuck" Coker, CarbonNYC [in SF!], dgoomany, Lion Multimedia Production U.S.A., oldandsolo, dbeck03