This is the third claimed prophecy that says that the messiah's exaltation was predicted.
Three.
The first two were:
and now this one.
Yet again we have the list maker taking a statement about G-d and claiming it is a prophecy about Jesus as the messiah.
"For You, O L-rd, are Most High above all the earth; You are very much exalted above all gods."
T'hillim / Psalm 97:9.
Since this line actually tells us it is G-d who is the subject, and not the messiah, this seems to be a complete fabrication by the list maker.
Acts 1:11 is speaking of Jesus being taken to heaven. Simply being taken up to heaven is not an "exaltation" -- or was Elijah, who went to heaven in a firey chariot (
Melachim Beit / 2 Kings 2:1
), exalted before Jesus? We certainly don't worship Elijah! Ephesians 1:20 also speaks of Jesus being taken to heaven. The reader is told he "seated him at his right hand in the heavenly realms."
Who saw this to report it in Ephesians?
Did some reporter go to heaven with Jesus and then return to write this down?
Or did some anonymous writer think this would help convince people that Jesus was a god so made it up and inserted it into this book?
Whatever the source neither Acts 1:11 or Ephesians 1:20 "prove" anything found in
T'hillim / Psalm 97:9
which is speaking of G-d, not of the messiah.
---
Powered by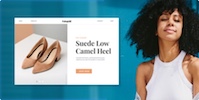 Create your own unique website with customizable templates.
Photos used under Creative Commons from dionhinchcliffe, paulasenciogonzalez, paulasenciogonzalez, amy32080, petersbar, Aaron Stokes, amboo who?, Damian Gadal, U.S. Fish and Wildlife Service - Midwest Region, SharonaGott, Udo Schröter, paulasenciogonzalez, Joybot, zeevveez, ianmunroe, freeqstyler, quinn.anya, Ivy Nichols, Groman123, UnknownNet Photography, torbakhopper, "Caveman Chuck" Coker, CarbonNYC [in SF!], dgoomany, Lion Multimedia Production U.S.A., oldandsolo, dbeck03