Yet again the list maker is misrepresenting a passage.
T'hillim / Psalm 100
is מִזְמוֹר לְתוֹדָה / "Mizmor Le'Todah," a song to be sung at the time of לְתוֹדָה / the "Todah" ("thanksgiving") offering to G-d. See
Vayikra / Leviticus 7:12
: "If it is offered as a thanksgiving offering. . ."
The psalm is about G-d, and thanking G-d -- and in
line 5
we are told that G-d's character is good.
"For the L-rd is good; His kindness is forever, and until generation after generation is His faith."
T'hillim / Psalm 100:5
.
The L-rd is good.
Not Jesus.
Not the messiah.
Do you see the word messiah there?
How about "prophecy"?
The deceit of the list maker is truly outlandish. One must conclude that the list maker never expected anyone to check the claims -- especially 135 "claims" into the list!
Matthew 19:16-17 says "Just then a man came up to Jesus and asked, "Teacher, what good thing must I do to get eternal life?" "Why do you ask me about what is good?" Jesus replied. "There is only One who is good. If you want to enter life, keep the commandments."
Jesus says "if you want to enter life, keep the commandments." Why, then, do Christians not keep the commandments? From idolatry to Shabbat to Kashrut -- now the non-Jewish Christians are only obligated to 7 mitzvot, but one of them is to not practice idolatry! Jews are bound to 613 mitzvot - and here even Jesus affirms this. . .
In Matthew Jesus is saying that there is only One who is good (G-d) -- not himself. . .
For the missionary who may try to wiggle and somehow insist that Matthew 19:17 is about Jesus and not G-d I refer them to Mark 10:17-18: "As Jesus started on his way, a man ran up to him and fell on his knees before him. "Good teacher," he asked, "what must I do to inherit eternal life?" "Why do you call me good?" Jesus answered. "No one is good--except G-d alone."
This claim is about as bald faced a lie as any in the list. Even Jesus in the Christian bible refutes the list maker! This psalm emphasizes the importance of joy in the service of G-d. It famously declares, "עִבְדוּ אֶת (השם) בְּשִׂמְחָה" – "Serve G-d with joy" (
T'hillim / Psalm 100:2
).
---
Powered by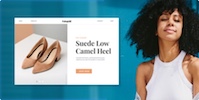 Create your own unique website with customizable templates.
Photos used under Creative Commons from dionhinchcliffe, paulasenciogonzalez, paulasenciogonzalez, amy32080, petersbar, Aaron Stokes, amboo who?, Damian Gadal, U.S. Fish and Wildlife Service - Midwest Region, SharonaGott, Udo Schröter, paulasenciogonzalez, Joybot, zeevveez, ianmunroe, freeqstyler, quinn.anya, Ivy Nichols, Groman123, UnknownNet Photography, torbakhopper, "Caveman Chuck" Coker, CarbonNYC [in SF!], dgoomany, Lion Multimedia Production U.S.A., oldandsolo, dbeck03