Another whopper of a lie by the list maker -- and of the anonymous author of Hebrews.
T'hillim / Psalm 102:25-27
is speaking of G-d, not the messiah.
There is not one word, not one hint, not one inference that it might be about the messiah.
"
I say, "My G-d, do not take me away in the middle of my days, You Whose years endure throughout all generations. In the beginning You founded the earth, and the heavens are the work of Your hands. They will perish but You will endure, and all of them will rot away like a garment; like raiment You will turn them over and they will pass away."
T'hillim / Psalm 102:25-27.
Perhaps the list maker should not be faulted, because Hebrews 1:10-12 does misuse the passage, which is clearly about. The mere fact that Hebrews 1 quotes the psalm is meaningless. The chapter includes a whole string of quotes from T'nach, presuming to apply them all to Jesus although none of them do apply to him.
If this psalm is not about Jesus, what is it about? It begins "
A prayer for a poor man when he en-wraps himself and pours out his speech before the L-rd."
The Jewish people in exile are like a pauper, a poor man. He feels all alone, abandoned -- so beaten and downtrodden he scarcely remembers what it is like to eat. Yet, as the psalm continues it speaks of the time when Jewish prayers will be answered, and the nation will return to the land of Israel. "
But You, O L-rd, will be enthroned forever, and Your mention is to all generations. You will rise, You will have mercy on Zion for there is a time to favor it, for the appointed season has arrived. . . For the L-rd has built up Zion; He has appeared in His glory. He has turned to the prayer of those who cried out, and He did not despise their prayer." T'hillim / Psalm 102:13 - 18.

Notice that there is no mention of sacrifices, or the need for sacrifices. The people pray to G-d and G-d listens to our prayers. This psalm was written in the days of the Temple when we could bring sacrifices (most of which were for thanksgiving and peace, not for sin atonement), but the psalmist emphasizes that G-d listens to our prayers.
The core message of this psalm is to remember that whatever trials life may bring us, trust in G-d and turn to Him for solace. It is not a prophecy, and it has absolutely nothing to do with the messiah.
---
Powered by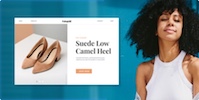 Create your own unique website with customizable templates.
Photos used under Creative Commons from dionhinchcliffe, paulasenciogonzalez, paulasenciogonzalez, amy32080, petersbar, Aaron Stokes, amboo who?, Damian Gadal, U.S. Fish and Wildlife Service - Midwest Region, SharonaGott, Udo Schröter, paulasenciogonzalez, Joybot, zeevveez, ianmunroe, freeqstyler, quinn.anya, Ivy Nichols, Groman123, UnknownNet Photography, torbakhopper, "Caveman Chuck" Coker, CarbonNYC [in SF!], dgoomany, Lion Multimedia Production U.S.A., oldandsolo, dbeck03