It is amazing to think that it has been over one year since this effort to examine each of the 365 claimed prophecies Jesus fulfilled in the Jewish bible has been examined one by one. We've reached
T'hillim / Psalm 109
-- and are fast approaching a missionary favorite (
T'hillim / Psalm 110
).
This claim, 139. Psalms 109:4…Prays for His enemies…Luke 23:34, is yet another where the list maker takes a universal experience (praying, and specifically praying for those who hurt us) and claim this is somehow unique ONLY to Jesus in all the world (after all how could it be a messianic prophecy if others could fulfill it?).
Since the missionary takes only one line out the psalm and ignores the context (pretty common in "proof" texts) they miss the fact that King David wrote this psalm as an appeal to G-d to defeat his enemy!
Yep, that is right -- the psalm is a request for G-d to defeat the enemy!
"
May his days be few, and may someone else take his office of dignity. May his sons be orphans and his wife a widow. May his sons wander, and [people] should ask and search from their ruins."
T'hillim / Psalm 109-7 -9.
David is actually asking G-d to condemn the enemy and have him die young, leaving a widow and young orphans and yet missionaries are presenting it as a meek Jesus "turning the other cheek" and praying for his enemies as they kill him ("
Jesus said,

"Father, forgive them, for they do not know what they are doing." Luke 23:34).
Not even close.
In the psalm David asks G-d to condemn his enemies, killing them young;
In Luke 23 Jesus asks for his enemies to be forgiven as he is about to be murdered.
The psalm is not saying that we should pray for our enemies, or infer in any way that it is prophetic about the messiah. In line 4 David is in prayer "
Instead of my love, they persecute me, but I am at prayer."

Does it say in that line that he is praying FOR his enemies?

Nope.

David is surrounded by enemies (King Saul is trying to kill him) and his enemies are blackening his name and reputation, spreading false, incriminating rumors about David as they pursue him to kill him (verses 2-3). Even when David tries to show them love and kindness they persecute him. . . even to the point where they attack him when he is praying (verse 4). David's enemies have been so ruthlessly cruel to the point where David is literally starving from lack of food due to their attempts to find and kill him that he feels he has lost the right to compassion and kindness. -- the opposite of the claim made by the list maker on behalf of Jesus.

David was a gentle and kind man, but in this psalm he pleads with G-d to visit upon this enemy the same kind of malice and brutality that his enemies showed to him.

Yet again a biblical passage (in this case a psalm) is totally reversed, distorted and presented to an unsuspecting audience as something it is not. Another false claim on the list.
---
Powered by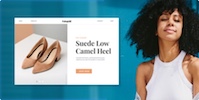 Create your own unique website with customizable templates.
Photos used under Creative Commons from dionhinchcliffe, paulasenciogonzalez, paulasenciogonzalez, amy32080, petersbar, Aaron Stokes, amboo who?, Damian Gadal, U.S. Fish and Wildlife Service - Midwest Region, SharonaGott, Udo Schröter, paulasenciogonzalez, Joybot, zeevveez, ianmunroe, freeqstyler, quinn.anya, Ivy Nichols, Groman123, UnknownNet Photography, torbakhopper, "Caveman Chuck" Coker, CarbonNYC [in SF!], dgoomany, Lion Multimedia Production U.S.A., oldandsolo, dbeck03