We're still stuck on
T'hillim / Psalm 109
- a psalm by King David which is autobiographical and has nothing to do with prophecies, the messiah or Judas.
The verses claimed "another to succeed Judas" is actually King David asking G-d to defeat his enemies: "
May his days be few, and may someone else take his office of dignity. May his sons be orphans and his wife a widow. May his sons wander, and [people] should ask and search from their ruins."
T'hillim / Psalm 109-7 -9.
​How this relates to Acts 1:16-20 (which discusses Judas betraying Jesus, buying a field and "his body burst open and all his intestines spilled out" only a missionary could discern because there is zero connection.
Did Judas have a wife?
Did Judas have sons who were left as orphans?
Did Judas' sons wander?
Yet again we have the list maker making a claim of a prophecy about Jesus which has nothing to do with Jesus and is in no way a prophecy.
Perhaps as interesting is that the claimed "fulfillment" in Acts 1;16-20 is different from what readers are told in Matthew 27:3-5 which is speaking of Judas, who betrayed Jesus and it speaks of him throwing down the money he got for the betrayal and going and hanging himself. Acts 1:16-19 speaks of Judas as well -- but the story is different. "Now this man acquired a field with the reward of his wickedness, and falling headlong he burst open in the middle and all his bowels gushed out."
Compare them for yourself:
"
So Judas threw the money into the temple and left. Then he went away and
hanged himself." Matthew 27:5
"(With the payment he received for his wickedness, Judas bought a field; there he fell headlong, his body burst open and all his intestines spilled out." Acts 1:18.
Which is it -- did he go hang himself or did he suddenly fall and "burst open" with his bowels falling out?
Judas and his death, whether by hanging or his guts exploding, has nothing to do with
T'hillim / Psalm 109-7 -9
which is a psalm about King David and his enemies (plural).
Some missionaries tie the claimed "prophecy" to Acts 1:20 which says "For it is written in the Book of Psalms: 'Let his dwelling place be desolate, And let no one live in it'; and, 'Let another take his office.' "
It is clear that the psalm is speaking of King David's enemies and not Judas or Judas' replacement. . . Everyone who dies (or is fired for that matter) is replaced -- so how one can take a passage clearly about King David asking G-d to kill his enemies and replace them as a messianic prophecy (which is a unqiue thing, not applicable to nearly all the world) is something only a missionary could hope to answer.
---
Powered by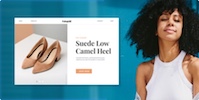 Create your own unique website with customizable templates.
Photos used under Creative Commons from dionhinchcliffe, paulasenciogonzalez, paulasenciogonzalez, amy32080, petersbar, Aaron Stokes, amboo who?, Damian Gadal, U.S. Fish and Wildlife Service - Midwest Region, SharonaGott, Udo Schröter, paulasenciogonzalez, Joybot, zeevveez, ianmunroe, freeqstyler, quinn.anya, Ivy Nichols, Groman123, UnknownNet Photography, torbakhopper, "Caveman Chuck" Coker, CarbonNYC [in SF!], dgoomany, Lion Multimedia Production U.S.A., oldandsolo, dbeck03