Here we go again.
The list maker is claiming that something universal (being ridiculed) is somehow a messianic prophecy that ONLY Jesus fulfiled as messiah.
How ridiculous is that?
​As have taken each of these claims one by one (having now reached the 104th on the list) it should be clear that very few of these "match" Jesus at all, and those that do match nearly every human who ever lived! Other claimed "prophecies" are either about G-d and misapplied to Jesus, or they are taken out of context ("out of Egypt I called my son" is a claimed prophecy found in Matthew 2:15, -- but this reference wripped out of context is about Israel --
"For, when Israel was a child, I loved him, and out of Egypt I called My son."
Hoshea / Hosea 11:1
) -- or they are mistranslations and thus distorted.
T'hillim / Psalm 109
is a psalm about King David who has been hounded by his enemies. He is asking G-d to kill his enemies. In the later part of the psalm David is becrying the fact that as his enemies hound him while he flees from King Saul (who is trying to kill him) he is poor and hungry -- suffering as his enemies try to kill him. "My knees stumbled from fasting, and my flesh became emaciated from fat."
T'hillim / Psalm 109-24.
It is at his lowest ebb that David says "And I (David) was a disgrace to them; they would see me (David), they would shake their head."
T'hillim / Psalm 109-25.
How deceitful is it for the list maker to take this verse out of context which speaks of "I" and "me" (David) and tell gullible readers who don't bother to fact check that the claimed "prophecies."
Matthew 27:39 does not speak about prophecies, or a prophetic fulfillment of this psalm. It says "Those who passed by hurled insults at him, shaking their heads." Ergo if you've ever been insulted you TOO may be the messiah according to this claimed "prophecy."
The next claim is tied to
T'hillim / Psalm 110
(quite a few are tied to that one) -- a missionary favorite!
---
Powered by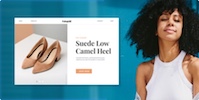 Create your own unique website with customizable templates.
Photos used under Creative Commons from dionhinchcliffe, paulasenciogonzalez, paulasenciogonzalez, amy32080, petersbar, Aaron Stokes, amboo who?, Damian Gadal, U.S. Fish and Wildlife Service - Midwest Region, SharonaGott, Udo Schröter, paulasenciogonzalez, Joybot, zeevveez, ianmunroe, freeqstyler, quinn.anya, Ivy Nichols, Groman123, UnknownNet Photography, torbakhopper, "Caveman Chuck" Coker, CarbonNYC [in SF!], dgoomany, Lion Multimedia Production U.S.A., oldandsolo, dbeck03