Yet again we have the list maker claiming a "prophecy" that is messianic and which Jesus fulfilled which is not a prophecy, has nothing to do with the messiah and actually fits a good part of humanity!
Do you consider yourself to be a kind, thoughtful and caring person?
Per the list maker you just "fulfilled" messianic "prophecy" #146.
Messianic prophecies are very specific things -- none of which Jesus ever fulfilled. True messianic prophecies includ:
A. Build the Third Temple (
Yechezkel / Ezekiel 37:26-28
).
B. Gather all Jews back to the Land of Israel (
Yeshayahu / Isaiah 43:5-6
).
C. Usher in an era of world peace, and end all hatred, oppression, suffering and disease. As it says: "Nation shall not lift up sword against nation, neither shall man learn war anymore."
(Yeshayahu / Isaiah 2:4
)
D. Spread universal knowledge of the G-d of Israel, which will unite humanity as one. As it says:
"G-d will be King over all the world -- on that day, G-d will be One and His Name will be One"
(
Zechariah 14:9
).
If an individual fails to fulfill even one of these conditions, then he cannot be "The Messiah."
Jesus failed to fulfill every single one of them.
​But what of this claim? What of
T'hillim / Psalm 112:4?
The passage describes the righteousness of all who truly fear G-d.
Don't believe me?
Go back and read the
FIRST LINE
: "Hallelujah. Praiseworthy is the man who fears the L-rd, who greatly desires His commandments."
This psalm is not about the messiah, and it is not prophecy. It is a song of praise to the the righteous man. The psalm speaks of the virtues and rewards of good people.
Another way we know clearly that this psalm is not about Jesus comes in the second line: "His descendants from his sperm (זַרְע֑וֹ) will be mighty in the land, a generation of upright ones, which shall be blessed."
Jesus had no children.
He had no זַרְע֑וֹ which means "his descendants." A true translation would be his living descendants from his physical body -- which in a man would mean sperm which resulted ina live birth (not just sperm).
זֶֽרַע [zera] is a collective noun, which means that it has a singular form, but it includes all of the people who come from a parent. It does not mean followers, as in Christians -- it means the actual physical descendants of the parent (whether the parent be animal, human or even plant).
Ergo the righteous people spoken of in this psalm have children -- and Jesus had no children.
It gets better.
The
third line
says "Wealth and riches will be in his house, and his righteousness endures forever."
When did Jesus have wealth and riches?
Doesn't the Christian bible say Jesus was a poor carpenter?
Then we reach
line four
, the line claimed as a messianic prophecy by the list maker. It simply says: "He shone a light in the darkness for the upright, [for He is] gracious and merciful and righteous."
This is the same subject as lines one through three -- so it is clear that although one might say that Jesus was gracious, merciful and rigtheous he does not fit the subject of the psalm itself, thus this is not about Jesus but rather about righteous people in general.
The psalm stands as a warning to the wicked. It ends with the wicked being jealous of the righteous -- so far better to be righteous than to be wicked!
---
Powered by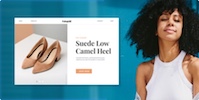 Create your own unique website with customizable templates.
Photos used under Creative Commons from dionhinchcliffe, paulasenciogonzalez, paulasenciogonzalez, amy32080, petersbar, Aaron Stokes, amboo who?, Damian Gadal, U.S. Fish and Wildlife Service - Midwest Region, SharonaGott, Udo Schröter, paulasenciogonzalez, Joybot, zeevveez, ianmunroe, freeqstyler, quinn.anya, Ivy Nichols, Groman123, UnknownNet Photography, torbakhopper, "Caveman Chuck" Coker, CarbonNYC [in SF!], dgoomany, Lion Multimedia Production U.S.A., oldandsolo, dbeck03