As mentioned in the previous blog post,
#151. PSALMS 132:11...THE SEED OF DAVID (THE FRUIT OF HIS BODY)...LUKE 1:32
, Jesus was not a "seed of David." Tribal lineage is only passed to a child if:
The mother is Jewish and pregnant by her husband;
The father is Jewish and of a given tribe.
In the case of Mary, per the Christian bible, Mary was married to Joseph (there is no such thing as "engagement") and she was pregnant by someone other than her husband. Thus, by Jewish law, Mary was an adultress and her child had no tribal status -- he was not the "seed" of David.
T'hillim / Psalm 138:1-6
is not about "David's seed". It is about kings praising G-d. "Of David. I shall thank You with all my heart; before the princes I shall sing Your praises. I shall prostrate myself toward Your holy Temple, and I shall give thanks to Your name for Your kindness and for Your truth, for You magnified Your word over all Your names. On the day that I called and You answered me; You made me great, [putting] strength into my soul. O L-rd, all the kings of the earth will acknowledge You, for they heard the words of Your mouth. And they will sing of the ways of the L-rd, for great is the glory of the L-rd. For the L-rd is high but He sees the lowly, and He chastises the haughty from afar."
Do you see any mention of David's seed?
How about the messiah?
How about kings being amazed by the messiah?
Nary a one!
T'hillim / Psalm 138
is a song of praise and thanks that David wrote in honor of G-d for delivering him from his enemies. David says in the very next
line (7)
: "If I walk in the midst of distress, You revive me; against the wrath of my enemies, You stretch forth Your hand and Your right hand saves me."
Jesus was not saved from the wrath of HIS enemies.
They killed him.
Matthew 2 (the supposed "proof" text) speaks of the magi visiting baby Jesus -- but the psalm has nothing to do with such a visit. Matthew 2 states that magi (magicians) visited Jesus. Magicians, not kings.
So yet again we have the list maker tying a "prophetic fulfillment" to verses which do not at all fit the claim "the supremacy of David's seed amazes kings." Yet another wholly made up claim not supported by the psalm.
---
Powered by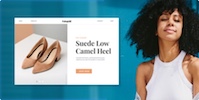 Create your own unique website with customizable templates.
Photos used under Creative Commons from dionhinchcliffe, paulasenciogonzalez, paulasenciogonzalez, amy32080, petersbar, Aaron Stokes, amboo who?, Damian Gadal, U.S. Fish and Wildlife Service - Midwest Region, SharonaGott, Udo Schröter, paulasenciogonzalez, Joybot, zeevveez, ianmunroe, freeqstyler, quinn.anya, Ivy Nichols, Groman123, UnknownNet Photography, torbakhopper, "Caveman Chuck" Coker, CarbonNYC [in SF!], dgoomany, Lion Multimedia Production U.S.A., oldandsolo, dbeck03