The next eleven claims by the list maker all tie to
Y'shayahu / Isaiah 9:5 - 6
(6:7 in Christian bibles).
Eleven.
From the sheer number of uses we can see that this passage is a "missionary favorite" and indeed there are even Christmas songs written quoting from
Y'shayahu / Isaiah 9:5 - 6
!
The first huge problem for missionaries is that this passage is in past tense.
Yes, Christian translations may put it in "future" tense ("for unto us a child is born"), but it is actually in past tense. "For a child has been born to us."
The difference is one of "active" and "passive" verbs.
active verb: [subject] does [verb] to [direct object] (the man hit the wall).
passive verb: [verb] is done to [subject] by [indirect object] (the wall was hit by the man).
In this case "was given" is passive, not active "is born."
Why do you suppose that the Christian versions change the verb from passive to active? Because this is a "proof text"!
Isaiah is speaking about an event which already happened (the birth of חִזְקִיָּ֫הוּ / Hizkiyyahu / Hezekiah), the son of King Ahaz (of
Y'shayahu / Isaiah 7
fame). The birth of
חִזְקִיָּ֫הוּ /
Hizkiyyahu
/ Hezekiah was important, and Isaiah prophesied in this passage that there would be peace when he reigned (which there was) after all the wars during his father (Ahaz)'s reign.
Let's look at each word:
כִּי - "For or because"
יֶלֶד - "a child"
יֻלַּד־ - "was sired" (past tense). To be future tense the יֻלַד - "was sired" would be conjugated (and spelled) differently. This is also referencing the father's participation in the birth (siring, aka "sperm" provider).
Check other passages in Christian translations and it is clear that
יֻלַד
/ "was born" is properly translated in other passages:
"a son was born; and he called" Genesis 4:26 is the NAS and "to him also there was born a son" in the King James Version (KJV).
Past tense.
In Genesis 10:21 in the NAS we have "children were born" and KJV has " were [children] born."
Past tense.
This correct translating into past tense can be found in Genesis 35:26, Genesis 41:50, Genesis 46:27, Judges 18:29, 2 Samuel 21:20, 1 Chronicles 1:19, Ruth 4:17, Job and many psalms. . .
It is actually very easy to place this passage in its context by reading the first line of
Y'shayahu / Isaiah 9
which say "The people who walked in darkness, have seen a great light; those who dwell in the land of the shadow of death, light shone upon them."
This passage is referring back to the two kings who Ahaz feared back in
Y'shayahu / Isaiah 7
, namely
(Pekah and Rezin). King
Ahaz sided with Assyria, fighting with Tiglathpileser, against Israel and Syria.

Ahaz and the Assyrians won (as
Y'shayahu / Isaiah 7
and
Y'shayahu / Isaiah 8
prophesied).
Rezin and Pekah were conquered and many of their people were carried captive to Assyria (M'lachim Beit / 2 Kings 15:29; 16:5-9; Divrei Hayamim I / 1 Chronicles 5:26). Soon after this Shalmaneser subdued the northern kingdom of Israel. Samaria was taken and destroyed (B.C.E. 722).
Y'shayahu / Isaiah 9:5 - 6
was takes place around the 4th year of King Ahaz' reign as king of Judah and Isaiah is giving Ahaz' a prophecy about his son,
חִזְקִיָּ֫הוּ /
Hizkiyyahu / Hezekiah.

If a missionary claims that this passage is a "prophetic future tense" (even though it is clearly in perfect / past tense) ask them how they know which passage is "prophetic future" and which is past since there is no grammatic difference! Native Hebrew speakers have never heard of the "prophetic future tense" -- it is a concept the Christians invented for their proof texts. . .
---
Powered by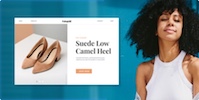 Create your own unique website with customizable templates.
Photos used under Creative Commons from dionhinchcliffe, paulasenciogonzalez, paulasenciogonzalez, amy32080, petersbar, Aaron Stokes, amboo who?, Damian Gadal, U.S. Fish and Wildlife Service - Midwest Region, SharonaGott, Udo Schröter, paulasenciogonzalez, Joybot, zeevveez, ianmunroe, freeqstyler, quinn.anya, Ivy Nichols, Groman123, UnknownNet Photography, torbakhopper, "Caveman Chuck" Coker, CarbonNYC [in SF!], dgoomany, Lion Multimedia Production U.S.A., oldandsolo, dbeck03