Y'shayahu / Isaiah 9:5 - 6
(6-7 in Christian versions) is part of chapters 8 and 9 which is set in the same historical timeframe as Y'shayahu / Isaiah 7:14 -- 700 years before Jesus ever existed.
Y'shayahu / Isaiah 9:5 - 6
is in past (perfect) tense. For example ויקרא שמו / vayikra shmo (his name was called) begins with a ו / vav -- and this places it in past tense, so literally it means " he called".
700 years before Jesus this commen by Isaiah had already happened - it was "past" 700 years before Jesus' birth let alone his ministry.
It is critical to read the bible in context to understand prophecies. No prophecy is based on hints (types and shadows) -- all are clear to understand -- a direct communication from G-d through the prophet to the people of his or her own generation (and some of these messages have meaning for us as well, which is why the אַנְשֵׁי כְּנֶסֶת הַגְּדוֹלָה / Anshei Knesset HaGedolah / Men of the Great Assembly chose to record them for us -- the future generations.
The אַנְשֵׁי כְּנֶסֶת הַגְּדוֹלָה / Anshei Knesset HaGedolah / Men of the Great Assembly was a special Sanhedrin (combination of Government / Judicial court) founded by Ezra the prophet upon his return from Babylonian Exile in approximately 520 B.C.E. It was called the Great Assembly because most Sanhedrins consisted of 70 elders (going back to the time of Moses), but this Sanhedrin was 120 men. It led the Jewish People at the beginning of the Second Temple Era (ca. 520 B.C.E. – 70 C.E.). It included Mordechai (from the Book of Esther) and the last of the Prophets
Haggai
,
Zechariah
,
Malachi
and others including
Daniel
,
Y'hoshua
(a high priest), Hananiah, Mishael, Azariah, Nehemiah b. Hachaliah (chief architect of rebuilding Jerusalem), Shimon HaTzaddik (also a High Priest), and Zerubabel ben Shaaltiel.
What of this claim -- that Jesus was the "wonderful one"?
When was Jesus ever called the wonderful one in the Christian bible?
Never.
Certainly not in Luke 4:22 which says "All spoke well of him and were amazed at the gracious words that came from his lips. "Isn't this Joseph's son?" they asked."
Speaking well of someone is well and good -- but where does it say "wonderful" let alone "wonderful one"?
It does not say any such thing.
Some missioanries will declare that even though Jesus is never described as "wonderful" in the Christian bible he was the most wonderful human to ever live.
I dare say that the Jews, Buddhists, Hindus and even Muslims would disagree with that claim -- but if Jesus was the most wonderful man to ever live why does the Christian bible not make this claim on his behalf?
Who, in
Y'shayahu / Isaiah 9:5 - 6
(6-7 in Christian versions), is the "wonderful one"?
G-d.
Not the prince who is mentioned at the end of the passage.
Isaiah tells us that G-d has blessed the prince (who has been born) and calls him a "peace prince." The list maker references the Hebrew word פֶּלֶא / pëlë -- and removes it from context. The passage is וַיִּקְרָ֨א שְׁמ֜וֹ פֶּ֠לֶא יוֹעֵץ֙ אֵ֣ל גִּבּ֔וֹר אֲבִי־עַ֖ד שַׂר־שָׁלֽוֹם׃ / "Pëlë Yo'étz Él-Gibbor Avi-Ad [descriptions of G-d] has named him: 'Sar-shalom'."
פֶּלֶא / pëlë = wonderful one
יוֹעֵץ֙ / yo'étz = advisor
אֵ֣ל גִּבּ֔וֹר / el-gibbor = mighty G-d (or powerful hero)
אֲבִי־עַ֖ד / avi-ad = father of eternity
These all describe G-d who called King חִזְקִיָּ֫הוּ / Hizkiyyahu (Hezekiah) a peace prince /
שַׂר־שָׁלֽוֹם / sar shalom
. Indeed, King חִזְקִיָּ֫הוּ / Hizkiyyahu (Hezekiah) reigned in a time of peace, following the many wars against Judah in the reign of his father (Ahaz). R' David Kimchi (Redak), Sanhedrin 94a (Talmud) and even Ibn Ezra all agree with this interpretation (as does Rashi, the great Torah commentator), but also opined that the titles could apply to Hizkiyyahu (Hezekiah) himself. How could the human Hizkiyyahu be called a "mighty G-d" or "mighty warrior" if he reigned in a time of peace? Ibn Ezra opined that he was such a righteous person (whereas his father was not) that he was Torah observant, thus helping to lead people to G-d in his reign -- assuming the role of G-d's warrior or dominion for the Jewish people.
For the sake of this specific claim -- could Hizkiyyahu (Hezekiah) be considered a wonderful one?
​In
Y'shayahu / Isaiah 38
we are told that
Hizkiyyahu (Hezekiah) became critically ill and was told by Isaiah that he would soon die. Hizkiyyahu (Hezekiah) prayed to G-d and G-d added an additional fifteen years of life for him, and in honor of Hizkiyyahu (Hezekiah)'s loyalty to G-d He added ten hours to the day.

There is an old saying "two Jews, three opinions." To me it is clear that the titles apply to G-d, and even the sages who apply them to Hizkiyyahu (Hezekiah) still give the glory to G-d (as in the reference to G-d extending his life and other miracles). . .
The question at hand is -- could the titles apply to Jesus (particularly
פֶּלֶא / p
ëlë = wonderful one, the one claimed in #172?

Nope.

Past tense.

And even if this were somehow a messianic prophecy (and it is not) -- Jesus was not a reigning prince, which is the person described in this passage.
---
Powered by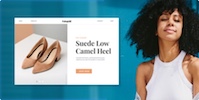 Create your own unique website with customizable templates.
Photos used under Creative Commons from dionhinchcliffe, paulasenciogonzalez, paulasenciogonzalez, amy32080, petersbar, Aaron Stokes, amboo who?, Damian Gadal, U.S. Fish and Wildlife Service - Midwest Region, SharonaGott, Udo Schröter, paulasenciogonzalez, Joybot, zeevveez, ianmunroe, freeqstyler, quinn.anya, Ivy Nichols, Groman123, UnknownNet Photography, torbakhopper, "Caveman Chuck" Coker, CarbonNYC [in SF!], dgoomany, Lion Multimedia Production U.S.A., oldandsolo, dbeck03