The list maker continues to list character traits as if they were somehow a prohecy only the messiah could fulfill.
Since when does being truthful constitute a messianic prophecy?
Let's back up. The real messiah must have the proper lineage (Jesus did not), and must be a Torah scholar (that is questionable for Jesus given his actions in the Christian bible), as well as being a good, righteous and just (and yes truthful) person.
These are hopefully traits of all good people -- and the messiah will be a very good man.
However, the real messiah will also have children. He will eventually die (because his children will inherit from him). See
Y'chezkel / Ezekiel chapter 46
. None of that is true for Jesus -- but having children and leaving inheritances is also not something unique to the messiah.
The true messianic prophecies have to do with the state of the world in his lifetime -- the rebuilding of the Temple (Jesus lived during the second Temple period, but it was destroyed a few decades after his death -- so Jesus did not fulfill this prophecy). See
Yechezkel / Ezekiel 37:26-28
.
John 14:6 (the claimed "proof" text) says nothing about Jesus' truthfulness. It says "Jesus answered, "I am the way and the truth and the life. No one comes to the Father except through me." Totally untrue and non-biblical, but it says nothing about Jesus' truthfulness. Sure, it says "I am the truth" (whatever that means) but it does not say "I am truthful."
This is one of seven "I am" statements Jesus makes -- and they supposedly mean that Jesus is claiming to be G-d (something he never actually did in the Christian bible -- he refers to G-d as the father). . . Trinitarians claim that "I am" references by Jesus indicate he is part of the trinity and part of G-d based on the Greek words ego eimi ("I am" or "I exist").
The whole idea of "I am" as being a reference to G-d is actually
based on a mistranslation. Sh'mot / Exodus 3:13-14 does not say "I am." Sh'mot / Exodus 3:13-14 says
"
וַיֹּֽאמֶר אֱלֹהִים אֶל מֹשֶׁה אֶהְיֶה אֲשֶׁר אֶהְיֶה
("G-d said to Moses, 'Ĕhyĕh ashĕr ĕhyĕh'...").
G-d said to Moses
אֶהְיֶה
/ Ĕhyĕh / "I will be" – not "I am."
"
Ĕhyĕh
" is the first person singular imperfect form -- it is not present tense (I am) - it is future (I will be).
Although G-d has many "names" in the T'nach, telling Moses that "I will be" is the identifying name that the Jews will believe is important. Why? Because G-d has used this before. In B'reshit / Genesis 26:3 G-d told Isaac "
and I will be (וְאֶֽהְיֶ֥ה) with you and bless you, since it will be to you and your offspring that I will give all these lands."
G-d is repeating the promise He made, and it is by this promise His people will know Him.
G-d said to Moses
אֶהְיֶה
/ Ĕhyĕh / "I will be" – not "I am."
This is immediately followed by
אֲשֶׁר אֶהְיֶה
/ ashĕr ĕhyĕh' ("as I will be").
I will be as I will be.
Let us put this in context – this is not so much G-d's name as it is an answer to Moses' question to G-d. Moses has asked G-d "'So I will go to the Israelites and say, 'Your fathers' G-d sent me to you.' They will immediately ask me what His name is. What shall I say to them?'" Sh'mot / Exodus 3:13.
So "I am" is meaningless as it refers to G-d. The seven "I am" statements by Jesus are claims of things that he never substantiates. Claims are easy enough to make -- proving them, not so much.
What of
Y'shayahu / Isaiah 11:4
? It says "And he shall judge the poor justly, and he shall chastise with equity the humble of the earth, and he shall smite the earth with the rod of his mouth and with the breath of his lips he shall put the wicked to death."
Jesus was never a judge (the smallest Jewish courts are comprised of three judges).
Jesus did not "smite the earth"
Jesus did not put anyone to death, wicked or otherwise.
Proof texting by missionaries is very selective -- they simply ignore the bits which don't fit Jesus. In
Y'shayahu / Isaiah 11
we are told the messiah will usher in an age of peace (the lion and the lamb living together) -- and needless to say this did not happen with Jesus either. . .Even at the most basic requirements Jesus does not "fit." Jesus was not from the house of David and he did not rule over a world at peace.
One must ask the question -- just how truthful was Jesus?
Not very.
His brothers said: John 7:3 Jesus' brothers said to him, "Leave Galilee and go to Judea, so that your disciples there may see the works you do. 4 No one who wants to become a public figure acts in secret.
Matthew 16:20: Jesus told his disciples not to tell anyone he was the messiah (lying by omission).
Matthew 17:9 Another lie by omission: Jesus told his followers not to telll anyoneAs they were coming down from the mountain, Jesus commanded them, saying, "Don't tell anyone what you have seen, until the Son of Man has been raised from the dead."
See also Mark 8:30, Luke 5:14 and Luke 8:56 for more lies by omission.
In John 7 he lies to his brothers. There are many examples of Jesus' lack of truthfulness in the Christian bible -- but even if Jesus were mostly truthful the simple fact is that the truthfulness of a man is a character trait that is a requirement, but not a prophecy that only the messiah can / will fulfill.
---
Powered by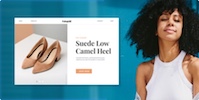 Create your own unique website with customizable templates.
Photos used under Creative Commons from dionhinchcliffe, paulasenciogonzalez, paulasenciogonzalez, amy32080, petersbar, Aaron Stokes, amboo who?, Damian Gadal, U.S. Fish and Wildlife Service - Midwest Region, SharonaGott, Udo Schröter, paulasenciogonzalez, Joybot, zeevveez, ianmunroe, freeqstyler, quinn.anya, Ivy Nichols, Groman123, UnknownNet Photography, torbakhopper, "Caveman Chuck" Coker, CarbonNYC [in SF!], dgoomany, Lion Multimedia Production U.S.A., oldandsolo, dbeck03