Needless to say
Y'shayahu / Isaiah 40:9
is speaking of G-d (it even SAYS G-d), not the messiah.
John 1:36 speaks of the lamb of G-d (a pagan concept) -- not beholding G-d.
Mithraism and other pagan religions called their gods the "lamb of god."

It is definitely NOT a Jewish concept. Indeed one reason lambs / goats were sacrificed by the Jews was to show that G-d was more powerful than the pagan gods who worshiped lambs / sheep / goats. . .

The Jewish bible (T'nach) makes it clear time and again that lambs were considered holy by the pagans – including the Egyptians – and this is where John takes the concept of "lamb of god" – most certainly NOT from Judaism.

Read the story of Joseph in B'reshit / Genesis 46:34 – he says that being a shepherd is "taboo" in Egypt – because they were HOLY to the Egyptians (gods).
"you must say, 'We and our fathers have dealt in livestock all our lives'. You will then be able to settle in the Goshen district, since all shepherds are taboo in Egypt.'"
Go forward a few chapters to Sh'mot / Exodus and read the discussion between Moses and Pharaoh. Moses asked Pharaoh to allow the Jews to go into the desert and sacrifice the
שֶׂה
/ seh (a lamb or goat) -- the reason was that we did not want to kill the
שֶׂה
/ seh in front of the Egyptians:
"We can't possibly do that," said Moses, "because we're going to sacrifice the Egyptians' god to HaShem our G-d! If we were to sacrifice their god right in front of them, wouldn't they pelt us with rocks?"
(
Sh'mot / Exodus 8:22
).
John 1:36 saying "
When he saw Jesus passing by, he said, "Look, the Lamb of G-d!" is appealing to pagans familiar with the concept to turn to Jesus and Christianity. Research
Criosphinx -- an Egyptian Sphinx with a ram's head. The image in this post show the Criosphinx statues at the temple of the Egyptian god Amun at Karnak.
Amun was one of the most powerful gods in ancient Egypt. At the height of Egyptian civilization he was called the 'king of the gods'.
Amun became associated with the ram (a male sheep, adult "lamb").
Jews never worshiped rams / sheep / lambs / goats. We sacrificed them to the real G-d to show they were not gods at all, but were powerless and not to be worshiped.
So much for John's "lamb of G-d"!
John 19:14, also given as "proof" of this prophecy, has Pontius Pilate saying "
Here is your king."

John 19:14 does not says anything about Jesus being G-d or beholding G-d (neither did John 1:36) -- so why is the list maker even presenting them as "proof" that Jesus was the messiah?
Y'shayahu / Isaiah 40
is speaking about the Jews returning from exile (either the Babylonian Exile which happened 500 years before Jesus, or the true messianic era when Jews in exile will all return to the land of Israel).

Jesus never returned exiles to Israel.

When Jesus was alive more Jews lived outside of the land, meaning Jesus "did not do it." He had nothing to do with Jews returning to Israel either from Babylon or in the true messianic era.
Y'shayahu / Isaiah 40
has Isaiah, speaking on behalf of G-d, telling the people that after their enemies (primarily Edom) are destroyed the punishment of exile will be over. The Jews will return to Israel from their exile -- and the path will be as easy as if the mountains had been removed and the crooked roads straightened. The Jews will not follow false gods, but in returning to Jerusalem they will turn to G-d saying "
Behold your G-d!"

The list maker totally ignores the context of these three words, wresting them completely away from G-d returning Jewish exiles to Israel (no doubt because this never happened in Jesus' lifetime). To add insult to injury the list maker then states that two verses in the Christian bible which have nothing to do with
"
Behold your G-d" are somehow proof that these words of the prophet Isaiah have anything to do with Jesus.

Read
Y'shayahu / Isaiah 40
-- not just line 9 or line 11 cherry picked out of context:
"
Speak to the heart of Jerusalem and call to her, for she has become full [from] her host, for her iniquity has been appeased, for she has taken from the hand of the L-rd double for all her sins."
Y'shayahu / Isaiah 40:2
.

If the sins of the Jewish people have been appeased why does anyone need Jesus to die as a sacrifice?

Human sacrifice is forbidden and Jesus could not die for anyone's sins but his own -- but from the missionary's perspective this one line deflates the entire primary reasoning in Christianity: that Jesus had to be born, live and die for the sins of man.

Not according to
Y'shayahu / Isaiah 40:2
.

And that is only one line in the chapter. There are many verses speaking of G-d's grandeur (not the messiah). Consider line 10: "Behold the L-rd G-d shall come with a strong [hand], and His arm rules for Him; behold His reward is with Him, and His recompense is before Him."

What strong hand did Jesus have?

When did Jesus ever rule?

What was Jesus' reward (he had none, he was murdered by the Romans). . .

Yet the list maker skips line 10 and states that lines 9 and 11 are messianic prophecies about Jesus!

Hopefully the 199 claims we have examined to date show that so-called prophecies about Jesus in the T'nach (Jewish bible) are either mistranslated, non-existent or totally removed from the meaning of the passages.
---
Powered by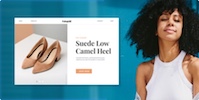 Create your own unique website with customizable templates.
Photos used under Creative Commons from dionhinchcliffe, paulasenciogonzalez, paulasenciogonzalez, amy32080, petersbar, Aaron Stokes, amboo who?, Damian Gadal, U.S. Fish and Wildlife Service - Midwest Region, SharonaGott, Udo Schröter, paulasenciogonzalez, Joybot, zeevveez, ianmunroe, freeqstyler, quinn.anya, Ivy Nichols, Groman123, UnknownNet Photography, torbakhopper, "Caveman Chuck" Coker, CarbonNYC [in SF!], dgoomany, Lion Multimedia Production U.S.A., oldandsolo, dbeck03