Sh'mot / Exodus 12:5 is about the Passover seh.

Again, this is not a prophecy – it is a commandment (mitzvah) that the Jews take a

"
flawless young animal, a one-year-old male. You can take it from the sheep or from the goats.
"
In Hebrew this is a

שֶׂה

(seh) – a young goat (usually) or lamb).

The

שֶׂה

(seh) is killed and eaten as a celebration of freedom from slavery (Passover).
The

שֶׂה

"seh" was brought to celebrate G-d freeing us from the Egyptian slavery. Our ancestors were required by G-d to break into family groups with each group sharing a

שֶׂה

"seh" that the group sacrificed and then ATE. The original Paschal offer was an act of defiance by the Jews against the Egyptians -- read
chapter 12 of Sh'mot / Exodus.
1 Peter 1:19 speaks of "
but with the precious blood of

(Jesus), a lamb without blemish or defect" – but human blood is not atoning, and the Pascal
שֶׂה
(seh) was not an atonement for sin, it was a celebratory offering.

It was physically without blemish, it was slaughtered and cooked and eaten (obviously Jesus was not eaten!).

Ergo yet another so-called prophecy that is not "fulfilled" by Jesus.

Sh'mot / Exodus 12 is not a prophecy about a future messiah / lamb.
Sh'mot / Exodus 12 is simply describing the animal
brought as the Passover celebratory offering.
Read Exodus 12.
G-d commanded that each family group to attain its seh on the 10th of the month and keep it for four days.
The
שֶׂה
seh was sacrificed on the 14th.
Next we put the animals' blood onto the door-frames of our homes (on the inside), roasted the meat and eat it.
Do you know if anyone ate Jesus (not just symbolic blood and bread at the last super
-- but actually roasted and ate HIM)?
There are a few ways we know the
שֶׂה
seh was not a sin sacrifice and that it was both an insult to the Egyptians and then a celebration for Jews.
Let's first discuss how we know it wasn't a sacrifice (atonement or otherwise).
The Torah tells us that the "holy meat" from sacrifices could only be eaten by kohanim (priests).
Yet the paschal
שֶׂה
seh was eaten by EVERYONE. These animals were therefore not "sacrifices". There were also no requirements for these animals' intestines to be burned on an altar or for their blood to be applied to one -- which had to be done with all sacrifices.
How do we know the
שֶׂה
seh was an insult to the Egyptians?
Moses asked Pharaoh to allow us to go into the desert and sacrifice the
שֶׂה
seh
--
the reason was that we did not want to kill the
שֶׂה
seh in front of the Egyptians:
וַיֹּ֣אמֶר
מֹשֶׁ֔ה
לֹ֤א
נָכוֹן֙
לַֽעֲשׂ֣וֹת
כֵּ֔ן
כִּ֚י
תּֽוֹעֲבַ֣ת
מִצְרַ֔יִם
נִזְבַּ֖ח
לַֽיְיָ֣
אֱלֹהֵ֑ינוּ
הֵ֣ן
נִזְבַּ֞ח
אֶת־תּֽוֹעֲבַ֥ת
מִצְרַ֛יִם
לְעֵֽינֵיהֶ֖ם
וְלֹ֥א
יִסְקְלֻֽנוּ׃
"We can't possibly do that," said Moses, "because we're going to sacrifice the Egyptians' G-d to HaShem our G-d! If we were to sacrifice their G-d right in front of them, wouldn't they pelt us with rocks?"
(
Sh'mot / Exodus 8:22
)
The Egyptians would pelt us with rocks because we were INSULTING them by bringing a celebratory sacrifice of the
שֶׂה
seh
-- because the Egyptians worshiped the
שֶׂה
seh as a god!
The purpose of the first paschal
שֶׂה
seh
was to force the Jews, who were slaves and beaten down, to "man up" and take the Egyptians' G-d,
humiliate it by keeping it tied up for four days, and then to slaughter it, paint its blood onto their door-frames, roast it and eat it. In other words, they had to thumb their noses at the Egyptians and insult them in the worst possible way, by showing utter contempt for the Egyptian false god.
Again, read these passages in context.

Do not let a missionary tell you Jesus is the "lamb of G-d" prophesied in the T'nach without reading the T'nach passages IN CONTEXT.

It is clear that in Sh'mot / Exodus 12 the Jews are to take a young PHYSICALLY flawless goat or sheep,

Jesus was beaten and scourged (John 19:1), thus he was not physically "without flaw."

Sh'mot / Exodus 12:5 is not a prophecy at all, and the idea of a human "lamb of god" is pagan, not Jewish.
There are different types of offerings:
Burnt or Elevation Offering –

עֹלָ֖ה

/ Olah is a voluntary offering which is burnt completely, (except for the hide, which is given to the participating priest), thus it totally "ascends" to G-d.
Tributary Offering

–

מנחה
/
Mincha tends to be various grain offerings (it is sometimes called the "flour offer").
Thanksgiving / Peace Offering –

שְׁלָמִים

/ Shlamim is a gift to G-d (it has nothing to do with sin or atonement).

Certain fat and internal organs are placed on the altar, but the rest is eaten.
Sin Offering –

חטא
/ cheit
refers only to unintentional sins
– a missing of the mark.
Various animals were sacrificed (bull for the high priest and community; a male goat for the king, female goats for commoners.
A female sheep could be used for commoners if there was no goat available).
The animals were eaten by the priests inside the Temple, except for the high priest's sin offer which was not eaten (
Vayikra / Leviticus 4:5
;
Vayikra / Leviticus 6:18-19
).
Guilt Offering -

אָשָׁם
/ asham is for three specific types of "guilt" which was discussed in
this blog post
.
The priests eat the offering.
Notice that NONE of the sacrifices included male lambs (bull, male goat, female goat – female sheep as alternative for commoners).
Notice that the sin and guilt sacrifices were eaten.
Jews do not worship "lambs" and there is no concept of the "lamb of G-d" in Judaism.
This concept is found in many pagan religions – and indeed the Egyptians worshiped the animal which is one reason they were disgusted by the idea that Jews ate sheep.
The idea of gods being likened to lambs of god was pretty common in pagan religions, which is no doubt where the author of John lifted the idea. The pagan god Mithras was portrayed with lambs and was called "the lamb of god." Aries was the ram god.
The concept of calling a god the "lamb of god" is pagan that was assumed by Christianity who then tried to connect it to Judaism by tying into he paschal lamb -- although the pascal lamb is just a lamb and was a celebration and an insult to the Egyptian ram-god -- yet the Christians somehow relate the paschal lamb to atonement (it is not an atonement) and then to Jesus. . .
Humans are not permissible as sacrifices. Torah says that the sacrificial sin offering could only atone for unintentional sins, with few notable exceptions as stated in Vayikra / Leviticus 5:1-6, 20-26 [Vayikra / Leviticus 6:1-7 in Christian translations]; [e.g., Num 15:27-31] .
Torah teaches that sacrifices can only atone for sins committed PRIOR to the offering of the sacrifice. No sacrifice could ever atone for sins committed AFTER the sacrifice was offered. Thus, no sacrifice could ever atone for people born after the sacrifice was offered.
Torah vehemently FORBIDS human vicarious atonement (e.g., Sh'mot / Exodus 32:31-33; Bamidbar / Numbers 35:33; D'varim / Deuteronomy 24:16; II Melachim / Kings 14:6; Yirmiyahu / Jeremiah 31:29 [30 in a Christian translation]; Yechezkel / Ezekiel 18:4,20; T'hillim / Psalms 49:7). Human sacrifices are strictly forbidden in Torah (e.g., Vayikra / Leviticus18:21, 24-25; D'varim / Deuteronomy 18:10; Yirmiyahu / Jeremiah 7:31, 19: 5; Yechezkel / Ezekiel 23:37, 39).
The Passover offering was unique and only done once a year.
The Passover offer could be a goat or a sheep.
It had nothing to do with sin – it was a thanksgiving and celebratory offering which was also eaten after it was killed.
Ergo this "prophecy" that Jesus was the "lamb of G-d" and that this somehow relates back to the Passover sacrifice mentioned in Sh'mot / Exodus 12:5 is false.
---
Powered by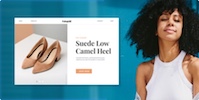 Create your own unique website with customizable templates.
Photos used under Creative Commons from dionhinchcliffe, paulasenciogonzalez, paulasenciogonzalez, amy32080, petersbar, Aaron Stokes, amboo who?, Damian Gadal, U.S. Fish and Wildlife Service - Midwest Region, SharonaGott, Udo Schröter, paulasenciogonzalez, Joybot, zeevveez, ianmunroe, freeqstyler, quinn.anya, Ivy Nichols, Groman123, UnknownNet Photography, torbakhopper, "Caveman Chuck" Coker, CarbonNYC [in SF!], dgoomany, Lion Multimedia Production U.S.A., oldandsolo, dbeck03