If being meek and lowly were a messianic prophecy then billions of people qualified to be the messiah.
A messianic prophecy must be something that only the messiah could fulfill (or it could only be fulfilled in his lifetime). True messianic prophecies are not applicable to billions of people -- they include world peace, global knowledge of G-d, and the return of all of the Jewish people to the land of Israel.
Did you notice that Jesus fulfilled none of those prophecies?
Y'shayahu / Isaiah 42:2
says nothing about anyone being meek and / or lowly. It says "
He shall neither cry nor shall he raise [his voice]; and he shall not make his voice heard outside."

Jesus DID cry out on the cross.

Jesus DID raise his voice (whipping the money changers ring a bell?).

At any rate, the claimed prophecy is totally unsupported by the biblical passage.

Since Christians claim Jesus was G-d Himself how could he be considered lowly? Meek? This one fails at the start. . .

Matthew 11:28-30 has various translations some of which say Jesus was meek or lowly but others say
gentle and humble (NIV) -- but in any case there is no such messianic prophecy that the messiah will be meek and lowly, and definitely not
Y'shayahu / Isaiah 42:2.
---
Powered by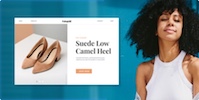 Create your own unique website with customizable templates.
Photos used under Creative Commons from dionhinchcliffe, paulasenciogonzalez, paulasenciogonzalez, amy32080, petersbar, Aaron Stokes, amboo who?, Damian Gadal, U.S. Fish and Wildlife Service - Midwest Region, SharonaGott, Udo Schröter, paulasenciogonzalez, Joybot, zeevveez, ianmunroe, freeqstyler, quinn.anya, Ivy Nichols, Groman123, UnknownNet Photography, torbakhopper, "Caveman Chuck" Coker, CarbonNYC [in SF!], dgoomany, Lion Multimedia Production U.S.A., oldandsolo, dbeck03