Y'shayahu / Isaiah 48
is G -d speaking of the Jewish nation in exile and their eventual return to the land of Israel. The list maker keeps taking verses speaking of G-d and claiming them as messianic prophecies Jesus fulfilled when they have nothing to do with the messiah. Consider the last claim (
verse 12
) which is clearly states that Jesus is not part of G-d, G-d is first, last and alone "Hearken to Me, O Jacob, and Israel, who was called by Me, I am He, I am first, yea I am last."
G-d is speaking to the Jews through Isaiah some 700 years before Jesus' time -- and says to those people who never heard of Jesus that He is first, last and alone.
What of this claim? Jesus is presented, in the Christian bible, as a teacher -- but what teacher is Isaiah referencing?
G-d.
Yet again the list maker is taking a verse clearly about G-d and claiming it somehow prophesies Jesus. "So said the L-rd, your Redeemer, the Holy One of Israel, "I am the L-rd your G-d, Who teaches you for your profit, Who leads you by the way you should go.?
Y'shayahu / Isaiah 48:17
.
So said the L-rd
your redeemer (not Jesus).
The Holy One of Israel (not Jesus).
He alone is G-d (not Jesus).
G-d teaches you (not Jesus).
Isaiah the prohet is speaking in the name of G-d and he is talking about the Jewish people in Babylonian exile and their return from that exile.
Jow could being a teacher be a messianic prophecy???
A quick Internet search shows 3.1 million teachers in the United States and nearly 70 million in the entire world. If being a teacher were a messianic prohecy then over 70 million people in the world today could make the claim that THEY are the messiah.
This list so often makes claims made of sand. . . they wash away with just a cursory examination. Being a messiah (anointed one) has some very specific requirements. To be the Jewish messiah their are true prophecies which must be fulfilled (world peace, global knowledge of G-d, etc.) -- and Jesus fulfilled not even one of those real prophecies.
---
Powered by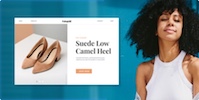 Create your own unique website with customizable templates.
Photos used under Creative Commons from dionhinchcliffe, paulasenciogonzalez, paulasenciogonzalez, amy32080, petersbar, Aaron Stokes, amboo who?, Damian Gadal, U.S. Fish and Wildlife Service - Midwest Region, SharonaGott, Udo Schröter, paulasenciogonzalez, Joybot, zeevveez, ianmunroe, freeqstyler, quinn.anya, Ivy Nichols, Groman123, UnknownNet Photography, torbakhopper, "Caveman Chuck" Coker, CarbonNYC [in SF!], dgoomany, Lion Multimedia Production U.S.A., oldandsolo, dbeck03