This claim, that Jesus was the salvation spoken of in was already made in
216. Isaiah 49:6...He is Salvation for Israel...Luke 2:29-32.
Both #216 and #217 reference
"It is too light for you to be My servant, to establish the tribes of Jacob and to bring back the besieged of Israel, but I will make you a light of nations, so that My salvation shall be until the end of the earth."
Y'shayahu / Isaiah chapter 49:6.
Isaiah is speaking of G-d's salvation -- in fact the name
יְשַׁעְיָהוּ
/ Isaiah means "G-d's salvation."
There is only one G-d, and the Torah tells us that any "god" we did not know at Sinai is a false god.
". . . .the curse, if you. . .turn away from the way I command you this day, to follow other gods, WHICH YOU DID NOT KNOW." D'varim / Deuteronomy 11: 28

"...
"Let us go and worship other gods, which neither you, nor your forefathers have known.
." D'varim / Deuteronomy 13:7
The key phrase here is to worship any god that we did not know at Mount Sinai.
No Jew at Sinai had ever heard of Jesus.
When did "our fathers, present at Sinai, have a spiritual experience with Jesus? Was Jesus "known" to them? Did they pray to Jesus or through Jesus? Of course not! Jesus was unknown to them.
Jesus is a false god.
G-d alone is the one and only G-d.
See also"Hearken to Me, you who know righteousness, a people that has My Torah in their heart, fear not reproach of man, and from their revilings be not dismayed. For, like a garment, the moth shall consume them, and like wool, the worm shall consume them, but My righteousness shall be forever, and My salvation to all generations." (
Y'shayahu / Isaiah 51:7-8
). It is also found in Y'shayahu / Isaiah 52, 56 and 60 as well, and T'hillim / Psalms 67 and 98.
Salvation = rescuing and is speaking of physical lives. When people turn to G-d and His Torah there will be peace on earth, no more killing, etc. It has nothing to do with the Christian concept that humans need to be "saved" because of some sin in the Garden of Eden (original sin does not exist), or some other thinking that without belief in Jesus a person is damned.
These concepts are unbiblical and are heresy in that they minimize G-d and cast aspersions on His creation -- mankind.
Acts 15 is not about Jesus. It tells the tale of Jesus' followers, after his death, discussing whether or not gentile followers needed to keep the Jewish mitzvot. Nothing in the passage speaks of G-d's salvation -- the topic is "what do the gentiles have to do if they are followers of Jesus?"
The topic is total nonsense from a Jewish perspective.
Non-Jews do NOT have to be circumcised.
Interesting enough a passage in Acts 15 does mention being saved (a non-biblical concept), but it is not referenced here by the list maker. The verse is "Unless you are circumcised according to the custom of Moses, you cannot be saved" (Acts 15:1).
There is no such thing as "being saved."
When a person sins it is the responsibility of that person to atone for their own sins and put themselves right with G-d. There is no "hell" so there is nothing to be "saved" from!
This concept of needing to be "saved" really shows one of the basic huge differences from most of Chrstianity which views man as a sinner who needs "saving" and Judaism who says man is born with free will and has the ability to do good OR evil.
Start with the story of Adam and Chava (Eve) in the Garden of Eden. The Hebrew name for the woman isn't Eve. The name is Chava.
What does Chava mean in Hebrew?
It means "life" (ever hear the toast l'chaim -- to life!).
Read the story. Does G-d curse Adam? Does G-d curse Chava? Read it closely.
Nope.
G-d curses the serpent and the land -- He does not curse Adam or Chava. There is no such thing as "original sin" and there is nothing we need to be "saved from." We are responsible for our own actions -- good or bad.
Christianity NEEDS original sin. Christian theology holds that a sinless J* was part of the heavenly Father's plan from the outset, to redeem mankind. After all, the act of disobedience by Adam and Chava in the Garden of Eden, the Fall of Man, placed the stain of sin on humanity, one that cannot be removed through a person's own actions.
This opens the way for Jesus, the perfect sacrificial offering of the future, was born through the impregnation by the Holy Spirit of the virgin, Mary. Jesus was thus born without the stain of Original Sin, since he was conceived of G-d and not through the customary act of copulation by two sinful humans.
We also know that G-d didn't immediately punish Adam and Chava and bar them from the Tree of Life because they disobeyed and ate from the Tree of Knowledge of Good and Evil, but He gave them an opportunity to repent and tell Him the truth (after they had eaten and could recognize that it was wrong to disobey). Teshuva repenting and turning to G-d.
But Adam and then Chava failed to do teshuvah but blamed someone else for their actions. Chava blamed the serpent. Adam blamed Chava. No one said I'm sorry. I did wrong. Forgive me.
So was the real sin the eating of the fruit, or the immature finger pointing and refusal to take responsibility that happened after they ate the fruit? The far greater sin is the second one. The whole point is that teshuvah is an essential part of Torah, and thus Torah gives us the opportunity to partake of eternal life (i.e, communion with G-d) Even when we sin but we must take responsibility for our own actions.
Yet another claim by the list maker which is not supported at all in the T'nach (bible). Our souls do not need to be saved -- wheneverthe verb to save as used in the T'nach it refers to rescue from an attacker. Normally the usage has to do with engaging in physical combat with whoever is attacking the person being "saved".
---
Powered by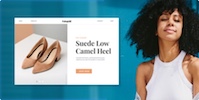 Create your own unique website with customizable templates.
Photos used under Creative Commons from dionhinchcliffe, paulasenciogonzalez, paulasenciogonzalez, amy32080, petersbar, Aaron Stokes, amboo who?, Damian Gadal, U.S. Fish and Wildlife Service - Midwest Region, SharonaGott, Udo Schröter, paulasenciogonzalez, Joybot, zeevveez, ianmunroe, freeqstyler, quinn.anya, Ivy Nichols, Groman123, UnknownNet Photography, torbakhopper, "Caveman Chuck" Coker, CarbonNYC [in SF!], dgoomany, Lion Multimedia Production U.S.A., oldandsolo, dbeck03