The servant has been identified both as Isaiah himself and the Jewish people.
"You are My servant, Israel, about whom I will boast."
Y'shayahu / Isaiah chapter 49:3.
Not Jesus.
Christians are taught that Jesus did not sin. Jesus was, supposedly, without sin.
Yet G-d, in speaking of the servant in the very
first line
of this chapter, says "
Behold
בַּעֲוֹנֹֽתֵיכֶם֙ /
for your iniquities you were sold, and
בַּעֲוֹנֹֽתֵיכֶם֙ /
for your transgressions your mother was sent away."

for YOUR iniquities (sins).
בַּעֲוֹנֹֽתֵיכֶם֙
The word for sin here is avon / עוון. In Hebrew the word for sin
is a חֵטְא / cheit. In Hebrew a sin is an unintentional mistake through carelessness — a missing of the mark.
An
avon / עוון -- the wrongdoing G-d states the servant is guilty of -- is not a mistake. It is far worse and far more serious. With rare exception an
avon / עוון could not be expunged with a sacrifice. It was too serious for sacrifices to atone for the wrongdoing. An
avon / עוון is a knowing violation of the rule of law -- the commission of a crime from an impulsive (think .lustful) action (manslaughter, hitting someone in a fight, that sort of action).

G-d is saying the servant, the subject of this chapter, is a sinner worse than just sins -- he is guilty of avon / עוון -- it is a sin that was not a mistake -- it was done on purpose.

How could this be about the sinless Jesus?

Next G-d accuses the servant of transgressions.

YOUR transgressions (sins).

The Hebrew here is
וּבְפִשְׁעֵיכֶ֖ם.
The word for sin here is pĕsha' / פֶּֽשַׁע and it is far worse than a mistake (sin / חֵטְא / cheit) or even a wrongdoing done impulsively when the person is out of control (iniquity /
avon / עוון). A
pĕsha' / פֶּֽשַׁע is usually translated by Christians as "transgression." It means to willfully go against G-d. It means "rebellion" (could not be atoned for with a sacrifice) -- but other things in this life do atone for them. Repentance and turning to G-d to seek forgiveness for sins against G-d and seeking forgiveness to any person that might have been harmed from that person are the methods of atonement.
The Christian concept of sinless Jesus is the opposite of the servant who is described as doing bad things KNOWING they are wrong and even doing things in defiance of G-d Himself!
But that is the servant in
Y'shayahu / Isaiah 50:1
"
Behold
בַּעֲוֹנֹֽתֵיכֶם֙
/ avon / for your iniquities you were sold, and
וּבְפִשְׁעֵיכֶ֖ם / pĕsha' /
for your transgressions your mother was sent away."

The claim that verse 5 is about Jesus ignores the context of this chapter. The servant (Israel) sinned, and as a result G-d sent Israel away (although He did not divorce us). Because of the sins of the Jewish people G-d exiled them to Babylon. Many of the people in exile felt G-d HAD divorced them. They felt deserted.

In this passage Isaiah is saying that although G-d sent them away as a punishment for their sins He did NOT divorce them, and eventually they will return to Israel.

Read line 2: "Is My hand too short to redeem, or do I have no strength to save? Behold, with My rebuke I dry up the sea, I make rivers into a desert; their fish become foul because there is no water and die because of thirst."

Would Jesus need to be redeemed?

If not, how could this passage be about Jesus?

The Jews in exile in Babylon did need redemption and G-d is saying that He will take the Jews out of exile.

Isaiah the prophet was given the task to deliver this message to the Jewish people. This is the context of lines 4 and 5. Both lines are about Isaiah, and not about Jesus.

"The L-rd G-d gave me a tongue for teaching, to know to establish times for the faint [for His] word; He awakens me every morning, He awakens My ear, to hear according to the teachings. The L-rd G-d opened my ear, and I did not rebel; I did not turn away backwards."
Y'shayahu / Isaiah 50:4 - 5.
The next line (6) which is also claimed by the list maker in the next entry is still about Isaiah.
G-d tasked Isaiah to be His prophet (His spokesperson to the Jewish exiles) -- to teach the weary the word. To accomplish is role G-d rouses Isaiah daily, opening his ears hear G-d's teachings. Where many prophets do not want the role (Moses declined, Jonah literally ran away) Isaiah accepted his role as prophet without any hesitation
.

Read "proof texts" claimed by missionaries to be about Jesus and it quickly becomes clear that they are ripped from context, mistranslated or simply distorted. Always, always, always understand the context -- both historical and within the text itself. The concept that prophecy can be hints, types and shadows is completely erroneous. Prophecy is always based on the plain meaning of a passage.

Whether Jesus was obedient to G-d or not (Isaiah was obedient -- but no one claimed he was the messiah, hence this is NOT a messianic prophecy!) -- is immaterial. Matthew 26:39 may speak of Jesus saying he will obey G-d, but, if Jesus IS G-d to whom was he obedient. . . himself? The circular reasoning is mind boggling!
---
Powered by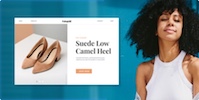 Create your own unique website with customizable templates.
Photos used under Creative Commons from dionhinchcliffe, paulasenciogonzalez, paulasenciogonzalez, amy32080, petersbar, Aaron Stokes, amboo who?, Damian Gadal, U.S. Fish and Wildlife Service - Midwest Region, SharonaGott, Udo Schröter, paulasenciogonzalez, Joybot, zeevveez, ianmunroe, freeqstyler, quinn.anya, Ivy Nichols, Groman123, UnknownNet Photography, torbakhopper, "Caveman Chuck" Coker, CarbonNYC [in SF!], dgoomany, Lion Multimedia Production U.S.A., oldandsolo, dbeck03