Yet again the list maker takes something that fits Jesus AND tens (hundreds?) of thousands of people in history and insists that it is a messianic prophecy about Jesus. Matthew 27:26 says that Jesus was flogged -- so what? Being beaten does not make a person the messiah! It amazes me how many of these supposed prophetic fulfillment are so generic, so applicable to nearly every human being who ever lived that, anyone could consider these prophecies about Jesus.
The disturbing image is a public whipping (flogging) of Jews in the Lodz ghetto by Nazis in World War II.
Unfortunately far too many people have been beaten in the course of human history -- it is not a prophecy that the messiah will be beaten.
As an interesting aside, if Jesus were beaten as described in Matthew 27:26, Mark 15:15, 20 and John 19:1 he would not have been a "sacrifice" --
FYI, human sacrifices are forbidden.



Vayikra / Leviticus 18:21

; "

you shall not give any of your offspring to pass through for Molech. And you shall not profane the Name of your G-d. I am the L-rd."

(Molech was a false god, but the point is that human sacrifices profane the name of G-d and are forbidden).



Vayikra / Leviticus 24

; "

if a man strikes down any human being he shall be put to death.. . . one who strikes a person shall be put to death. . . One law shall be exacted for you, convert and resident alike, for I am the L-rd, your G-d.




In Jewish sacrifice an animal must be kosher, domestic (owned) and without physical blemish.

Vayikra / Leviticus 22. "[This is the law] if any person, whether of the family of Israel or of the proselytes who join them, offers any [animal] that can be presented to G-d. . . To gain acceptance, it must be an unblemished male [taken] from the cattle, sheep or goats (all kosher animals). Do not present any blemished animal, since it will not be accepted for you. . . You may not offer any such animal, even if it is [presented by] a gentile. [Animals] that are maimed and blemished shall not be acceptable for you."

Being beaten to a bloody pulp is more than a "blemish."
No, the idea of a beaten Jesus who is sacrificed is totally unbiblical.
Now read
Y'shayahu / Isaiah 50
in context and it is clear that this is not a messianic prophecy.
First of all the servant in this chapter is described as a sinner -- worse than a sinner. The person in this passage is described as committing an
avon / עוון is a knowing violation of the rule of law -- the commission of a crime from an impulsive (think .lustful) action (manslaughter, hitting someone in a fight, that sort of actio
n) and even worse the person is guilty of
a
pĕsha' / פֶּֽשַׁע.
A
pĕsha' / פֶּֽשַׁע is usually translated by Christians as "transgression." It means to willfully go against G-d. It means "rebellion" (could not be atoned for with a sacrifice) -- but other things in this life do atone for them. Repentance and turning to G-d to seek forgiveness for sins against G-d and seeking forgiveness to any person that might have been harmed from that person are the methods of atonement.
For Christians who insist that Jesus did not sin, this makes the possibility of him being the subject of this chapter an impossibility.
Read the first line of the chapter for yourself:
Y'shayahu / Isaiah 50:1
"
Behold
בַּעֲוֹנֹֽתֵיכֶם֙
/ avon / for your iniquities you were sold, and
וּבְפִשְׁעֵיכֶ֖ם / pĕsha' /
for your transgressions your mother was sent away."

The speaker in this chapter is Isaiah the prophet.

The passage is primarily in first person -- meaning that Isaiah is speaking about Himself.

Just as verse 5 identifies Isaiah as the subject, so, too, does verse 6 -- the claimed "prophecy" about Jesus.
"
I gave my back to smiters and my cheeks to them that plucked off the hair; I did not hide my face from embarrassments and spitting."
Y'shayahu / Isaiah 50:6.
I gave my back.
My cheeks.
I did not hide my face.
700+ years before Jesus' supposed birth the speaker is Isaiah and he is talking about himself.
The point of this chapter is that G-d appointed Isaiah to be His spokesman. Isaiah accepted his role even though he was insulted and abused by the very people he sought to inform. He was abused, but G-d gave Isaiah the strength to carry on. "
Behold, the L-rd G-d shall help me; who is he that will condemn me? Behold all of them shall wear out like a garment, a moth shall consume them."
Y'shayahu / Isaiah 50:9.
---
Powered by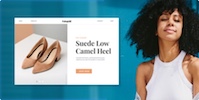 Create your own unique website with customizable templates.
Photos used under Creative Commons from dionhinchcliffe, paulasenciogonzalez, paulasenciogonzalez, amy32080, petersbar, Aaron Stokes, amboo who?, Damian Gadal, U.S. Fish and Wildlife Service - Midwest Region, SharonaGott, Udo Schröter, paulasenciogonzalez, Joybot, zeevveez, ianmunroe, freeqstyler, quinn.anya, Ivy Nichols, Groman123, UnknownNet Photography, torbakhopper, "Caveman Chuck" Coker, CarbonNYC [in SF!], dgoomany, Lion Multimedia Production U.S.A., oldandsolo, dbeck03