This claimed prophecy suffers from exactly the mistakes of #223, the previous claim.
Matthew 26:67 has Jesus being spat upon, hit in the face and struck with fists.
So sorry to hear this, but "so what"?
The list maker uses the term "smitten" which means
"to hit, strike, beat."
Have you ever been slapped, hit, struck or beaten?
According to the list maker YOU have fulfilled a messianic prophecy!
Perhaps YOU are the messiah!
Being slapped does not a messianic prophecy make!
Especially in point of fact that Isaiah says NOTHING about being slapped.
The passage actually reads "
I gave ... my cheeks to them that plucked off the hair;..."
Y'shayahu / Isaiah 50:6.


The beard (hairs) were plucked off of the face, the face was not slapped. . .

But, unfortunately for the list maker, Matthew 26:67 says the bad guys "spit in his face and struck him with their fists. Others slapped him"

Apparently no one pulled the hairs out of his beard.

Oops.

Also, note that this is in first person -- the speaker (alive 700+ years before Jesus) was abused, not a future messiah). . .

Smitten or having one's beard pulled out by the roots, do not make for messianic prophecies.
To be a messianic prophecy it must only occur during the life of the messiah --
he will be G-d's servant, ushering in an age of universal peace and Global knowledge of G-d. (Isaiah 2:1-4; Zephaniah 3:9; Hosea 2:20-22; Amos 9:13-15; Isaiah 32:15-18, 60:15-18; Micah 4:1-4; Zechariah 8:23, 14:9; Jeremiah 31:33-34).
The messiah must also be a descendant of King David and King Solomon who will rule Israel during this messianic era. (Isaiah 11:1-9; Jeremiah 23:5-6, 30:7-10, 33:14-16; Ezekiel 34:11-31, 37:21-28; Hosea 3:4-5)
Someone being beaten or slapped is NOT a messianic prophecy. It is far too generic to be a messianic prophecy.
Now read
Y'shayahu / Isaiah 50
in context and it is clear that this is not a messianic prophecy.
Ask yourself if Jesus was a terrible sinner.
Because
Y'shayahu / Isaiah 50:1
says "
Behold
בַּעֲוֹנֹֽתֵיכֶם֙
/ avon / for your iniquities you were sold, and
וּבְפִשְׁעֵיכֶ֖ם / pĕsha' /
for your transgressions your mother was sent away."
The subject of this chapter is guilty of committing an
avon / עוון -- a sin done in knowing violation of the rule of law impulsively and the subject is also guilty of worse. . . --
a
pĕsha' / פֶּֽשַׁע.
A
pĕsha' / פֶּֽשַׁע means a conscious sin done willfully go against G-d. It means "rebellion" (could not be atoned for with a sacrifice) -- but other things in this life do atone for them. Repentance and turning to G-d to seek forgiveness for sins against G-d and seeking forgiveness to any person that might have been harmed from that person are the methods of atonement.
For Christians who insist that Jesus did not sin, this makes the possibility of him being the subject of this chapter an impossibility.
Slapped or not, the subject is described as having sinned.
Are Christians certain they want to claim this is about Jesus?
The sinner here is the Jewish nation -- who G-d exiled due to their wrongdoings.
In this chapter Isaiah is speaking and in verses 3 - 6 he is speaking about himself.
"
I gave my back to smiters and my cheeks to them that plucked off the hair; I did not hide my face from embarrassments and spitting."
Y'shayahu / Isaiah 50:6.
I gave my back.
My cheeks.
I did not hide my face.
700+ years before Jesus' supposed birth the speaker is Isaiah and he is talking about himself.
The point of this chapter is that G-d appointed Isaiah to be His spokesman. Isaiah accepted his role even though he was insulted and abused by the very people he sought to inform. He was abused, but G-d gave Isaiah the strength to carry on. "
Behold, the L-rd G-d shall help me; who is he that will condemn me? Behold all of them shall wear out like a garment, a moth shall consume them."
Y'shayahu / Isaiah 50:9.
---
Powered by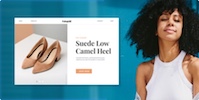 Create your own unique website with customizable templates.
Photos used under Creative Commons from dionhinchcliffe, paulasenciogonzalez, paulasenciogonzalez, amy32080, petersbar, Aaron Stokes, amboo who?, Damian Gadal, U.S. Fish and Wildlife Service - Midwest Region, SharonaGott, Udo Schröter, paulasenciogonzalez, Joybot, zeevveez, ianmunroe, freeqstyler, quinn.anya, Ivy Nichols, Groman123, UnknownNet Photography, torbakhopper, "Caveman Chuck" Coker, CarbonNYC [in SF!], dgoomany, Lion Multimedia Production U.S.A., oldandsolo, dbeck03