The list maker certain made use of verse 6 of
Y'shayahu / Isaiah 50
having claimed the same one line for three separate prophetic claims about Jesus!
Matthew 27:30 says "
They spit on him."

Being spit on is NOT a messianic prophecy.

Read "proof texts" claimed by missionaries to be about Jesus and it quickly becomes clear that they are ripped from context, mistranslated or simply distorted. Always, always, always understand the context -- both historical and within the text itself. The concept that prophecy can be hints, types and shadows is completely erroneous. Prophecy is always based on the plain meaning of a passage.

The plain meaning of this passage is that the subject is the prophet Isaiah.

The verse is in first person.


"
I gave my back to smiters and my cheeks to them that plucked off the hair; I did not hide my face from embarrassments and spitting."
Y'shayahu / Isaiah 50:6.
This message was given to Isaiah 700 years before Jesus was supposedly born. If this were about the messiah who would be born hundreds of years after Isaiah G-d would have said "him."
It does not say "him."
Notice to that the topic is not being spat upon, but rather not hiding one's face from shame at being spat upon.
Matthew says "
They spit on him" but says nothing about whether or not Jesus stood there proudly accepting the embarrassment or not.

Nary a word.

Why is Isaiah able to bear the abuse of having his back beaten, his beard plucked of hair and refusing to hide his face from the shame of being spat upon?

Because "the L-rd G-d helps me, therefore, I was not embarrassed; therefore, I made my face like flint, and I knew that I would not be ashamed."
Y'shayahu / Isaiah 50:7.


Note again the first person:


G-d helps me.

I was not embarrassed

I made my face like flint

I knew that I would not be ashamed.
700+ years before Jesus.
"I" -- Isaiah.
Yet again the list maker has lifted a sentence out of context (the passage speaks of Isaiah's role as G-d's messenger to spread the word that G-d is our salvation, subject o abuse but having the strength to bear it because G-d was his support and savior)..
---
Powered by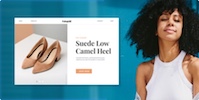 Create your own unique website with customizable templates.
Photos used under Creative Commons from dionhinchcliffe, paulasenciogonzalez, paulasenciogonzalez, amy32080, petersbar, Aaron Stokes, amboo who?, Damian Gadal, U.S. Fish and Wildlife Service - Midwest Region, SharonaGott, Udo Schröter, paulasenciogonzalez, Joybot, zeevveez, ianmunroe, freeqstyler, quinn.anya, Ivy Nichols, Groman123, UnknownNet Photography, torbakhopper, "Caveman Chuck" Coker, CarbonNYC [in SF!], dgoomany, Lion Multimedia Production U.S.A., oldandsolo, dbeck03