Oy vey.
Read
Y'shayahu / Isaiah 52:1 - 5.
"Awaken, awaken! Don your strength, O Zion; don your garments of splendor, O Jerusalem, the holy city, for uncircumcised and defiled people will no longer enter you. Shake the dust from yourself; arise and sit, O Jerusalem; undo the straps on your neck, O captive daughter of Zion. For thus said HaShem: for naught were you sold, and without money will you be redeemed. For thus said my L-rd, HaShem: As for Egypt, My people went down there originally to sojourn there. But Assyria oppressed them without justification. So now, why should I (remain) here? -- the word of HaShem -- where My people was taken for naught? Their rulers glorify themselves -- the word of HaShem -- and constantly, all day, My Name is blasphemed." (Artscroll Stone Edition translation).
Where in any of that do you see a prophecy about Jesus?
Me either.
The prophet is speaking of the Jewish people, not the messiah.
Isaiah tells Jerusalem to wake up, get dressed in your best --- why? Because invaders will no longer overrun the city. Jews are to remove the shackles of exile -- we . were sold as slaves but G-d will redeem us when, as a nation (plural) we repent and return to G-d
This passage is not about the messiah.
It is not about one person.
It is about the Jewish nation (Jerusalem).
Israel (the people) are often spoken of in the singular (as one people) as well as in the plural.
In
Sh'mot / Exodus 20:1-14
G-d speaks to the entire nation of Israel in the singular (this is the giving of the 10 utterances). In
S'hmot / Exodus 4:22
G-d says
And you shall say to Pharaoh, 'So said the L-rd, "My firstborn son is Israel."
See also
Devarim / Deuteronomy 32
.
It is important to distinguish between vicarious suffering and vicarious atonement. They are not the same thing.
Vicarious suffering means someone who suffers because of (in place of) someone else.
Vicarious atonement would mean that someone could atone for the sins of someone else.
Vicarious atonement is also referred to as
substitutionary atonement.
By either name the concept is totally foreign to the T'nach (Jewish bible).
It is more than foreign. It is forbidden.
See Sh'mot / Exodus 32:33 ""Whoever has sinned against Me, him I will erase from My book!""
The Jewish position is that repentance is the key component in the atonement process. When man repents, G-d forgives.
G-d clearly tells Moses that each of us is responsible for our own sins. That is why even in qorban (sacrifices) each of us must bring our OWN qorban. We must be there when it is killed. We must watch it die. We must be part of the process -- no one can "vicariously" do it for us in some distant place from which we are removed. This is true for individual sins. There are also communal offerings which are for the entire nation, for Jews are judged both as a people and as individuals.
No one can atone for another person.
Torah vehemently FORBIDS human vicarious atonement (e.g., Sh'mot / Exodus 32:31-33; Bamidbar / Numbers 35:33; D'varim / Deuteronomy 24:16; II Melachim / Kings 14:6; Yirmiyahu / Jeremiah 31:29 [30 in a Christian translation]; Yechezkel / Ezekiel 18:4,20; T'hillim / Psalms 49:7). Human sacrifices are strictly forbidden in Torah (e.g., Vayikra / Leviticus18:21, 24-25; D'varim / Deuteronomy 18:10; Yirmiyahu / Jeremiah 7:31, 19: 5; Yechezkel / Ezekiel 23:37, 39).
The
servant who suffers vicariously does so because of the evil done by others to him (them), not "for" them. The suffering of good people is witnessed by others who, hopefully, will learn from the evil being done to innocent people.
G-d does not dictate the suffering of the innocent for the sins of others -- indeed we are told that this is forbidden in the Torah. The suffering of innocents is the result of the free will of evil people. The bible speaks about this suffering, and that one day the evil doers will realize the evil they have done and pay a price for it.
G-d did create suffering -- and while we may sometimes wonder, as did Iyov / Job "why me?" be assured that the reason is not as a punishment. Our ways are not His ways, and in the midst of our suffering, even unto death, we may not see the reason why -- but there is a reason. The Talmud,
Gemara Berakhot 60b
, tells us "
when Rabbi Akiva was walking along the road and came to a certain city, he inquired about lodging and they did not give him any. He said: Everything that G-d does, He does for the best.

"He went and slept in a field, and he had with him a rooster, a donkey and a candle. A gust of wind came and extinguished the candle; a cat came and ate the rooster; and a lion came and ate the donkey.

"He said: Everything that G-d does, He does for the best. That night, an army came and took the city into captivity. It turned out that Rabbi Akiva alone, who was not in the city and had no lit candle, noisy rooster or donkey to give away his location, was saved. He said to them: Didn't I tell you? Everything that G-d does, He does for the best."
---
Powered by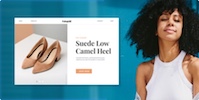 Create your own unique website with customizable templates.
Photos used under Creative Commons from dionhinchcliffe, paulasenciogonzalez, paulasenciogonzalez, amy32080, petersbar, Aaron Stokes, amboo who?, Damian Gadal, U.S. Fish and Wildlife Service - Midwest Region, SharonaGott, Udo Schröter, paulasenciogonzalez, Joybot, zeevveez, ianmunroe, freeqstyler, quinn.anya, Ivy Nichols, Groman123, UnknownNet Photography, torbakhopper, "Caveman Chuck" Coker, CarbonNYC [in SF!], dgoomany, Lion Multimedia Production U.S.A., oldandsolo, dbeck03