Sh'mot /
Exodus 12:46 is not a messianic prophecy at all. The passage has nothing to do with a human being – human torture and sacrifice is forbidden time and again in the Torah. The passage refers to the kosher, domesticated
שֶׂה
(seh) (usually a goat, a lamb could be substituted but it was normally a goat. See
Sh'mot / Exodus 12:3
;
Vayikra / Leviticus 2
2
)
) which was killed as an insult to the Egyptians (who worshiped it as a god), and faith in the power of G-d in saving the Jews from the wrath of the Egyptians for the Jews killing and eating their god. . . After the exodus from Egypt the
שֶׂה
(seh) was killed, roasted and eaten as a remembrance and thanksgiving to G-d for freeing us. It had nothing to do with sin. Jesus, being a human (or even a demi-god) was obviously not a kosher animal and thus was unacceptable as a sacrifice.
Line 46 says "It must be eaten by a single group. Do not bring any of its meat out of the group. Do not break any of its bones." No doubt the missionaries are focusing on the fact that no bones are broken – but why are they ignoring the "IT MUST BE EATEN" line? Pick and choose – if part of a quote from the T'nach does not fit Jesus, simply ignore it.
John 19:31 also says that the Jews asked Pilate to take Jesus' body down and break the bones. This is not possible according to historical records.
Josephus, the Jewish historian who lived 2000 years ago, wrote in Antiquities of the Jews 17:13 that around the year 6 CE, Herod Archelous, was dethroned and banished to Vienna. He was replaced, not by a Jewish king, but by a Roman Procurator named Caponius. The legal power of the Sanhedrin was then immediately restricted. When Archelous was banished the Sanhedrin lost the ability to try death penalty cases -- that power was given to the puppet Roman procurator. See
Josephus, Wars of the Jews, Book 2, chapter 8
, quote
"Judea was reduced into a province, and Caponius, one of the Equestrian order of the Romans, was sent as a procurator, having the power of life and death put into his hands by Caesar!"
The assertion that Jesus' bones were not broken, is found only in
John
and nowhere else. The other three gospels make no mention of it at all.
The list maker focuses on the fact that Jesus' bones were not broken (per John 19:36) – Yet the Torah tells us that the Passover offer must be a "
flawless young animal
" (
Sh'mot / Exodus 12:5
).
The word translated as "flawless" is
תָמִ֛ים / tamim.
The Concise Hebrew-English Dictionary by Danby & Segal (Dvir Publishing Company, Tel Aviv, 5727) has complete, whole, entire, sound, unblemished; innocent, blameless; [as a noun] integrity. The word is used to describe physically undamaged animals fit for sacrifice. Sh'mot / Exodus 12:5. "Your seh (goat or sheep) shall be without blemish [tamim], a male of the first year; you shall take it out from the sheep, or from the goats. . ."
This, referring to a sacrifice offering, says a lamb is without blemish, surely a lamb (a kid of a sheep or goat), is not perfect. If Jesus is being compared to the condition of the Passover offer the comparison is that of physicality – his body must be physically undamaged and "fit" for sacrifice – and yet the Christian bible says that Jesus was badly beaten – which means unbroken bones or no unbroken bones his damaged body would have been an unfit sacrifice for G-d.
Lastly, John states that the Jews asked for the body to be taken down before nightfall. The death penalty in ancient Judah was very rare – more than one in 70 years was considered a "bloody Sanhedrin." Courts of no less than 23 had to condemn a person to death, and the final court of appeal was in the Temple itself – a court of 70 judges who met in the Chamber of Hewn Stones. The Chamber had been destroyed prior to Jesus' supposed trial and death sentence, so aside from the Romans taking away the right for Jews to pass the death penalty, the Jewish courts also could no longer meet to pass such a sentence (making the entire story of Jesus' supposed "trial" in the Christian bible impossible as recorded).
When a person is put to death (crucifixion and hanging were not Jewish methods of execution) by a Jewish court the body of the deceased was to be hung from a tree, post-death.

"When a man is legally sentenced to death and executed, you must then hang him on a gallows. However, you may not allow his body to remain on the gallows overnight, but you must bury it on the same day. Since a person who has been hanged is a curse to G-d, you must not [let it] defile the land that G-d your L-rd is giving you as a heritage."
D'varim / Deuteronomy 21:22-23
.
Jews might request that the bodies be taken down from the crosses before nightfall, per D'varim / Deuteronomy 21. Note that the reason is that a person who has been hanged is a curse to G-d.
How many missionaries think Jesus' body was a curse to G-d?
We are even told it is not just "a" curse to G-d but
'an extraordinarily great curse' (
Adereth Eliahu; HaKethav VeHaKabbalah
).
However, John 19 goes on to say the Jews asked the Romans to break the legs of the deceased. This is not Jewish law, and would not have been done (or requested by Jews).
There is no messianic prophecy that the messiah will be killed and "not one bone broken" as John 19:36 states "
These things happened so that the scripture would be fulfilled: "Not one of his bones will be broken. . ."
There is no such prophecy as proclaimed by John 19:36. There is nothing to be fulfilled. The Torah speaks of sacrificing a goat or sheep without blemish (including broken bones) for Passover as a thanks to G-d.
The list maker cannot be blamed for this one – it comes straight out of the Christian bible. The anonymous author of John is to blame here for taking a mitzvah regarding the Passover seh which is killed, roasted and eaten and tries to make it seem as if it is a prophecy about the messiah. One might as well say that breaking eggs and cooking an omelet is analogous to Jesus' murder since the eggs are beaten. It makes about as much sense.
---
Powered by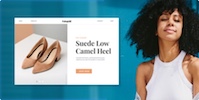 Create your own unique website with customizable templates.
Photos used under Creative Commons from dionhinchcliffe, paulasenciogonzalez, paulasenciogonzalez, amy32080, petersbar, Aaron Stokes, amboo who?, Damian Gadal, U.S. Fish and Wildlife Service - Midwest Region, SharonaGott, Udo Schröter, paulasenciogonzalez, Joybot, zeevveez, ianmunroe, freeqstyler, quinn.anya, Ivy Nichols, Groman123, UnknownNet Photography, torbakhopper, "Caveman Chuck" Coker, CarbonNYC [in SF!], dgoomany, Lion Multimedia Production U.S.A., oldandsolo, dbeck03