Jesus is not the servant of
Y'shayahu / Isaiah
53.
The Christian bible never refers to Jesus as G-d's servant.
The words "my servant" only appear once in the Christian bible and that is Matthew 12:17 - 18 which alludes to Jesus. In this passage Jesus is being followed by a crowd -- he warns them not to tell anyone about him and Matthew 12 then says "this was to fulfill what was spoken through the prophet (Isaiah) "Here is my servant whom I have chosen. . ."
Matthew 12:17 - 18 has lifted a passage out of
Y'shayahu / Isaiah 42
saying it is speaking of Jesus as G-d's servant when the passage is speaking of the Jewish people (and Isaiah himself) as G-d's servant. The servant is said to be blind and deaf to G-d's message -- but Matthew fails to quote that part of the chapter since he doesn't want to infer that Jesus ignored G-d's message! See "
Who is blind but My servant, and deaf as My messenger whom I will send? He who was blind is as the one who received his payment, and he who was blind is as the servant of the L-rd." Y'shayahu / Isaiah 42:19.
Given that the Christian bible never refers to Jesus as G-d's servant he cannot be the servant "shockingly abused"
Nowhere in the T'nach (Jewish bible) is the messiah described as being physically abused and beaten.
Not once.
The Christian bible claims that the Romans beat Jesus.
How many people have been beaten -- even to death -- over the past 2000 years?
As horrible as a physical beating is it is in no way a messianic prophecy. Isaiah's description "Just as multitudes were astonished over you (saying) "His appearance is too marred to be a man's, and his visage to be human" in
Y'shayahu / Isaiah 52:14
has to be read in context.
Ask yourself: is Jesus ever described as being "too marred" to be recognized as a man?
Nope.
Matthew 27 says that the Romans put a crown of thorns on Jesus' head, spat on him and "
struck him on the head again and again" Matthew 27:30
-- but none of those things would result in Jesus' face being so marred that he was not recognizable as a man.
John 19:1 says Pilate had Jesus taken away to be beaten. John 19:3 says the Romans hit him with their hands -- no description is given of where they hit him and nothing is said that he was beaten so badly that he was not recognizable as a man.
Apparently Jesus was not too marred" to be recognized as a man.
Yet Isaiah tells us that the servant will be so marred as to be unrecognizable.
Kings and nations have despised Isaiah's servant up to the very moment that they are amazed that the despised person they thought was rejected by G-d is in fact exalted.
Jesus was not despised in his lifetime and no nations or kings were suddenly amazed at his exaltation (they were totally unaware of his existence for a very long time after his death).
Isaiah does tell us repeatedly that the Jews are despised.
Y'shayahu / Isaiah 49:7
"to him (my servant Israel) who was despised and abhorred by the nations"
Y'shayahu / Isaiah 53:3
"
Despised and rejected by men.
"
and from Jeremiah:
Y'rmiyahu / Jeremiah 30:10
" 'So do not fear, O Jacob my servant; do not be dismayed, O
Israel
,' declares HaShem."
Also see Isaiah 42:19-20; 43:10 to see that Israel is the servant, nowhere is this term used for the messiah.
Y'rmiyahu / Jeremiah 30:10
also names Israel as the servant and
Y'rmiyahu / Jeremiah 30:17
says that the servant
Israel
is regarded by the nations as an outcast, forsaken by G-d, just like in
Y'shayahu / Isaiah 53:4
.
Jews have often been depicted as less than human. Indeed this view of Jews was the excuse given by the Nazis for the "final solution" to exterminate the Jewish people. The Germans even had a word for Jews: untermensch, which means subhuman, an inferior people.
Look at the image in this blog post. It is from Nazi propaganda showing an image of a Jew as less than human -- an an appearance too marred to be a man's. The Nazis were not the first, nor unfortunately the last, to consider Jews as subhuman.
The list maker has "chopped" up the chapter so minutely that it might be beneficial to give the entire passage in every post going forward. I will present the Artscroll Stone Edition translation along with their footnotes at the bottom of each response to aid in your understanding of the passage.
Isaiah 52:13 Behold, My servant will succeed; he will be exalted and become high and exceedingly lofty. 14 Just as multitudes were astonished over you (saying) "His appearance is too marred to be a man's, and his visage to be human, 15 so will the many nations exclaim about him, and kings will shut their mouths (in amazement) for they will see that which had never been told to them, and will perceive things they had never heard.
53:1 Who would believe what we have heard! For whom has the arm of HaShem been revealed?
2 Formerly he grew like a sapling or like the root from arid ground; he had neither form nor grandeur; we saw him, but without such visage that we could desire him.
3 He was despised and isolated from men, a man of pains and accustomed to illness. As one from whom we would hide our faces; he was despise and we had no regard for him.
4 But in truth it was our ills that he bore, and our pains that he carried -- but we had regarded him diseased, stricken by G-d and afflicted!
5 He was pained because of our rebellious sins and oppressed through our iniquities; the chastisement upon him was for our benefit, and through his wounds we were healed.
6 We have all strayed like sheep each of us turning his own way and HaShem inflicted upon him the iniquity of us all.
7 He was persecuted and afflicted but did not open his mouth; like a sheep being led to the slaughter or a ewe that is silent before her shearers, he did not open his mouth.
8 Now that he has been released from captivity and judgment who could have imagined such a generation? For he had been removed from the land of the living, an affliction upon them that was my people's sin.
9 He submitted himself to his grave like wicked men; and the wealthy (submitted) to his executions for committing no crime and with no deceit in his mouth.
10 HaShem desired to oppress him and He afflicted him; if his soul would acknowledge guilt he would see offspring and live long days and the desire or HaShem would succeed in his hand.
11. He would see (the purpose) and be satisfied with his soul's distress. With his knowledge My servant will vindicate the Righteous One to multitudes; it is their iniquities that he will carry.
12. Therefore, I will assign him a portion from the multitudes and he will divide the mighty as spoils -- in return for having poured out his soul for death and being counted among the wicked, for he bore the sin of the multitudes, and prayed for the wicked.
Footnotes:
Isaiah 52:13 i.e. G-d's servant the people of Israel (Rashi)
52:15 Just as Israel had once been astonishingly degraded, so it will astonish the nations by its exaltedness when the time of redemption arrives.
53:1-3 this is the prophecy foretelling what the nations and their kings will exclaim when they witness Israel's rejuvenation. The nations will contrast their former scornful attitude toward the Jews (vv. 1-3) with their new realization of Israel's grandeur (vv 4-7).
53:5 we brought suffering upon Israel for our own selfish purposes; it was not, as we had claimed, that G-d was punishing Israel for its own evil behavior.
53:6 We sinned by inflicting punishment upon Israel. Such oppression is often described as "Hashem's punishment" (see 10:5, Habakkuk 1:12), for He decreed that it should happen (Abarbanel).
53:8 When Israel's exile is finally ended the nations will marvel that such a generation could have survived the expulsion from "the land of the living, i.e. Israel, that the nations had sinfully inflicted upon it.
53:9 Ordinary Jews chose to die like common criminals, rather than renounce their faith; and wealthy Jews were killed for no reason other than to enable their wicked conquerors to confiscate their riches (Radak).
53:10 That is, Israel. G-d replies to the nations that Israel's suffering was a punishment for its own sins; and when the people realize this and repent, they will be redeemed and rewarded.
53:11 Israel will teach the nations of G-d's righteousness.
---
Powered by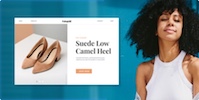 Create your own unique website with customizable templates.
Photos used under Creative Commons from dionhinchcliffe, paulasenciogonzalez, paulasenciogonzalez, amy32080, petersbar, Aaron Stokes, amboo who?, Damian Gadal, U.S. Fish and Wildlife Service - Midwest Region, SharonaGott, Udo Schröter, paulasenciogonzalez, Joybot, zeevveez, ianmunroe, freeqstyler, quinn.anya, Ivy Nichols, Groman123, UnknownNet Photography, torbakhopper, "Caveman Chuck" Coker, CarbonNYC [in SF!], dgoomany, Lion Multimedia Production U.S.A., oldandsolo, dbeck03