The passage says nothing about blood.
Not one word.
Read it for yourself: "so will the many nations exclaim about him, and kings will shut their mouths (in amazement) for they will see that which had never been told to them, and will perceive things they had never heard."
Y'shayahu / Isaiah 52:15..
There is not one word about blood.
And no human can be sacrificed to make atonement for anyone.
Human sacrifices are forbidden.
Human blood cannot atone at all! "'Only of the blood of your own lives will I demand an account. I will demand [such] an account from the hand of every wild beast. From the hand of man - [even] from the hand of a man's own brother - I will demand an account of [every] human life. He who spills human blood shall have his own blood spilled by man, for G-d made man with His own image."
B'reshit / Genesis 9:5-6
.
G-d does not even WANT sacrifices (including blood). He only gave us that method of atonement for minor individual sins (and some very specific ones) because humans were used to sacrifices based on earlier religions. Read
Micah, chapter 6
:
With what shall I come before the Lord, bow before the Most High G-d? Shall I come before Him with burnt offerings, with yearling calves? Will the L-rd be pleased with thousands of rams, with myriad streams of oil? Shall I give my firstborn for my transgression, the fruit of my body for the sin of my soul? He has told you, O man, what is good, and what the L-rd demands of you; but to do justice, to love loving-kindness, and to walk discreetly with your G-d. The voice of the L-rd calls out to the city, and the wisdom of the Torah, the one who sees Your name; hearken to the staff and Who appointed it."
The whole idea of Christianity's dying god "for their sins" is an insult to Him. Read
T'hillim / Psalm 106
:
They worshiped their idols, which became a snare for them. They slaughtered their sons and daughters to the demons. They shed innocent blood, the blood of their sons and daughters whom they slaughtered to the idols of Canaan, and the land became polluted with the blood. And they became unclean through their deeds, and they went astray with their acts. And the L-rd's wrath was kindled against His people and He detested His inheritance.:
The Torah also tells us that the
חַטָאת קָרבָּן
(
sin sacrifice
) only atoned for mistakes (a "missing of the mark" -- you tried to do the right thing and "missed." Intentional sins could be forgiven with acts of charity and repenting -- but not with blood (sin) sacrifices). The only other type of blood sacrifice which atoned for wrongdoing was the
אָשָׁם
/ asham (guilt / trespass) sacrifice.
The חַטָּאת / cḥattat (accidental sin sacrifice) and אָשָׁם / asham sacrifices were PRIVATE offerings brought by INDIVIDUALS, not "atonement" offerings on behalf of the entire nation.

Also, no individual sacrifice could be brought for someone else or in advance. The type of offering was specified (female goat or lamb being the most common, but sometimes a bull, birds or flour) -- only domesticated (not wild) kosher animals were fit for sacrifice. Human sacrifices (Jesus anyone?) are totally forbidden by the Torah. Read Vayikra / Leviticus chapter 5 to learn about the
אָשָׁם / asham (guilt / tresspass) qorbanot (sacrifices) and the very few things they covered:
Read Vayikra / Leviticus chapter 5 to learn about the
אָשָׁם / asham (guilt / tresspass) qorbanot (sacrifices) and the very few things they covered:
Vayikra / Leviticus 5:1 If he is bound by an oath [to give evidence in court], where he was a witness who saw or knew [something], and he does not testify
Vayikra / Leviticus 5:2 The same is true] if a person touches anything ritually unclean, whether it is any dead non-kosher animal, wild or domestic, or any dead unclean creeping animal, and then commits a violation while forgetting that he was unclean.
Vayikra / Leviticus 5:3 if he comes in contact with any ritual uncleanliness stemming from a human being, which renders him unclean, and then forgets about it,
Vayikra / Leviticus 5:4 if a person makes a verbal oath to do good or bad, no matter what is expressed in the oath, and then forgets about it.
The
אָשָׁם / asham (guilt / tresspass) qorbanot
also atoned for stealing things from the altar.
You also brought an
אָשָׁם / asham
if you weren't sure if you'd sinned -- or what sin you might have committed. If you weren't sure you'd sinnd you'd bring an asham, instead of a
חַטָּאת / cḥattat (accidental sins)
. This is because a
חַטָּאת / cḥattat (accidental sins)
means an admission of the sin, and you'd be punished for it. If a person brought an asham (because they weren't sure they'd sinned) and later discovered that he had in fact committed the sin, he would have to bring a chatat at that time.
Those are IT as far as blood sacrifices for individual sins -- and the blood was of kosher domestic animals including goats, sheep, bulls and some birds. If you were too poor flour (notice no blood) was a substitute.
Blood is not the sole means of atonement. There is atonement through repentance (Shmuel II / II Samuel 12:13-14, Yonah / Jonah 3:10, Vayikra / Leviticus 26:40-42, Yechezkel / Ezekiel 18:21-32, 33:11-16), kindness (Mishlei / Proverbs; 16:6, Daniel 4:24), prayer (Hoshea / Hosea 14:2-3, Melachim I / I Kings 8:46-50, Daniel 9:19), removal of idolatry (Yeshayahu / Isaiah. 27:9), punishment (Yeshayahu / Isaiah 40:1, Eichah / Lam. 4:22), death (Is. 22:14), flour offerings (Vayikra / Leviticus 5:11-13), money (Sh'mot / Exodus. 30:15), jewelry (Bamidbar / Numbers 31:50), and incense (Bamidbar / Numbers 17:11-12).


The Book of Eichah / Lamentations mourns the destruction of the Temple without once mentioning the loss of atonement and the threat of eternal damnation.


T'nach teaches through stories, not just law. There is not one story of how a bible hero became right with G-d through a blood sacrifice. If blood sacrifices were necessary, or even central, surely there would be at least one hero who became right with G-d through a blood sacrifice.


The Prophets consistently down play blood sacrifice and play up repentance. This is not to deny that G-d commands blood sacrifices or that sacrifices will return with the Third Temple. But is blood THE foundation of G-d's favor as the Christian bible insists? The T'nach (bible) makes it is clear that repentance ranks higher than blood sacrifice for the Prophets EVEN WHEN BOTH ARE COMMANDED.
Even in bringing a sacrifice there were many things that added up in the atonement process. Sacrifice without obedience was useless. Obedience without sacrifice when sacrifice was required and possible, was useless. Obedience without sacrifice when sacrifice was never required or when sacrifice wasn't possible - was and is sufficient in and of itself, since it's all that G-d requires when sacrifices cannot be offered (see Hoshea / Hosea 14:2-3, Yechezkel / Ezekiel 18/33).
There were both communal sacrifices for the entire nation of Israel and individual sacrifices for personal wrongdoings. The Christian bible ignores the fact that the worse individual sins could not be atoned for with blood sacrifice. Only the חַטָּאת chatat (a mistake, a "missing of the mark" -- you tried to do good but missed) and the אָשָׁם asham (guilt / tresspass sacrifice) could be brought as a sacrifice for sins / guilt. The asham was for:
unintentionally taking and using something from the holy Temple. The person must return the items, add 1/5th in restitution and bring an asham;

asham taluy is for when you aren't sure if you sinned or not, so just to be sure you bring an asham taluy. If later you discover that you did commit a cheit (accidental sin) you bring a chatat (sin offer);

asham g'zelot if you lied under oath defrauding someone of his things or money. In this case again you have to return the stolen things and add 1/5th to it as well as bring the asham g'zelot.
More serious wrongdoings could NOT be atoned for with a blood sacrifice -- totally refuting Hebrews 9:22 which says that "nearly everything" needed a blood sacrifice for atonement.
Wrongdoings which could not be resolved with a blood sacrifice include the עוון avon (iniquity) or the פֶּֽשַׁע pĕsha (transgression, willful rebellion against G-d).
עוון Avon (translated by Christians as iniquity) is an impulsive act of lust or uncontrollable urges (could not be atoned for with a sacrifice). An avon (unless it falls under the asham talu or asham g'zelot) cannot be rectified with a qorban, and neither can a pesha. Repentance and turning to G-d to seek forgiveness for sins against G-d and seeking forgiveness to any person that might have been harmed from that person are the methods of atonement;
פֶּֽשַׁע pĕsha' is usually translated by Christians as "transgression." It means to willfully go against G-d. It means "rebellion" (could not be atoned for with a sacrifice) -- but other things in this life do atone for them. 1 Kings 8:46-50 include chatat, avon, rasha (wicked or evil) and pesha are atoned for by prayer.
Yechezkel / Ezekiel 18:21-32 speaks of sin, iniquity and willful rebellion against G-d all being forgiven through repentance. chatat (18:21), pesha (18:22), chatat (18:24), pesha (18:28), pesha and avon (18:30) are all atoned through repentance."By loving kindness and truth iniquity is atoned for..." (Proverbs 16:6).
"If you return to G-d you will be restored; if you remove unrighteousness far from your tent...then you will delight in G-d..." (Iyov / Job 22:23-27).
This whole fixation on blood, blood, blood by missionaries is not supported by the Jewish bible. The missionaries take the statement that blood can atone for SOME sins and somehow morph it into "you need blood for sins to be forgiven." This is akin to eating a slice of pizza because you are hungry and then insisting that the only type of food that exists in the world is pizza. How crazy is that?
The idea that you need blood to atone for your sins is part of Christianity's pagan roots. It is NOT Judaism. It is NOT Torah for all that missionaries keeps trying to force fit the angry evil pagan god who delights in blood onto the Jewish G-d.
The prophet Amos wrote
"

Did you offer Me sacrifices and meal-offerings in the desert forty years, O house of Israel?

"
Amos 5:25.
Yet Moses, Aaron, Miriam -- they were loved by G-d. Contrary to the Christian bible they did not need blood for their sins to be forgiven.
"Son of man, if a land sins against Me by trespassing grievously, I shall stretch forth My hand upon it and break its staff of bread, and I shall send famine upon it and cut off from it [both] man and beast.
14.
Now should these three men be in its midst-[namely] Noah, Daniel, and Job-they would save themselves with their righteousness, says the L-rd G-d."
Yechezkel /
Ezekiel 14:
13.
Daniel was righteous without a Temple or sacrifices. He lived in exile and could not bring sacrifices.
Yet the T'nach (bible) tells us that Daniel saved himself with his righteousness.
No Jesus.

No blood.

No sacrifices.
Just righteousness.
This mistake that atonement of sin requires a blood sacrifice comes from a mis-reading of Vayikra / Leviticus 17 where Jews are forbidden from EATING blood and told its only purpose is on the altar or to be thrown away into the dirt. Read the entire chapter of Leviticus and the order to not eat blood is repeated time and time again (again, the exact opposite of the Christian bible telling Jesus' followers to drink his blood, even symbolically).
Vayikra / Leviticus 3:17
This is a lasting ordinance for the generations to come, wherever you live: You must not eat any fat or any blood.

Vayikra / Leviticus 7:26
And wherever you live, you must not eat the blood of any bird or animal.

Vayikra / Leviticus 7:27
If anyone eats blood, that person must be cut off from his people.' "

Vayikra / Leviticus 17:10-11
If any person, whether of the family of Israel or a proselyte who joins them, eats any blood, I will direct My anger against the person who eats blood and cut him off [spiritually] from among his people. This is because the life-force of the flesh is in the blood; and I therefore gave it to you to be [placed] on the altar to atone for your lives. It is the blood that atones for a life,

Vayikra / Leviticus 17:12
Therefore I say to the Israelites, "None of you may eat blood, nor may an alien living among you eat blood."

Vayikra / Leviticus 17:13
Any Israelite or any alien living among you who hunts any animal or bird that may be eaten must drain out the blood and cover it with earth,

Vayikra / Leviticus 17:14
because the life of every creature is its blood. That is why I have said to the Israelites, "You must not eat the blood of any creature, because the life of every creature is its blood; anyone who eats it must be cut off."
So the Christian bible says you need blood and there is no atonement without blood -- but Torah and G-d disagrees.
The biggest mistake in the Christian bible is thinking G-d is a pagan god that needs blood (e.g. is "blood thirsty"). G-d needs nothing and He is loving, not cruel.
קָרְבָּן
/ Qorban aka "sacrifice" (and prayer for that matter) is for US, not for G-d. G-d needs nothing.
Humans began giving gifts to G-d as early as B'reshit / Genesis chapter 4 when Cain and Abel bring sacrifices to G-d. Very few sacrifices had to do with sin -- most were a way to connect closer to Him by turning our focus away from the mundane to the holy.
The false idea that only blood atones gives the excuse Christians need to explain how their all powerful man-god (Jesus) could be killed. Not only does it explain that he could be killed, but it explains that Jesus HAD to be killed to be the "perfect" sacrifice.
This is pagan nonsense, the opposite of what the Torah teaches us.
You do not delight in sacrifice

,
or I would bring it; you do not take pleasure in burnt offerings. The sacrifices of G-d are a broken spirit; a broken and contrite heart, O G-d, you will not despise. [T'hillim / Psalm 51:16-17]
To do what is right and just is more acceptable to the Eternal than sacrifice. [Mishlei / Proverbs 21:3]
Sacrifice and offering you did not desire, but my ears you have pierced; burnt offerings and sin offerings you did not require. [T'hillim / Psalm 40:6]
He who conceals his sins does not prosper, but whoever confesses and renounces them finds mercy. [Mishlei / Proverbs 28:13]
If my people, who are called by my name, will humble themselves and pray and seek my face and turn from their wicked ways, then will I hear from heaven and will forgive their sin and will heal their land. [
Divrei Hayamim II 7:14 / 2 Chronicles 7:14]
But if from there you seek the Eternal your G-d, you will find him if you look for him with all your heart and with all your soul. [D'varim / Deuteronomy 4:29]
He prays to G-d and finds favor with him, he sees G-d's face and shouts for joy; he is restored by G-d to his righteous state. [Iyov / Job 33:26]
Turn from evil and do good; seek peace and pursue it. [T'hillim / Psalm 34:14]
Take words with you and return to the Eternal. Say to him: "Forgive all our sins and receive us graciously, that we may
we will pay oxen [with] our lips." [Hoshea 14:2 / Hosea 14:2]
Through love and faithfulness sin is atoned for; through the fear of the Eternal a man avoids evil. [Mishlei / Proverbs 16:6]
For I desire mercy, not sacrifice, and acknowledgment of G-d rather than burnt offerings. [Hoshea / Hosea 6:6]
With what shall I come before the Eternal and bow down before the exalted G-d? Shall I come before him with burnt offerings, with calves a year old? Will the Eternal be pleased with thousands of rams, with ten thousand rivers of oil? Shall I offer my firstborn for my transgression, the fruit of my body for the sin of my soul? He has showed you, O man, what is good. And what does the Eternal require of you? Only to do Justice, and to love Mercy and to walk humbly with your G-d. [Micah 6:6-8]
The key to atoning for our sins is sincere repentance and trying our best not to repeat the mistake, willful disobedience, etc.
Isaiah puts it very well in the very first chapter of the book of Isaiah. Isaiah tells us that G-d is sick and tired of empty, insincere prayers and the endless parade of "sacrifices" offered by people just "going through the motions" -- sinners who have not really repented, but who insincerely offer sacrifices or even prayers, but without true repentance in their hearts--
"What use to Me is the huge number of your sacrifices?" says Hashem; "I am fed up with olah-offerings (burnt / elevation offers) of rams and the offals of fattened calves, and the blood of oxen, lambs and goats does not give Me any pleasure. When you come to appear before Me—who asked this of you, to come trampling through My courtyards? Do not bring your meaningless mincḥah-offerings (A mincha is a gift to G-d, not a sin or atonement sacrifice. It is not life, it is just flour and oil. It signifies food and sustenance, or the fruits of a person's labor, but it is not intrinsically powerful) any more—I find it a disgusting stench... Rosh Ḥodesh (the new month), Shabbat (Sabbath), even the Festival assemblies—I cannot tolerate crookedness mixed with service.

And when you spread out your hands, I will hide My eyes from you, even when you pray at length, I do not hear; your hands are full of blood.

Wash, cleanse yourselves, remove the evil of your deeds from before My eyes, cease to do evil.

Learn to do good, seek justice, strengthen the robbed, perform justice for the orphan, plead the case of the widow.

"Come, please, let's discuss this rationally," HaShem says; "even if your sins are like bright crimson, I will bleach them as white as snow—even if they are as red as crimson dye I will make them [as white as] wool!"
(
Y'shayahu
/ Isaiah 1:11-18).
Christians tend to think of קָרְבָּן - qorban (sacrifices) in terms of sin. In reality sin and atoning for sin has very very little to do with sacrifices. Start reading the Jewish bible about sin, repentance and atonement for what IS there and you will see for yourself that what I've told you is true. Most qorban is given as an offer to G-d (it actually means drawing nearer to G-d), and has nothing to do with sin or atoning for sin. There is nothing magical in blood. There is nothing magical in incense or flour either. Human sacrifices are forbidden (so Jesus could never have been a "sacrifice").
Prayer, repentance -- all these things have always been available to us. Keep in mind that after the Exodus and prior to Sinai there were NO sacrifices yet G-d forgave the sins of the Israelites many, many times during that period. G-d also forgave our sins during the Babylonian exile. Likewise there were no sacrifices in Egypt prior to the paschal lamb (although Moses asks to bring them).
So, no, blood is not necessary for the remission of sins. Sacrifices, when they were brought had very detailed rules around different forms of sacrifices -- and if the offer was an animal it had to be a kosher, domestic animal without blemish. Human sacrifices were forbidden. Jesus' death was not and could not have been an atoning sacrifice. In D'varim / Deuteronomy 12:30-31, G-d calls human sacrifice something that He hates, and an abomination to Him,
Link
.
Here is the Artscroll Stone Edition translation along with their footnotes at the bottom of each response to aid in your understanding of the passage.
Isaiah 52:13 Behold, My servant will succeed; he will be exalted and become high and exceedingly lofty.
14 Just as multitudes were astonished over you (saying) "His appearance is too marred to be a man's, and his visage to be human,
15 so will the many nations exclaim about him, and kings will shut their mouths (in amazement) for they will see that which had never been told to them, and will perceive things they had never heard.
53:1 Who would believe what we have heard! For whom has the arm of HaShem been revealed?
2 Formerly he grew like a sapling or like the root from arid ground; he had neither form nor grandeur; we saw him, but without such visage that we could desire him.
3 He was despised and isolated from men, a man of pains and accustomed to illness. As one from whom we would hide our faces; he was despise and we had no regard for him.
4 But in truth it was our ills that he bore, and our pains that he carried -- but we had regarded him diseased, stricken by G-d and afflicted!
5 He was pained because of our rebellious sins and oppressed through our iniquities; the chastisement upon him was for our benefit, and through his wounds we were healed.
6 We have all strayed like sheep each of us turning his own way and HaShem inflicted upon him the iniquity of us all.
7 He was persecuted and afflicted but did not open his mouth; like a sheep being led to the slaughter or a ewe that is silent before her shearers, he did not open his mouth.
8 Now that he has been released from captivity and judgment who could have imagined such a generation? For he had been removed from the land of the living, an affliction upon them that was my people's sin.
9 He submitted himself to his grave like wicked men; and the wealthy (submitted) to his executions for committing no crime and with no deceit in his mouth.
10 HaShem desired to oppress him and He afflicted him; if his soul would acknowledge guilt he would see offspring and live long days and the desire or HaShem would succeed in his hand.
11. He would see (the purpose) and be satisfied with his soul's distress. With his knowledge My servant will vindicate the Righteous One to multitudes; it is their iniquities that he will carry.
12. Therefore, I will assign him a portion from the multitudes and he will divide the mighty as spoils -- in return for having poured out his soul for death and being counted among the wicked, for he bore the sin of the multitudes, and prayed for the wicked.
Footnotes:
Isaiah 52:13 i.e. G-d's servant the people of Israel (Rashi)
52:15 Just as Israel had once been astonishingly degraded, so it will astonish the nations by its exaltedness when the time of redemption arrives.
53:1-3 this is the prophecy foretelling what the nations and their kings will exclaim when they witness Israel's rejuvenation. The nations will contrast their former scornful attitude toward the Jews (vv. 1-3) with their new realization of Israel's grandeur (vv 4-7).
53:5 we brought suffering upon Israel for our own selfish purposes; it was not, as we had claimed, that G-d was punishing Israel for its own evil behavior.
53:6 We sinned by inflicting punishment upon Israel. Such oppression is often described as "Hashem's punishment" (see 10:5, Habakkuk 1:12), for He decreed that it should happen (Abarbanel).
53:8 When Israel's exile is finally ended the nations will marvel that such a generation could have survived the expulsion from "the land of the living, i.e. Israel, that the nations had sinfully inflicted upon it.
53:9 Ordinary Jews chose to die like common criminals, rather than renounce their faith; and wealthy Jews were killed for no reason other than to enable their wicked conquerors to confiscate their riches (Radak).
53:10 That is, Israel. G-d replies to the nations that Israel's suffering was a punishment for its own sins; and when the people realize this and repent, they will be redeemed and rewarded.
53:11 Israel will teach the nations of G-d's righteousness.
---
Powered by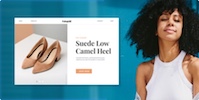 Create your own unique website with customizable templates.
Photos used under Creative Commons from dionhinchcliffe, paulasenciogonzalez, paulasenciogonzalez, amy32080, petersbar, Aaron Stokes, amboo who?, Damian Gadal, U.S. Fish and Wildlife Service - Midwest Region, SharonaGott, Udo Schröter, paulasenciogonzalez, Joybot, zeevveez, ianmunroe, freeqstyler, quinn.anya, Ivy Nichols, Groman123, UnknownNet Photography, torbakhopper, "Caveman Chuck" Coker, CarbonNYC [in SF!], dgoomany, Lion Multimedia Production U.S.A., oldandsolo, dbeck03