There is not one word in
Y'shayahu / Isaiah 53:4
that the servant will have a healing ministry.
The servant is described as suffering from long and painful illness.
A description which does not fit Jesus.
Ergo the list maker has reversed Isaiah completely -- as if it speaks of one who heals the sick when in reality it is speaking of one who has been perceived as despised, subhuman and sickly (think lepers who were isolated from others in a quarantine).
Only by reversing the prophet's words can this passage be twisted, like a pretzel, to seem to fit Jesus.
Re-read the previous verse: the non-Jewish nations proclaim that they had thought that the servant "was despised and isolated from men, a man of pains and accustomed to illness. As one from whom we would hide our faces; he was despised and we had no regard for him"
Context:
The gentile nations remark that the servant was despised, isolated -- as if he was a leper quarantined from society due to his lengthy and painful illness
Yet, when the nations realize the despised one is actually loved by G-d and His servant they realize with shock that the servant's pains were caused by THEM. "But in truth it was our ills that he bore, and our pains that he carried -- but we had regarded him diseased, stricken by G-d and afflicted!" Y'shayahu / Isaiah 53:4.
The servant does not have a healing ministry.
The servant bore the pains and lengthy illness that rightfully belonged to those who mistreated him.
Is Jesus ever described as having suffered long term illness (
חֹ֑לִי)
? That is the meaning of the Hebrew, yet most Christian versions mistranslate the word for "constant pain" as "sorrows" and the word for "sickness" as "grief." This results in mistranslating the verse as "
a man of sorrows, and acquainted with grief" (KJV).
In reality this passage is saying the servant was rejected, in constant pain and accustomed to being sick constantly -- none of this "fits" Jesus of the Christian bible who is robustly healthy, traveling the countryside, right up until his death.
The T'nach (bible) does describe the Jewish people as long suffering, as if from illness:
Y'shayahu / Isaiah 49:3 - 7
. "And He said to me (Isaiah), "You are My servant, Israel, about whom I will boast. . . This is what HaShem says- the Redeemer and Holy One of Israel- to him who was despised and abhorred by the nations, to the servant of rulers: "Kings will see you and rise up, princes will see and bow down, because of HaShem , who is faithful, the Holy One of Israel, who has chosen you."
Note one particular phrase in chapter 49 of Isaiah and contrast it with Isaiah 53:
Y'shayahu / Isaiah 49:7
"to him (my servant Israel) who was despised and abhorred by the nations"
Y'shayahu / Isaiah 53:3
"
Despised and rejected by men.
"
and from
Y'rmiyahu / Jeremiah 30:10, 17 "
And you, fear not, My servant Jacob, says the L-rd, and do not be dismayed, O Israel. . . For I will bring healing to you, and of your wounds I will heal you, says the L-rd, for they called you an outcast, that is Zion whom no one seeks out."

G-d will heal the Jewish people who have long suffered and been outcasts. . .
---
Powered by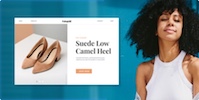 Create your own unique website with customizable templates.
Photos used under Creative Commons from dionhinchcliffe, paulasenciogonzalez, paulasenciogonzalez, amy32080, petersbar, Aaron Stokes, amboo who?, Damian Gadal, U.S. Fish and Wildlife Service - Midwest Region, SharonaGott, Udo Schröter, paulasenciogonzalez, Joybot, zeevveez, ianmunroe, freeqstyler, quinn.anya, Ivy Nichols, Groman123, UnknownNet Photography, torbakhopper, "Caveman Chuck" Coker, CarbonNYC [in SF!], dgoomany, Lion Multimedia Production U.S.A., oldandsolo, dbeck03