Sh'mot / Exodus 15:2
is not a prediction, let alone a messianic prediction. All of chapter 15 is a song sung to thank G-d for escaping from Egypt and surviving the Red Sea crossing. The song begins
"Moses and the Israelites then sang this song to G-d. It went: I will sing to G-d for His great victory, Horse and rider He threw in the sea. 15:2 My strength and song is G-d And this is my deliverance; This is my G-d, I will enshrine Him My father's G-d, I will exalt Him."
Sh'mot / Exodus 15:1-2
.
This is not a prophecy at all, let alone a messianic prophecy.
What horse and rider did Jesus throw into the sea?
The Israelites and Moses sang this song – when was Jesus any of their "father's G-d"? Jesus was unknown to them and this song was sung about 1500 years before Jesus was supposedly born.
The song goes on to speak of
"Pharaoh's chariots and army"
(
line 4
).
What does that have to do with Stephen's speech to the Sanhedrin (Acts, chapter 7)? Not a darn thing!
Stephen basically gives a (poor) synopsis of Jewish history starting with Abraham and moving forward. He gets a lot of "facts" wrong for a supposed person under the "holy spirit." Start with Acts 7:4 he says that Abraham left Haran "after his father died." Wrong.
B'reshit / Genesis 11:26,32
and
12:4
say that Abraham left Haran at age 75, when his father was still alive. Do the math. When Abraham was 75 his father Terah was 145. Terah lived for 205 years – so it would be 60 more years before he died.
Acts 7:14 is also a mistake. Stephen says that 75 of Joseph's relatives went to Egypt, but
B'reshit / Genesis 46:27
says there were 70).
Sh'mot / Exodus 1:5
repeats 70 as does
D'varim / Deuteronomy 10:22
.
In Acts 7:16--Stephen says that Jacob was buried in Shechem, and that the tomb was purchased by Abraham from Emmor. Again, incorrect. Jacob is buried in the Cave of Machpelah in Hebron (not Shechem) – see
B'reshit / Genesis 23
and confirmed in
B'reshit / Genesis 50:13
"
His sons carried him to Canaan, and they buried him in the cave of Makhpelah Field, bordering Mamre. [This is] the field that Abraham bought for burial property from Ephron the Hittite."
This is a bible for people to follow? A work that can't get its basic facts "straight" with the Torah it claims to fulfill and be based upon?
Stephen ends by condemning all Jews. He says
"Which of the prophets did your fathers not persecute?"
Acts 7:52.
Um, most of them! The Jews did not persecute
ANY
of the prophets."
The Jews didn't kill any of the prophets. We do have an instance (in Divrei Hayamim II / 2 Chronicles 24:22) where the king killed a minor prophet --
Zechariah the son of
Y'hoyada /

Jehoiada the priest. This is not the famous prophet Zechariah, but a priest who lived 300 years earlier than that prophet. Note that it was not the "people" who killed this prophet -- it was

King Yo'ash (one man) – not "your fathers" (aka the Jewish people) as Stephen rants. The Talmud in Y'vamot 49b and
Sanhedrin 103b accuses King Menashe of killing the prophet Y'shayahu / Isaiah, but again this was just one prophet and just one killer (not all the Jews as Stephen states) - and even though this is mentioned in the Talmud, it may be a story (Midrash Aggadah), not the literal truth (the Talmud often uses stories to make a moral point).
Stephen's hate filled speech is a preface to the "stoning of Stephen" – which is an impossibility. Since the supposed prophecy is based on lines 56 and 57 let's quote them:
"Look," he said, "I see heaven open and the Son of Man standing at the right hand of G-d." At this they covered their ears and, yelling at the top of their voices, they all rushed at him. . ."
What, pray tell does that have to do with Moses' song of praise to G-d?
Nothing. Again we have a quote which is obviously NOT a prophecy and it also does not link to the supposed "prophecy" it is fulfilling in the Torah.
Not to mention that this is completely unhistorical and never could have happened (the next scene being Stephen being chased by the Sanhedrin and stoned to death by them).
In a previous post I mentioned that a death penalty could only be handed down in Jewish Law by a Minor Sanhedrin consisting of 23 Judges, sitting in the
לִשְׁכַּת הַגָּזִית
lishkat hagazit
("Chamber of Hewn Stone"). This chamber was in the Temple and was destroyed around 30 CE – meaning that neither Jesus nor Stephen could possibly have been condemned to death by the Sanhedrin.
Not to mention that according to Josephus (
Antiquities of the Jews 17:13
) around the year 6 CE, Herod Archelaus, was dethroned and banished to Vienna. He was replaced, not by a Jewish king, but by a Roman Procurator named Caponius. The legal power of the Sanhedrin was then immediately restricted. When Archelaus was banished the Sanhedrin lost the ability to try death penalty cases -- that power was given to the puppet Roman procurator. See Josephus,
Wars of the Jews, Book 2, chapter 8
, quote
"Judea was reduced into a province, and Caponius, one of the Equestrian order of the Romans, was sent as a procurator, having the power of life and death put into his hands by Caesar!"
Stephen was supposedly killed in 34 CE – and the story as told in Acts 7 is impossible. The Jews did not have the power to pass a death penalty – by the Romans (per Josephus) or Jewish law (no Chamber of Hewn Stone).
Also, Acts mentions that the people chased Stephen out of town and stoned him to death. Although "stoning" was a form of Jewish death penalty – it wasn't the "pelting rocks at people" image most people envision.
סְקִילָה
/
s'kilah / stoning
is described in the Mishna,
Sanhedrin 6:4
.
"
The stoning area's height was that of two men. One of the witnesses pushes him on his loins. If he is turned on his heart, they turn him [over,] on his loins. If he dies from this, [the court] has discharged [its obligation]. If not, the second [witness] picks up the stone and puts it on his heart. If he dies from this, [the court] has discharged [its obligation]. If not, he is pelted with stones by all of Israel, as it says, (
Deuteronomy 17:7
) "The hand of the witnesses shall be first upon him to put him to death, and afterward the hand of all the people."
In plain English – a man is thrown into a pit. The fall may kill him. If it does not he is turned over so that his chest is facing "up" and a heavy rock is placed on his chest to kill him quickly (either by the weight of it crushing him or suffocating him). The idea of throwing rocks at someone so they die a painful death is NOT part of the process – thus the way Acts describes it is incorrect.
Acts 7 is totally unreliable – from getting basic biblical facts wrong to the Sanhedrin condemning Stephen to death when they had no such authority to the description of the manner of his death seems to have been written to make the Jews look bad – none of it is historically accurate.
And as for "prophecy" #25 – "His exaltation predicted as Jesus" – there is no such prediction anywhere in the T'nach (Jewish bible). Sh'mot / Exodus 15 is a song of praise to G-d for freeing the Jews from slavery and allowing them to cross the Red Sea and escape the Egyptians. Acts 7:55-56 has nothing to do with predicting Jesus' exaltation (Jesus was already dead – as Stephen was supposedly killed in 34 CE).
All these so called prophecies, so far 25 of them, and not one even close yet!
---
Powered by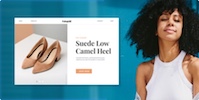 Create your own unique website with customizable templates.
Photos used under Creative Commons from dionhinchcliffe, paulasenciogonzalez, paulasenciogonzalez, amy32080, petersbar, Aaron Stokes, amboo who?, Damian Gadal, U.S. Fish and Wildlife Service - Midwest Region, SharonaGott, Udo Schröter, paulasenciogonzalez, Joybot, zeevveez, ianmunroe, freeqstyler, quinn.anya, Ivy Nichols, Groman123, UnknownNet Photography, torbakhopper, "Caveman Chuck" Coker, CarbonNYC [in SF!], dgoomany, Lion Multimedia Production U.S.A., oldandsolo, dbeck03