​John 6:14 says
"After the people saw the sign Jesus performed, they began to say, "Surely this is the Prophet who is to come into the world."
Well, this is a problem from the start. Prophets are not known by "signs" or "magic" or even miracles. Jesus could have performed miracles from here until doomsday and still not have been a prophet.
Read Deuteronomy:
"If there should stand up in your midst a prophet or a dreamer of a dream, and he will produce to you a sign or a wonder, and the sign or the wonder comes about, of which he spoke to you, saying "Let us follow gods of others that you did not know (at Sinai) and we shall worship them do not hearken to the words of that prophet or to that dreamer of a dream, for HASHEM, your G-d, is testing you to know whether you love HASHEM, your G-d with all your heart and with all your soul. HASHEM, your G-d, shall you follow and Him shall you fear; His commandments shall you observe and to His voice shall you hearken; Him shall you serve and to Him
shall you cleave.
And that prophet and that dreamer of a dream shall be put to death, for he had spoken perversion against HASHEM, your G-d Who takes you out of the land of Egypt, and Who redeems you from the house of slavery to make you stray from the path on which HASHEM, you G-d, has commanded you to go; and you shall destroy the evil from your midst."
(Artscroll)
D'varim / Deuteronomy 13:2-6
.
Got that?
Just because someone can perform "signs" do not follow them. After all, the Pharaoh's magicians were able to duplicate many of Moses' miracles. Signs, magic and even miracles are not proof that a person is a true prophet, let alone a messiah or a "god."
If someone adds to or subtracts from the Torah -- changing any of its lessons and mitzvot -- they are a false prophet.
The word for prophet in Hebrew is Christians use the term to mean "predicting the future." This is not the meaning of the Hebrew. The Hebrew word for prophecy is נְבוּאָה / navua (a feminine noun). A נָבִיא / navi (prophet) had direct communication with G-d (through dreams and / or visions with the exception of Moses who spoke directly with G-d), and who relayed G-d's message to his or her own generation.
The way a John 6 uses the term "prophet" or "prophecy" would be a רֹאֶה Ro'eh ("Seer") not a נָבִיא / Navi ("Prophet").
The T'nach itself gives us a stern warning against listening to soothsayers and diviners.
Vayikra / Leviticus 19:26-31
"you shall not indulge in sorcery, and you shall not believe in lucky times. . . You shall not turn to the mediums, nor shall you seek after the wizards, [and thereby] be defiled by them; I am the L-rd your G-d."
This creates problems for Christianity. The Christian bible is full of stories of Jesus talking to the dead, demons, the "devil", etc. are all forbidden. (
D'varim / Deuteronomy 18:11
and
19:31
).
We are warned not to follow false prophets – including those who show us miracles. Miracles do not "prove" a prophet (let alone a messiah).
By the time of Jesus (and later Mohamad) prophecy had been gone for hundreds of years. As Israel was destroyed and holiness declined (with the encroachment of Hellenism) prophecy became more and more sporadic. The last prophets realized that it was declining and that we were entering a period when there would be no more prophecy for a long time. Therefore Ezra, a prophet, called a Sanhedrin which came to be known as the Men of the Great Assembly. There were 120 members rather than 70. They codified the T'nach and Siddur (prayer book) and prepared the Jews for the move from the era of Prophecy to the era of Knowledge . . .the era we are still in today. The T'nach tells us of the end of prophecy. We have not seen our signs; there is no longer a prophet, and no one with us knows how long. (
T'hillim / Psalms 74:9
).
Thus we know for certain that Jesus was not a prophet. Prophecy was long gone by the time Jesus supposedly lived (2000 years ago). There is additional proof within the Christian bible itself that Jesus was not a prophet (or rather that he was a false prophet) besides the fact that he lived after the age of prophecy. For proof of Jesus lack of prophecy we return to
D'varim / Deuteronomy 18:15
which John 6 references as being a prophecy fulfilled by Jesus.
If it is not speaking of Jesus, whom is it speaking about? Muslims state it is Mohamad – but it is not Mohamad either.
D'varim / Deuteronomy 18:15
states that the prophets will be "from among your brethren" and Mohamad was not a Jew.
D'varim / Deuteronomy 18:15
is speaking of multiple prophets who will follow Moses – not one specific prophet. The word נָבִיא / navi ("a prophet" or "prophets") is an implied plural. In Hebrew the plural form of a noun is only used when an explicit number is present (less than 20). For example, the Torah does not say "for 40 days and for 40 nights" as it is translated into English. A literal translation would be "forty day and forty night", because יוֹם yom and לַֽיְלָה laylah (used in the Hebrew) are both singular, not plural – but the plural is implied.
Thus
D'varim / Deuteronomy 18:15
can be translated as singular or plural -- "[From time to time] He/I will set up a prophet for you/them" or "He/I will set up prophets for you/them."
We know that Jesus was not a prophet spoken of in
D'varim / Deuteronomy 18:15
thanks to line 22 of the same passage which says "If the prophet predicts something in G-d's name, and the prediction does not materialize or come true, then the message was not spoken by G-d. That prophet has spoken deceitfully, and you must not fear him."
D'varim / Deuteronomy 18:22
.
According to the Christian bible, Jesus "prophesied" the following: Matthew 16:28 (NIV):
"Truly I tell you, some who are standing here will not taste death before they see the Son of Man coming in his kingdom."
The generation that Jesus addressed died 20 centuries ago, ergo this was a false prediction.
Jesus also predicted the time he will spend in the tomb (the "Sign of Jonah"). Matthew 12:40 (NIV)
"For as Jonah was three days and three nights in the belly of a huge fish, so the Son of Man will be three days and three nights in the heart of the earth."
According to the Gospel of Luke, Jesus died on Friday afternoon and "rose" on Sunday before dawn – a total of some 36 hours. The Gospel of Matthew says that Jesus remained in the tomb from Friday afternoon until Saturday evening at nightfall - a total of some 26 hours (Matthew 28:1). Neither equal three days.
Conclusion: If Jesus was a prophet at all, he was a false one. He lived long after the end of prophecy. He fails the test of
D'varim / Deuteronomy 18:22
(false predictions). Jesus also failed the test of
D'varim / Deuteronomy 13:2-6
which tells us that even an acknowledged prophet is automatically proven false if he (or she) advocates any form of idolatry (such as being prayed to or through, aka "in the name of Jesus"), or if he changes any of the 613 mitzvot in the Torah (which Jesus advocated – review Jesus' teachings about divorce and compare it to the Torah. By changing this mitzvah Jesus proves himself to be a false prophet).
​
D'varim / Deuteronomy 18
is prophetic, but it is not a messianic prophecy. The messiah will be a prophet (prophecy will return in the messianic age), but this particular passage is not speaking of the messiah. Jesus does not meet the requirements of a Jewish prophet as given in either
D'varim / Deuteronomy 13
or
18
.
---
Powered by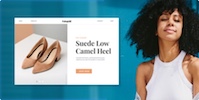 Create your own unique website with customizable templates.
Photos used under Creative Commons from dionhinchcliffe, paulasenciogonzalez, paulasenciogonzalez, amy32080, petersbar, Aaron Stokes, amboo who?, Damian Gadal, U.S. Fish and Wildlife Service - Midwest Region, SharonaGott, Udo Schröter, paulasenciogonzalez, Joybot, zeevveez, ianmunroe, freeqstyler, quinn.anya, Ivy Nichols, Groman123, UnknownNet Photography, torbakhopper, "Caveman Chuck" Coker, CarbonNYC [in SF!], dgoomany, Lion Multimedia Production U.S.A., oldandsolo, dbeck03