The next supposed prophecy in the T'nach fulfilled by Jesus in
Bamidbar / Numbers 24:17-19
. . Let's put this in context (what is going on here?).
A king named Balak (of Moab) wanted to curse the Jewish people and he hired a non-Jewish seer named Balaam to carry curse the Jews. G-d spoke to Balaam and told him not to curse the Jews – needless to say this did not make the king very happy. Balaam says to the king:
"I will advise you about what this nation (the Jewish people) will do to your people in the final days.' 'I see it, but not now; I perceive it, but not in the near future. A star shall go forth from Jacob, and a staff shall arise in Israel, crushing all of Moab's princes, and dominating all of Seth's descendants. Edom shall be demolished, and his enemy Seir destroyed, but Israel shall be triumphant. Out of Jacob shall come an absolute ruler who will obliterate the city's last survivors.'"
Bamidbar / Numbers 24:17-19
.
The list maker has indeed discovered a messianic prophecy.
The next question is – does this messianic prophecy "fit" Jesus?
Nope.
When did Jesus crush all of Moab's princes? Never.
When did Jesus dominate all of Seth's descendants? Never.
Did Jesus demolish Edom? No.
Did Jesus destroy Seir? No.
Was Israel triumphant in the days of Jesus? The Jews in Judah were under Roman rule. It was a time of terrible turmoil when 50,000 Jews were crucified by the Romans. 40 years after Jesus' supposed death Jerusalem burned and the Temple was destroyed. 100 years after Jesus supposed death the Romans exiled most of the Jews from the land.
So, no, Israel was not triumphant in the days of Jesus.
Was Jesus an absolute ruler? No, Jesus never ruled over anyone.
Was Jesus an absolute ruler who obliterated the city's last survivors? The city in question is not Jerusalem – it is the city of the enemy (Edom), which according to Jewish tradition is Rome (see
Rashi
).
What about the various Christian bible sources the list maker gives as "proof" that Jesus fulfilled Balaam's prediction? None of them fit.
Matthew 2:2 is supposedly the three magi speaking of the star they supposedly followed to find Jesus. (How exactly do you follow a star?). The quote is:
"Where is the one who has been born king of the Jews? We saw his star when it rose and have come to worship him."
Just because a star is mentioned doesn't "fulfill" Balaam's prediction that this particular "star" of Jacob will do all those things which Jesus failed to do. . .
As an aside a Jacob = Israel (G-d renamed Jacob as Israel) and Jews are often called Jacob, or Israel or the son of Jacob / the son of Israel. . .
The next proof text given is Luke 1:33. This passage says
"he will reign over Jacob's descendants forever; his kingdom will never end."
Jesus never reigned over anyone (he was never a king, he was not properly anointed as a king – and per the Christian bible he didn't even have the correct lineage to be a king). Luke 1:33 doesn't say anything about Jesus being a star out of Jacob.
Luke 1:78 is the next one. This is part of a song by John the Baptist's father – primarily about John. The quote here is
"because of the tender mercy of our G-d, by which the rising sun will come to us from heaven."
This is a song – and while one could argue that the sun is a star the passage is not about a "star coming from Jacob" who will fulfill all of the visions of Balaam.
The fourth supposed proof that Jesus fits the prophecy (message to Balak from Balaam) forseeing the future for Moab and Edom is Revelation 22:16. This is a very interesting quote – it is supposedly Jesus speaking saying
"I, Jesus, have sent my angel to give you this testimony for the churches. I am the Root and the Offspring of David, and the bright Morning Star."
While Jesus is claiming to be the "bright morning star" it should be noted that this is not actually a star – it is the planet Venus. Ergo the "morning star" would not fit the "star" out of Judah. It isn't really a star.
But perhaps more interesting is the fact that in another passage most Christian translations call the "morning star" (
Isaiah 14:12
) "Lucifer" – or the devil. So, then, is Jesus claiming to be the devil?
Bottom line: although the list maker valiantly attempts to tie four Christian bible verses to
Bamidbar / Numbers 24:17-19
to Jesus it is a bit like Cinderella's ugly step-sisters trying on the glass slipper. On one it is too big, on another it is too tight – but it simply does not fit any of them.
---
Powered by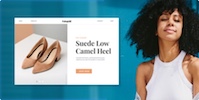 Create your own unique website with customizable templates.
Photos used under Creative Commons from dionhinchcliffe, paulasenciogonzalez, paulasenciogonzalez, amy32080, petersbar, Aaron Stokes, amboo who?, Damian Gadal, U.S. Fish and Wildlife Service - Midwest Region, SharonaGott, Udo Schröter, paulasenciogonzalez, Joybot, zeevveez, ianmunroe, freeqstyler, quinn.anya, Ivy Nichols, Groman123, UnknownNet Photography, torbakhopper, "Caveman Chuck" Coker, CarbonNYC [in SF!], dgoomany, Lion Multimedia Production U.S.A., oldandsolo, dbeck03