Yet another claim that Jesus is a prophet. The first claim is based on people observing Jesus perform "sign" (miracles).
"Then those men, when they had seen the sign that Jesus did, said, "This is truly the Prophet who is to come into the world."
John 6:14.
Yet
D'varim / Deuteronomy 13
warns us
"If there should stand up in your midst a prophet or a dreamer of a dream, and he will produce to you a sign or a wonder, and the sign or the wonder comes about, of which he spoke to you, saying "Let us follow gods of others that you did not know (at Sinai) and we shall worship them do not hearken to the words of that prophet or to that dreamer of a dream, for HASHEM, your G-d, is testing you to know whether you love HASHEM, your G-d with all your heart and with all your soul. HASHEM, your G-d, shall you follow and Him shall you fear; His commandments shall you observe and to His voice shall you hearken; Him shall you serve and to Him shall you cleave. And that prophet and that dreamer of a dream shall be put to death, for he had spoken perversion against HASHEM, your G-d Who takes you out of the land of Egypt, and Who redeems you from th
e house of slavery to make you stray from the path on which HASHEM, you G-d, has commanded you to go; and you shall destroy the evil from your midst." (Artscroll Stone Edition Chumash)
D'varim / Deuteronomy 13:2-6
.
Ergo whether or not Jesus did "signs" does not mean he was a prophet. . .
John 7:40 is given as another proof that Jesus was a prophet. Interesting enough John 7 begins by saying Jesus' own brothers didn't believe him (so why should anyone else?). He lies to his brothers (they ask if he is going to attend a feast and he says no, only to sneak out and go after they leave).
To understand line 40 one must go back a few lines to line 37 where Jesus is at the last day of the feast and tells people
"If anyone thirsts, let him come to Me and drink. He who believes in Me, as the Scripture has said, out of his heart will flow rivers of living water." But this He spoke concerning the Spirit, whom those believing in Him would receive; for the Holy Spirit was not yet given, because Jesus was not yet glorified."
This seems to indicate that people didn't "get" it because Jesus didn't have the holy spirit yet (how can a god change? The Torah tells us G-d does NOT change). . .
Reading lines 37-39 line 40 makes no sense – because although the people don't get his message apparently a bunch of them say "Therefore many from the crowd, when they heard this saying, said,
"Truly this is the Prophet." Others said, "This is the messiah."
OK – so let's assume line 40 happened.
So what?
People have often thought someone was a prophet or even the messiah, and the person turned out to not be the messiah. We know this because their prophecies did not come to pass (as with Jesus) and the person did not fulfill the messianic prophecies (things like world peace, returning the Jews to Israel, building the third Temple and so forth). Jesus did not meet this test either. Neither did Bar Kochba (whom R' Akiva once thought was the messiah). Just thinking someone is the messiah does not MAKE them the messiah – and John 7:40 is not proof that Jesus was a prophet or a messiah simply because some people might have called him prophet / messiah.
Acts 3:22,23 I addressed in the
previous post
. Both Acts and D'varim (Deuteronomy) says we must listen to true prophets, and if not G-d will punish us.
But does D'varim / Deuteronomy tell us we should listen to every single person who claims to be a prophet?
Absolutely not!
The list maker stopped at line 19 – but this is typical "proof texting" (lifting a word or sentence out of context). G-d continued to speak and He said:
"if a prophet presumptuously makes a declaration in My name when I have not commanded him to do so, or if he speaks in the name of other gods, then that prophet shall die.' You may ask yourselves, 'How shall we recognize that a declaration was not spoken by G-d?' If the prophet predicts something in G-d's name, and the prediction does not materialize or come true, then the message was not spoken by G-d. That prophet has spoken deceitfully, and you must not fear him."
D'varim / Deuteronomy 18:20-22
.
Ergo we are to listen only to true prophets.
If someone comes along claiming to be a prophet but that person makes declarations claiming to be from G-d which contradict G-d (and we know His commands for they are all given in the Torah) that is a false prophet. In other posts I've already given many quotes from the Christian bible showing that Jesus was not a prophet and made many false predictions failing the test of
D'varim 18
:
"the prediction does not materialize or come true)."
So far from commanding us to listen to Jesus, the Torah commands us to reject what he said.
D'varim / Deuteronomy 21:13-23
(the supposed "proof" text to which all three of the Christian bible texts are linked) make no sense tied to any of the three Christian bible references. First of all,
D'varim / Deuteronomy 21:13
is speaking of women taken as indentured servants in war (aka "women slaves). What does that have to do with Jesus being a prophet?
The passage actually begins with line 10
"When you wage war against your enemies, G-d will give you victory over them, so that you will take captives. If you see a beautiful woman among the prisoners and desire her, you may take her as a wife. In such a case, when you bring her home, she must shave off her head and let her fingernails grow. She must take off her captive's garb and remain in your house a full month, mourning for her father and mother. Only then may you be intimate with her and possess her, making her your wife. If you do not desire her, however, you must send her away free. Since you have had your way with her, you may not sell her for cash or keep her as a servant."
D'varim / Deuteronomy 21:10-14
.
Once again I ask you, the reader, to check the passages on this list. Check the passages in the T'nach (Jewish bible) and the ones from the Christian bible. Do this for yourself. It is clear this list, which sounds impressive (365 prophecies of Jesus in the Jewish bible he fulfilled!!!) in reality they are all clay – not one of them fits Jesus, even those which the Christian bible itself uses as "proof" of Jesus' claim to kingship, godhood, etc.
How about lines 15-23? Do they fit Jesus?
Nope.
Lines 15-17 are about the First-Born's Share (not about anyone being a prophet).
"[This is the law] when a man has two wives, one whom he loves and one whom he dislikes, and both the loved and unloved wives have sons, but the first-born is that of the unloved one. On the day that [this man] wills his property to his sons, he must not give the son of the beloved wife birthright preference over the first-born, who is the son of the unloved wife. [Even if] the first-born is the son of the hated wife, [the father] must recognize him so as to give him a double portion of all his property. Since [this son] is the first fruit of [his father's] manhood, the birthright is legally his."
D'varim / Deuteronomy 21:15-17
.
What does that have to do with Jesus being a prophet?
Nothing.
How about lines 18-23? Do they fit Jesus?
Lines 18-21 are about a rebellious son.
"When a man has a wayward, rebellious son, who does not obey his father and mother, they shall have him flogged. If he still does not listen to them, then his father and mother must grasp him and bring him to the elders of his city, to that area's Supreme Court. [The parents] must declare to the elders of his city, 'Our son here is wayward and rebellious. He does not listen to us, and is an [exceptional] glutton and drunkard.' All the men of his city shall then pelt him to death with stones, so that you will rid yourself of the evil in your midst. When all Israel hears about it, they will fear."
D'varim / Deuteronomy 21:18-21
.
What does that have to do with the claim that Jesus was a prophet?
Not a darn thing.
This rule applies only to a boy between the ages of 13 and 13¼ (
Sanhedrin
68b;
Yad, Mamrim
7:5). Jesus was supposedly a man in his 30s. Totally non-applicable (although one could make the case for Jesus being rebellious when he left his parents for 3 days never telling them where he was going). . .
Before people get all upset and envision parents killing their thirteen year old sons realize that the Talmud tells us "there never has been a `stubborn and rebellious son,' and never will be. Why then was the law written? That you may study it and receive reward" (Babylonian Talmud, Sanhedrin). This is not to say that a rebellious child deserving of this punishment never existed, but the death penalty was rarely used by the Jews – more than one in 70 years was rare. The standard of proof was so high that no one could never successfully be prosecuted and convicted. Aish has
an interesting article
on this topic.
How about lines 22-23? Do they fit Jesus? Have we finally found a quote in the proof text which any one of the three quotes from the Christian bible "linked" to
D'varim / Deuteronomy 21:13-23
can be used as proof of Jesus as a prophet?
No yet again.
Lines 22-23 are about what to do with a dead body of a convicted criminal. While Jesus was (supposedly) a convicted criminal, he was not tried by a Jewish court under Jewish law. Rather he was condemned to death by the Romans and killed using the Roman method of crucifixion. Lines 22-23 say
"When a man is legally sentenced to death and executed, you must then hang him on a gallows. However, you may not allow his body to remain on the gallows overnight, but you must bury it on the same day. Since a person who has been hanged is a curse to G-d, you must not [let it] defile the land that G-d your L-rd is giving you as a heritage."
D'varim / Deuteronomy 21:22-23
.
Once a person has been executed per Jewish law (usually stoning) the body was hung on a tree as a symbol to other potential criminals. However, Jewish law dictates that the body must not remain on the tree overnight, it must be cut down and buried that very day. While missionaries might tie this to the way Jesus' body was handled post-death it still does not fit this purported prophecy that Jesus was a prophet.
We have both Roman sources and Jewish sources telling us that the Jews had lost the ability to pass a death sentence by the time Jesus was supposedly executed (around 33 CE). The legal power of the Sanhedrin was taken away by the Romans when Archelous was banished. At that time the Sanhedrin lost the ability to try death penalty cases -- that power was given to the puppet Roman procurator. See Josephus, Wars of the Jews, Book 2, chapter 8, quote "Judea was reduced into a province, and Caponius, one of the Equestrian order of the Romans, was sent as a procurator, having the power of life and death put into his hands by Caesar!"
Thus by the time of Jesus the power of life and death was given to the Roman procurator (in this case Pontius Pilate) – the Jews had no power to pass a death sentence. The Christian bible says that Pilate was influenced by the Jews -- and this is highly unlikely given that he crucified over 50,000 of them and killed others with abandon. Pilate was so evil the Romans actually recalled him
to Rome in 36 CE for an inquest into the possibility of excessive
cruelty. Pilate, as portrayed in the Christian bible, is not the Pontius Pilate of history. . .
The Christian bible also says a Jewish court met to condemn Jesus to death – but this is not possibly true. A death penalty could only be handed down in Jewish Law by a Minor Sanhedrin consisting of 23 Judges, sitting in the
לִשְׁכַּת הַגָּזִית
lishkat hagazit
("Chamber of Hewn Stone") located in the Temple. This chamber was destroyed around 30 CE – meaning that could not possibly have been condemned to death by the Sanhedrin. Plus this all supposedly happened at night (the court never met at night) and on Passover! Jewish courts never convene on a Jewish holy day -- including the Sabbath and most certainly not on Passover!
​At any rate -- the passage referenced (about hanging on a tree) did not apply to Jesus as there is no claim in the Christian bible that his dead body was so treated. . .
So yet again we have a purported prophetic fulfillment (there are actually 3 or 4 different things going on in D'varim and the references in the Christian bible are likewise different – the only reason I can think that the list maker lumped them into one was to stick with the magical number of 365 (as in 365 days in the year). . . this is a guess on my part, but otherwise why have all these things which have nothing in common all lumped together?
On to the next "prophecy"!
---
Powered by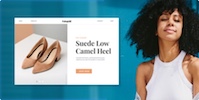 Create your own unique website with customizable templates.
Photos used under Creative Commons from dionhinchcliffe, paulasenciogonzalez, paulasenciogonzalez, amy32080, petersbar, Aaron Stokes, amboo who?, Damian Gadal, U.S. Fish and Wildlife Service - Midwest Region, SharonaGott, Udo Schröter, paulasenciogonzalez, Joybot, zeevveez, ianmunroe, freeqstyler, quinn.anya, Ivy Nichols, Groman123, UnknownNet Photography, torbakhopper, "Caveman Chuck" Coker, CarbonNYC [in SF!], dgoomany, Lion Multimedia Production U.S.A., oldandsolo, dbeck03