The second use of T'hillim / Psalm 2 as a "fulfilled" prophecy by Jesus is the claim that he had the title "anointed" (moshiach / messiah / christ in Greek). The word
מְשִׁיחוֹ
/
His
messiah is found in
T'hillim / Psalm 2:2
. Unfortunately for the list maker, Jesus was never a Jewish messiah (anointed one).
Yes, I know that the Christian bible claims that Jesus was the Jewish messiah (the Jewish king), but the Hebrew word מָשִׁיחַ / "moshiach" (christos in Greek and translated as "christ" in English) means "anointed one" in English.
Moshiach / מָשִׁיחַ / anointed one does not apply to Jesus. No doubt that comes as quite a shock to Christians who call him "christ" or "messiah." Yet the Christian bible makes it clear that Jesus was never a messiah (even though it often calls him by that word). Yes indeed, Acts 2:36 calls Jesus
"
both Lord and Messiah" but it is a claim made that is completely false.
The word מָשִׁיחַ / moshiach / messiah / christ / anointed one has to do with a special type of anointment used to anoint kings and priests (messiahs) -- and this was never done with Jesus. Jesus was never a
מָשִׁיחַ / moshiach / messiah / christ / anointed one
-- and he did not have the "birth right" to be a rightful king of the Jews.
The anointing of Jewish priests and kings was normally passed down from father to son -- in the case of Aaron (Moses' brother) he and his sons were anointed by Moses and then their descendants have held the right to the priesthood from this first anointing. Jewish priests are messiahs (they are considered anointed priests) even though only the very FIRST generation of
kohanim
(priests) were actually anointed with the only type of oil which can be used to anoint Jewish messiahs.
Why do kings need to be anointed, and yet we do not need to anoint the priests in each generation?
There has never been a break in the line of priests since Aaron and his sons, so it is not necessary for subsequent generations to anointed with the holy oil individually because the "status" of being "an anointed person" could be inherited by a son from his father.
If the kingship had passed uncontested from Solomon to his son, and to his son's sons with an unbroken line (as there has been with Aaron and his sons) there would not have been a need to have a personal anointment of future kings with the special holy oil. There are situations where the question of "who is the rightful king" is in question -- and one of three things can require the new king have his own anointment with the holy oil mentioned in
Sh'mot / Exodus 30:22-33
. The three requirements for the anointing are:
if the succession is contested the king must be personally anointed. An example of this is found in Melachim Alef / 1 Kings 1:5-34 when David's son

Adoniahu tried to circumvent David's wishes that his son Solomon inherit the throne. Also, a known prophet must anoint a Jewish king and the prophet Nathan rejected Adoniahu. . .




if there was a significant interruption between a king's death and the accession of his son which happened in 870 BCE after King

Ahaziah

died and the throne was usurped by

Athaliah (King Ahaziah's mother) -- s

ee Melachim Beit / 2 Kings 11:1-3); and


if a younger son than the heir apparent was crowned as the next king—this happened in 609 BCE when King Josiah died and the people's choice to be the next king was

Jehoahaz (

Melachim Beit / 2 Kings 23:30) who was two years younger than his brother

Eliakim

(see v.31 and v.36);

Jehoahaz

, therefore, also needed to be personally anointed

(

Melachim Beit / 2 Kings 23:30

).
There was a 600 year break between the last Davidic king and Jesus. Ergo IF Jesus were a messiah (anointed one) he would have had to have been anointed with a very specific type of "oil" called
שֶֽׁמֶן מִשְׁחַת קֹדֶשׁ
shemen mish'ḥat kodesh ("Oil of Anointment of Sanctity"). An argument could be made that all three problems would have required Jesus to be actually anointed with the holy oil to be named king --
the succession would surely have been contested (by the Romans who were in charge);
the 600 year interruption between the last Davidic king and Jesus' life;
Joseph was alive and would have preceded his son (IF Jesus were his biological son) to be king, so since Jesus were younger he would have required his own personal anointing.
Yet Jesus was not anointed with the special mixture of spice and olive oil is the only one that was used for "anointing" Jewish kings or priests.
You can read about this special oil used to anoint kings and priests in
Sh'mot / Exodus 30:22-33
: "G-d spoke to Moses, saying: You must take the finest fragrances, 500 [shekels] of distilled myrrh, [two] half portions, each consisting of 250 [shekels] of fragrant cinnamon and 250 [shekels] of fragrant cane, and 500 shekels of cassia, all measured by the sanctuary standard, along with a gallon of olive oil. Make it into sacred anointing oil. It shall be a blended compound, as made by a skilled perfumer, [made especially for] the sacred anointing oil. . .
Speak to the Israelites and tell them, 'This shall be the sacred anointing oil to Me for all generations. Do not pour it on the skin of any [unauthorized] person, and do not duplicate it with a similar formula. It is holy, and it must remain sacred to you. If a person blends a similar formula, or places it on an unauthorized person, he shall be cut off [spiritually] from his people."
For an anointing the oil must be put on by a known prophet (for Aaron and his sons it was Moses). . . and again this was not done for Jesus.
Thus the claim of the list maker is refuted -- Jesus did not "own the title" of messiah / christ. He was never a messiah / christ even though the Christian bible calls him by that title.
Here are some passages describing the anointing of messiahs in the bible:
Shmuel Alef / 1 Samuel 10:1
-
And Samuel
(a known prophet)
took the vial of oil, and poured it on his [Saul's] head, and kissed him. And he [Samuel] said, "Indeed, the L-rd has anointed you to be a ruler over His inheritance."
and
Shmuel Alef / 1 Samuel 16:13
-
And Samuel
(a known prophet)
took the horn of oil, and anointed him [David] in the midst of his brothers. And a spirit of the L-rd passed over David from that day forth, and Samuel arose and went to Ramah.
and
Melachim Alef / 1 Kings 1:34,39,45
-
And Zadok the [high] priest and Nathan the prophet shall anoint him [Solomon] . . .And Zadok the [high] priest and Nathan the prophet anointed him [Solomon] king
It is up to the author of the Christian bible to prove that Jesus was a messiah – anointed with called
שֶֽׁמֶן מִשְׁחַת קֹדֶשׁ
shemen mish'ḥat kodesh – and this claim is never made. Thus Jesus was not a messiah, no matter how many times the Christian bible (including Acts 2) calls him the messiah.
On top of the fact that Jesus was never anointed properly as a messiah comes the given that his birth removed him from the line to be a messiah (king or priest) of the Jews. In Judaism royal lineage proceeds from the mother being Jewish (Jesus mother was Jewish) and his biological father being Jewish and being of the line of Kings David and Solomon). According to the Christian Scriptures Jesus was not from the line of David because his biological father was G-d, and not a Davidic heir.
If Joseph (who was of the line of David) were Jesus' biological father Jesus also had no claim to the throne. Two conflicting lineages are given for Joseph in the Christian bible. The one in Luke bypasses Solomon (thus eliminating Joseph and his heirs from kingship). Matthew's lineage includes Solomon, but it also includes a branch of Solomon's heirs whom G-d cut off from kingship (the line of Jeconiah).
End of subject. False claim / not a prophetic fulfillment. Two of seven claims based on T'hillim / Psalm 2 down, five to go. Please keep in mind that Psalms are not prophecy (unless they are repeating a prophecy made in the Torah or Nevi'im (Prophets) it is not prophetic.
---
Powered by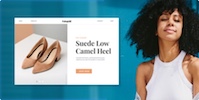 Create your own unique website with customizable templates.
Photos used under Creative Commons from dionhinchcliffe, paulasenciogonzalez, paulasenciogonzalez, amy32080, petersbar, Aaron Stokes, amboo who?, Damian Gadal, U.S. Fish and Wildlife Service - Midwest Region, SharonaGott, Udo Schröter, paulasenciogonzalez, Joybot, zeevveez, ianmunroe, freeqstyler, quinn.anya, Ivy Nichols, Groman123, UnknownNet Photography, torbakhopper, "Caveman Chuck" Coker, CarbonNYC [in SF!], dgoomany, Lion Multimedia Production U.S.A., oldandsolo, dbeck03