The list maker again "double dips" stating that one passage "fulfills" multiple prophecies -- when it is the same claim simply stated as another number. It must be hard to find 365 passages to exploit!
As mention in the last post,
T'hillim / Psalm 16
is written by King David, about himself after G-d has forgiven him for the sins related to his relationship with his wife, the daughter of Sheva ( בַּת שֶׁ֫בַע / Bat (daughter of) Sheva).
#70
on this list claimed that
T'hillim / Psalm 16-10
had something to do with Jesus dying, resurrecting and his body not rotting. That was disproved in post
#70
.
The psalm also does not say anything about arising from the dead either. In the psalm King David is thanking G-d for not punishing him with death. King David writes:
"
Therefore, my heart rejoiced, and my soul was glad; even my flesh shall dwell in safety."
T'hillim / Psalm 16-9.
If this were about Jesus who is saying (in present tense) that his heart rejoiced and his soul was glad that his life was safe?
See anything yet about someone dying and arising from the dead?
Nope -- and you never will.
T'hillim / Psalm 16-10
says "
For You shall not forsake my life (being alive / the living part of the soul)
to the grave; You shall not allow Your pious one to see the pit."
The Hebrew word normally translated in this psalm as "soul" is נַפְשִׁ֣י / (nafSHI). Most people only think of "soul" as the immortal soul, and this is not the meaning of the word
נַפְשִׁ֣י / (nafSHI). Animals and humans have a
נֶפֶש / nefesh -- a life force which keeps the body alive through oxygenated blood coursing through our veins. Animals do not have an immortal soul, a gift G-d breathed into man alone. In this psalm David is speaking of being alive -- not his immortal soul.
From
"Ask the Rabbi" at OHR
: "The nefesh is the spiritual existence which resides in the body and keeps the physical metabolism working and the person alive. The ruach is a connection between the neshama and the nefesh. It is the cause of feelings and personal qualities. The neshama is the spiritual existence which pulls the man towards G-d, to the performance of good deeds, to be pious and humble and to seek knowledge and achievement in spiritual fields. It resides around the head."
King David is saying that he will NOT die (so how is he going to arise from the dead if he isn't dying?). Oops, on the part of the list maker!
T'hillim / Psalm 16-11
says
"
You shall let me know the way of life, the fullness of joys in Your presence. The delights that are in Your right hand for eternity."

"the way of life" -- not death and resurrection.

King David is thanking G-d for allowing him to live and enjoy life. When King David speaks of delights being eternal -- he is speaking of three things: enjoying life, enjoying the presence of G-d in his life and the realization that when he dies he will have eternal life with G-d.

Chazal (Jewish sages) say this means we should not read the word as sova (fullness) but rather as sheva (seven) - this refers to seven groups of tzaddikim who are destined to witness the Divine Presence in the World to Come. King David was referring to those who merit high levels of closeness and love with G-d - they are seeing the Divine Presence.
John 20:9 says "
(They still did not understand from Scripture that Jesus had to rise from the dead.)" This does not tie to
T'hillim / Psalm 16
. It is not a "fulfillment" of a "prophecy" found in that psalm.
And the resurrection of Jesus, key to Christianity (
"And if Jesus has not been raised, our preaching is useless and so is your faith."
1 Corinthians 15:14) is a big "so what" to Jews. There is no prophecy that the messiah will die and be resurrected in the T'nach (Jewish bible). There are stories of prophets resurrecting the dead in the T'nach (Elijah and Elisha) -- but no one worshiped them. The glory goes to G-d, not to humans. . . Jesus' resurrection, if it happened, was not an event that made a difference to the people in the world. People kept dying, wars continued, not one thing changed. When the real messiah comes (a normal human being who is simply a servant of G-d) we will see major changes such as global knowledge of G-d, world peace and "the lion laying with the lamb."
---
Powered by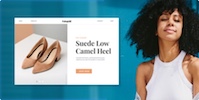 Create your own unique website with customizable templates.
Photos used under Creative Commons from dionhinchcliffe, paulasenciogonzalez, paulasenciogonzalez, amy32080, petersbar, Aaron Stokes, amboo who?, Damian Gadal, U.S. Fish and Wildlife Service - Midwest Region, SharonaGott, Udo Schröter, paulasenciogonzalez, Joybot, zeevveez, ianmunroe, freeqstyler, quinn.anya, Ivy Nichols, Groman123, UnknownNet Photography, torbakhopper, "Caveman Chuck" Coker, CarbonNYC [in SF!], dgoomany, Lion Multimedia Production U.S.A., oldandsolo, dbeck03