#73 of the list of 365 supposed prophecies about Jesus in the T'nach takes us to
T'hillim / Psalm 22
. This is a "go to" passage for missionaries. The psalm is so important to most missionaries that many even call it the "crucifixion psalm."
Yet again -- the psalms were prayers and poems primarily written by and about King David. They are not prophetic, they are songs, prayers, poems written by King David, and they were sung in the Temple.
Line one of this psalm
is
"
For the conductor, on the ayeleth hashachar (עַל אַיֶּלֶת הַשַּׁחַר / a musical instrument), a song of David." Needless to say, this is NOT the first line in Christian translations, most of which eliminate this first line. This is a song written by David and it is autobiographical about himself.

Perhaps this is why most Christian translators bypass the true line one and call line 2 line 1. Many of the psalms in Christian translations are numbered differently from Jewish versions because of the elimination of the first line identifying David as the author and subject. . .

Line two in the psalm (line one in Christian translations) says "My G-d, my G-d, why have You forsaken me? [You are] far from my salvation [and] from the words of my moaning."

This is tied by the list maker to 2 Corinthians 5:21 which says "
G-d made him who had no sin to be sin for us, so that in him we might become the righteousness of G-d."
It is an interesting claim on the part of the list maker since 2 Corinthians 5:21 says nothing about a person who is forsaken, or who feels far from G-d. Likewise
T'hillim / Psalm 22:2
says nothing about a person atoning for anyone's sins either. The two statements seem totally incompatible. One might expect the list maker to tie this passage to Mark 15:34 and Matt 27:46 which actually quote
T'hillim / Psalm 22:2
"And at the 9th hour Jsus cried out,"My G-d,my G-d,why have you forsaken me?"
Actually, the next supposed prophecy (#74) does reference Mark 15:34, but rather than referencing the entire line the claim for Mark (for some reason the list maker missed Matthew 27:46) it only claims "Words spoken from Calvary, "My G-d" -- not the fact that Mark actually quotes the line in the psalm nearly verbatim!
Return momentarily to the first real line -- it says that this psalm is
a song of (about) David.
This psalm is about King David. It has nothing to do with Jesus (or David for that matter) being forsaken because of the sins of others.
King David is in despair because he is surrounded by enemies who are trying to kill him and destroy him. The very next line of the psalm says
"

My G-d, I call out by day and You do not reply, and at night I do not keep silent."
Jesus did not call out to G-d day and night. Trinitarians think that Jesus WAS G-d!


Line 7 says "But I am a worm and not a man; a reproach of man, despised by peoples." -- do Christians think that Jesus was a worm? Do Christians see Jesus saying to others that he was a worm (as the speaker in this psalm exclaims?).

When read in context it is clear that
T'hillim / Psalm 22
this psalm is about David, and is the king crying out in despair as he is surrounded by warring kings. There is absolutely nothing that even infers that David said anything about being forsaken because or for the sins of others.
G-d is immortal and cannot die.
Why would a god who created you make you so full of sins that only he can fix the mess he himself made by murdering himself, but then not REALLY dying (so where is the sacrifice?) just going back to "work" as the god?
Does any of that make any sense at all?
Nope. G-d is eternal. G-d is not a man. G-d is not the son of man. And the real G-d doesn't have to die for your sins because He gave you the ability to choose good over evil, thus not sinning at all. Furthermore He even gave you an "out" that when you DO sin you can repent (truly repent) of your sins and He will forgive you.
Missionaries need to ask themselves, if this were anyone other than Jesus would you not find the concept that a "god" needs to arrange for his own "son" (who is really himself all the time) to be killed as some kind of "sacrifice" to himself (while breaking all of his own rules relating to sacrifices and how he wants them to be performed), in order to somehow, in some unspecified manner, "save" all mankind from himself to be both ridiculous and a cruel, bloodthirsty god not worthy of worship?
The T'nach makes it clear that no one can die for the sins of another. Read
D'varim / Deuteronomy 24:16
"Fathers shall not die [through the testimony] of their sons, and sons shall not die [through the testimony] of their fathers, since [in any case] every man shall die for his sins."
---
Powered by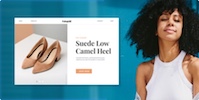 Create your own unique website with customizable templates.
Photos used under Creative Commons from dionhinchcliffe, paulasenciogonzalez, paulasenciogonzalez, amy32080, petersbar, Aaron Stokes, amboo who?, Damian Gadal, U.S. Fish and Wildlife Service - Midwest Region, SharonaGott, Udo Schröter, paulasenciogonzalez, Joybot, zeevveez, ianmunroe, freeqstyler, quinn.anya, Ivy Nichols, Groman123, UnknownNet Photography, torbakhopper, "Caveman Chuck" Coker, CarbonNYC [in SF!], dgoomany, Lion Multimedia Production U.S.A., oldandsolo, dbeck03