Cavalry is not mentioned in the T'nach -- so how can "words spoken from Calvary" be a prophecy Jesus fulfilled? There is
no mention of Calvary in
Thillim / Psalm 22
-- this "prophecy" appears to be 100% fraudulent (the claim -- not the quote from
line 2 of the Psalm
which I will discuss in this post, as I did in the
last post
where the list maker tried to tie the same quote to 2 Corinthians 5.).
Thillim / Psalm 22:1
is
"
For the conductor, on the ayeleth hashachar (עַל אַיֶּלֶת הַשַּׁחַר / a musical instrument), a song of David." This is not the line quoted by the list maker -- and Christian translators skip the real line 1 and begin with line 2. Perhaps the reason is clear: if this psalm is a song OF David (about David) it is not a prophecy about Jesus.

Line two in the psalm (line one in Christian translations) says "My G-d, my G-d, why have You forsaken me? [You are] far from my salvation [and] from the words of my moaning."
Where is the prophecy? Do we have a prophet saying "one day the messiah will say these words?"
Nope.
This is NOT a prophecy.
Psalms are not prophetic (although some do repeat prophecies already known). This is a plea, a cry out to G-d in despair by the author of the psalm -- King David himself.
King David was often in a war situation, and from the beginning of his reign he was surrounded by enemies who tried to kill him and destroy the kingdom. The T'nach tells us that kings came against David as he took the throne. Read
Shmuel Beit / 2 Samuel 15:17-18
.
"

And the Philistines heard that they anointed David as king over Israel, and all the Philistines went up to seek David; and David heard [of it] and went down to the stronghold.

And the Philistines came and spread out in the valley of Rephaim."
Yet both Mark 15:34 and Matt 27:46 which actually quote
T'hillim / Psalm 22:2
"And at the 9th hour Jesus cried out,"My G-d,my G-d,why have you forsaken me?"
do so to try to make the pleading words of King David as he cries out to G-d and try to make them a "prophecy fulfilled by Jesus."
They did a poor job of stealing King David's words.
"My G-d, My G-d, why have you forsaken me" is indeed a translation from Hebrew into English of the phrase found in the psalm. . . However, the word used by both gospels is not an actual Hebrew, nor Aramaic word.

Let us examine the two quotes (Matthew and Mark).
In Matthew and Mark's misuse of the quote from T'hillim / Psalm 22 they even insert an non-existent word! Matthew 27:46 has ηλι ηλι λαμα σαβαχθανι éli éli lama sabach'tani while Mark 15:34 has ελωι ελωι λαμμα σαβαχθανι eloo[h]i eloo[h]i lamma sabach'tani.
Sabach'tani is the nonexistent word.
T'hillim / Psalm 22:2 reads אֵלִי אֵלִי לָמָה עֲזַבְתָּנִי éli éli lamah azavtani and the Aramaic Targum Yonatan (which has a paraphrase of the psalm and is an early text) has לִי אֵלִי מְטוּל מַה שְׁבַקְתַּנִי éli éli m'tul mah sh'vaktani.
The "quote" by Jesus as given in Mark and Matthew have Hebrew and Aramaic words which are out of place and in the wrong language as well as having a word (sabach'tani) which doesn't exist at all! It seems as though the two gospel-writers (who must have collaborated with each other to cook up a contrived "quote" this this one and who obviously didn't speak EITHER Hebrew OR Aramaic very well) were trying TOO hard and succeeded only in shooting themselves in the foot.
The biggest problem with this "quotation" is that it is a mishmash of Hebrew and Aramaic.
Lamah (לָמָה) or lammah (לָמָּה) is Hebrew for the interrogative particle "why?"
But here is one problem. לָמָה is not used in Aramaic. The correct word in Aramaic is אַמַּי or ammai (אַמַּאי). In poetic / literary Aramaic (like that in Targum Yonatan) it might be מְטוּל מַה m'tul mah.
Another problem for the missionary trying to tie Matthew and Mark to this psalm are that the words לָמָה זָבַחְתָּנִי lamah zavahtani mean "Why have You sacrificed me?"
But the psalm does NOT say "why have you sacrificed me?" It is no longer a quote from the psalm and, oops -- there goes the "prophecy" tying these "last words" to the psalm and a biblical prophecy fulfillment!
So whichever way you look at it the nonexistent word, the mish-mash of Aramaic and Hebrew make for problematic words in Matthew and Mark which are out of place and in the wrong language.
You could expect such carelessness by a Greek translator unfamiliar with Hebrew / Aramaic, but not someone claiming to be "G-d in the flesh".
As an interesting side note, although Matthew and Mark have similar "last words" for Jesus, even with a nonsense word thrown in for good measure, Luke and John have totally different "last words." "Father, into thy hands I commend my spirit." (Luke 23:46) and "It is finished." (John 19:30).
Did some writers, living many years after Jesus died, think it was a "good idea" to take those pleading words from King David and have them as a "sound bite" for the dying Jesus?
For those who think the words in
Thillim / Psalm 22:2
must apply to Jesus because he felt forsaken (by himself if he is part of the "godhead"?) ask yourself this simple question: have we not all felt forsaken by G-d at some point of our lives? How, then, can something which happens to every human who ever lived be considered a prophecy about Jesus?
Could Jesus' murder by Roman crucifixion (like about 50,000 other Jews) constitute a sacrifice?
Absolutely not.

The Torah vehemently FORBIDS human sacrifices.
Vayikra / Leviticus 18:21

; "
you shall not give any of your offspring to pass through for Molech. And you shall not profane the Name of your G-d. I am the L-rd." (Molech was a false god, but the point is that human sacrifices profane the name of G-d and are forbidden).
Vayikra / Leviticus 24

; "
if a man strikes down any human being he shall be put to death.. . . one who strikes a person shall be put to death. . . One law shall be exacted for you, convert and resident alike, for I am the L-rd, your G-d.
Got that? Jesus' murder by the Romans was not legal per Jewish law. The Jews had lost the right to pass the death penalty and Jesus (per the Christian bible) had not committed a crime warranting the death penalty. The trial of Jesus as described in the Christian bible could never have happened -- it went against Jewish law (we can discuss the trial at another time). The point being that a human death is NOT a sacrifice, it is an abomination to G-d.
See also D'varim / Deuteronomy 18:10-12; Jeremiah 7:31, 19: 5;





Ezekiel 23:37, 39





). These all speak of how G-d hates human sacrifice.
---
Powered by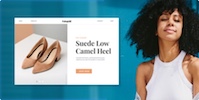 Create your own unique website with customizable templates.
Photos used under Creative Commons from dionhinchcliffe, paulasenciogonzalez, paulasenciogonzalez, amy32080, petersbar, Aaron Stokes, amboo who?, Damian Gadal, U.S. Fish and Wildlife Service - Midwest Region, SharonaGott, Udo Schröter, paulasenciogonzalez, Joybot, zeevveez, ianmunroe, freeqstyler, quinn.anya, Ivy Nichols, Groman123, UnknownNet Photography, torbakhopper, "Caveman Chuck" Coker, CarbonNYC [in SF!], dgoomany, Lion Multimedia Production U.S.A., oldandsolo, dbeck03