This supposed prophetic fulfillment is an odd one indeed-- as mentioned earlier, psalms are not prophecies. Matthew 27:39 does not speak about prophecies, or a prophetic fulfillment of this psalm. It says
"
Those who passed by hurled insults at him, shaking their heads."

In other words, people insulted Jesus.

How is this a prophetic fulfillment of anything?

Has there ever been a person born on this planet who has not been insulted?

As mentioned a few posts ago, T'hillim / Psalm 22 is about King David. The very first line
of this psalm
is
"
For the conductor, on the ayeleth hashachar (עַל אַיֶּלֶת הַשַּׁחַר / a musical instrument), a song of David."

So, no, this is not about Jesus.

In this psalm King David is speaking about how his enemies mock him. He speaks of how he feels forsaken by G-d even though he (King David) prays to G-d day and night. T'hillim / Psalm 22:3 (line 2 in Christian translations) about the messiah, the messiah's death, or darkness when said death occurs. It says "My G-d, I call out by day and You do not reply, and at night I do not keep silent." -- which is King David's plea that he feels surrounded by enemies and that he prays constantly to G-d.

Knowing the context, now read line 5: "Our ancestors trusted in You; they trusted and You rescued them."

David goes on in line 6 "But I am a worm and not a man; a reproach of man, despised by peoples."

So why should G-d help me? I am just a worm.

Now you can read line 8 (7 in Christian translations) and see that King David continues to speak about himself -- this is not a prophecy about Jesus. "All who see me will mock me; they will open their lips, they will shake their head."

Context, context, folks. So even if Jesus had insults hurled at him, even if he was mocked as he carried the cross -- how is that a prophetic fulfillment of anything? When one reads the psalm in context it is clear that King David is speaking of himself -- as the very first line of the psalm itself states.

Any text can be taken out of context and said to apply to anyone or anything -- but it does not make it true. Rabbi Moshe Shulman once wrote a wonderful article about how his rooster met many messianic prophecies found in the bible -- just to show how ridiculous this methodology really is. The first two paragraphs of his article state "
Early in the morning I went to get my rooster to fulfill the ancient custom. There in the light I looked into his eyes and saw fulfilled the words, 'I am the rooster
[1]
who has seen affliction.'
[2]
I took him and swung him around my head as the verse says, 'And he circled his head
[3]
.'
[4]
I moved my hands as I swirled him, as it says, 'Only against me did he turn his hand.'
[5]
With this he leaped from my hand and started to run. As it says, 'They have run away without seeing good.'
[6]
I cried a short pray to HaShem as it says, 'My words I say out of the bitterness of my soul.'
[7]
He ran from me, fulfilling the verse, 'To me they showed their back and not their face.'
[8]"
The "messianic passages" are as follows:
[1]
In Hebrew the word 'gever' means both 'man' and 'rooster'
[2]
Lam. 3:1
[3]
In Hebrew the word is resh aleph shin, which can be read as 'rosh' head'
[4]
Lam 3:5
[5]
Lam 3:3
[6]
Job 9:25
[7]
Job 10:1
[8]
Jer. 32:33"
The Rabbi concludes: "In all seriousness the above example is no different then the lists claiming 200/300/400 prophecies fulfilled by Jesus. They claim the odds against a single person fulfilling them are astronomical. Likewise their claims that passages like Psalms 22, or Isaiah 53 are about their messiah/god. Consider this well when you see or hear the claims made by missionaries or just simple Christians who you may meet. If not the following prophecy may apply: 'They are a people bereft of council and they don't have understanding."

Prophecies are never based on "types and shadows" and lifting things out of context. There is no such thing as "dual prophecies" either. These are all ideas thought up by early Christians to try to build a foundation for their religion, but none of them are biblical.
---
Powered by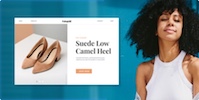 Create your own unique website with customizable templates.
Photos used under Creative Commons from dionhinchcliffe, paulasenciogonzalez, paulasenciogonzalez, amy32080, petersbar, Aaron Stokes, amboo who?, Damian Gadal, U.S. Fish and Wildlife Service - Midwest Region, SharonaGott, Udo Schröter, paulasenciogonzalez, Joybot, zeevveez, ianmunroe, freeqstyler, quinn.anya, Ivy Nichols, Groman123, UnknownNet Photography, torbakhopper, "Caveman Chuck" Coker, CarbonNYC [in SF!], dgoomany, Lion Multimedia Production U.S.A., oldandsolo, dbeck03