Luke 23:46 does have Jesus' final words as
"
Jesus called out with a loud voice,

"Father, into your hands I commit my spirit."

When he had said this, he breathed his last." Luke is the only one claiming these "last words" for Jesus. Matthew 27:46 and Mark 15:34 have "
My G-d, my G-d, why hast thou forsaken me?" which is the OPPOSITE of committing oneself to G-d. John 19:30 has "It is finished" -- again not "committing" oneself to G-d.
For the sake of argument let's say Luke got it right and Jesus did commit his spirit to G-d.
Is
T'hillim / Psalm 31:5 (6 in Jewish bibles)
a prophecy that Jesus will say these "last words"?
Nope.
This psalm is again about King David. The first line reads
"
To the conductor, a song of David."

The very next line says "Incline Your ear to me, quickly rescue me; be a rock of strength to me, a stronghold to save me."

Was Jesus saved?

Nope.

Jesus was murdered by the Romans.

If this psalm is not about Jesus, then what is it about?
In this mizmor (psalm) King David is baring his emotions and moods as he communicates with G-d. He pours out the problems he is facing in his life. David tells G-d that he is confident that G-d will rescue him from his troubles. David describes his angst and agony as he suffers because rescue has not yet arrived, but he goes on to praise G-d for His goodness and kindness and states that he trusts G-d to rescue him. David concludes with a stirring call to his fellow Jews to love Hashem and to strengthen themselves in their devotion to Him.
When David says "
In Your hand I entrust my spirit; You have redeemed me, O L-rd, G-d of truth."
T'hillim / Psalm 31:5 (6 in Jewish bibles)
he is confirming his trust in G-d just as we all trust G-d.
This psalm does not fit Jesus. Read
line 9
"
And you did not deliver me into the hands of an enemy; You have placed my feet in a broad place."

Jesus was delivered into the hands of an enemy -- the opposite of the person in the psalm (David).

Yet again we have an example of a passage that fits many people as if it is unique to Jesus -- and when we examine it the Jesus "fit" falls away (Jesus was delivered to his enemies). Yet another false prophecy.
---
Powered by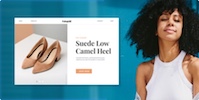 Create your own unique website with customizable templates.
Photos used under Creative Commons from dionhinchcliffe, paulasenciogonzalez, paulasenciogonzalez, amy32080, petersbar, Aaron Stokes, amboo who?, Damian Gadal, U.S. Fish and Wildlife Service - Midwest Region, SharonaGott, Udo Schröter, paulasenciogonzalez, Joybot, zeevveez, ianmunroe, freeqstyler, quinn.anya, Ivy Nichols, Groman123, UnknownNet Photography, torbakhopper, "Caveman Chuck" Coker, CarbonNYC [in SF!], dgoomany, Lion Multimedia Production U.S.A., oldandsolo, dbeck03