This is the fourth (of four) claims of Jesus' being prophesied in this psalm. Psalms are not prophecy. Most were written by King David and most are autobiographical (him writing of his experiences, his emotions, his trust in G-d and so forth). This psalm is again about King David. The
first line
reads
"
To the conductor, a song of David."

The very next line says "Incline Your ear to me, quickly rescue me; be a rock of strength to me, a stronghold to save me."

Did Jesus write this psalm?

Nope.

King David wrote this psalm.

The "me" is King David, author of the psalm.

T'hillim / Psalm 31 also is universal (as have been so many of these supposed "proofs" presented as prophecies of Jesus as messiah in the T'nach). If a person
trusts in G-d and admits that they have sinned (
line 11
of this psalm speaks of the subject of the psalm sinning, and sinning big time. "For my life is spent in grief and my years in sighing; my strength has failed because of my בַּעֲוֹנִ֣י / b'avoni / iniquity (worse than sin), and my bones have decayed."
Did Jesus sin as line 11's subject admits to sinning?
Did Jesus' bones decay as
this person states his bones have decayed? If not, although this psalm applies to many, it would not apply to Jesus.
Interesting enough this exact same claim (of prophecy fulfilled) has already been made by the list maker. See
#77. Psalm 22:8 "he trusted in G-d, let him deliver him" - Matthew 27:43
.
T'hillim / Psalm 31:13-14
(14-15 in Christian translations which often eliminate the
first line
which says
"To the conductor, a song of David."
or don't number it) says "
I was forgotten like a dead person, out of mind; I was like a lost utensil. For I heard the gossip of many, terror from all sides when they take counsel together against me; they plotted to take my life."
Notice that David says he was forgotten "like a dead person" -- this means he was an alive person (like means he was not actually dead). How about "terror from all sides"? This means that the speaker is afraid -- he is in terror from the people plotting against him. Was Jesus afraid of death or was he a "willing sacrifice"?
The Christian bible never says that Jesus was in terror from "all sides" -- indeed he still had his followers, apparently tens of thousands of them. See "Acts" chapter 2. It says that 50 days after Jesus' death Peter baptized 3000 people (who were obviously followers! -- Acts 2:41). The Christian bible even says that the reason Jesus was taken at night was so that his many followers couldn't stop his crucifixion. . . Ergo Jesus was not terrorized "
from all sides
."
Per the Christian bible a few people in power conspired against Jesus -- but it never even suggests that he was attacked by everyone -- far from it -- if one believes the Christian bible Jesus had thousands, tens of thousands, of followers who still idolized him. Actually, the entire story of Jesus' "trial" and execution were impossible given the legal system of the time (both Roman and Jewish), and is most likely fiction. For more information on the "trial" please read
this blog post
.
Matthew 27:43 is an interesting choice for a proof text. It does indeed say "He trusts in G-d; let G-d deliver him now" -- but these are supposedly his enemies taunting him. Far from being a proof of anything this comment is made in derision of Jesus by his enemies. Per the Christian bible Jesus was not delivered -- he was murdered. Even if he later resurrected, he died and his life was not saved. . .
We had four "proofs" tied to
T'hillim / Psalm 31
and not one of them fit Jesus -- except, perhaps, in the universal way they fit nearly every human who ever lived. One of the reason the psalms are so beloved (as is Mishlei / Proverbs, written by King Solomon) is that they are so universal. They are beautiful expressions of emotions we all understand.
---
Powered by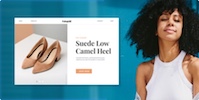 Create your own unique website with customizable templates.
Photos used under Creative Commons from dionhinchcliffe, paulasenciogonzalez, paulasenciogonzalez, amy32080, petersbar, Aaron Stokes, amboo who?, Damian Gadal, U.S. Fish and Wildlife Service - Midwest Region, SharonaGott, Udo Schröter, paulasenciogonzalez, Joybot, zeevveez, ianmunroe, freeqstyler, quinn.anya, Ivy Nichols, Groman123, UnknownNet Photography, torbakhopper, "Caveman Chuck" Coker, CarbonNYC [in SF!], dgoomany, Lion Multimedia Production U.S.A., oldandsolo, dbeck03