There is a definite theme which has emerged in this list of 365 supposed prophecies about Jesus -- the supposed "messianic prophecies" are general, vague and could apply to (in some cases) nearly everyone -- and in other cases to a large number of people.
This is yet another perfect example of a non-messianic prophecy which applies to so many. Have you ever had anyone tell lies about you? That is being a "false witness."
T'hillim / Psalm 35
begins with the words "
Of David. O L-rd, strive with those who strive against me, battle my foes."

Yet again we are told this psalm is about King David and his foes, his false witnesses. It is not about Jesus.


Starting with that first line David is speaking about the time when King Saul tried to have him killed. David is asking G-d Himself to fight his enemies and destroy them as with armor and weapons. David believes he has been persecuted without cause. His enemies have tried to trap and kill him even though he (David) had been there for them as a friend in their times of trouble -- yet this is how they repay him -- trying to kill him!). David envisions a horrible fate for them as G-d defeats his enemies. When his enemies are defeated David will praise G-d for saving him. David says that his entire body will praise G-d, the One Who saves the oppressed from those stronger than they. (This refers not only to David, but to the nation of Israel.)
Stating that this is about false witness rising up against Jesus is taking a few words which could apply to the betrayal story of Jesus in the Christian bible, or about millions of other people, out of context.
In the psalm,
line 3
, David says to G-d "
arm Yourself with a spear and bar the way before my pursuers; say to my soul, "I am your rescuer."

Did this happen with Jesus? Did G-d save Jesus' from death?

Nope.


David says (line 10) "All my bones shall say, O L-rd, who is like You, Who saves a poor man from one stronger than he and a poor man and a needy one from one who robs him."

Did G-d save Jesus life from stronger foes?

Nope.

Lines 11 and 12 say "False witnesses rise up; they ask me of things that I know not. They recompense me with evil instead of good, death to my life."

We've seen that the rest of the psalm does not apply to Jesus. One could say that those two lines, out of context, apply to Jesus -- but they are not prophetic and they apply equally to any person who has been turned on by supposed friends, friends who even "bear false witness" about them in a court of law resulting in their imprisonment or even death. Matthew 26:59 speaks of the priests and Sanhedrin (Jewish Supreme Court / Governmental body) working together to find false evidence to have Jesus killed. The priestly class were enemies of the Sanhedrin and they would never have worked together in such a manner. The priestly class (for the most part) were aligned with the Romans, and highly Hellenized. The Sanhedrin was primarily comprised of the Pharisees who were anti-Roman and trying to abide by the Torah. Ergo the sentence from Matthew 26 used as "proof" is fictional -- it never could have happened.
I wrote about the supposed trial of Jesus in an earlier blog post.
The Sanhedrin had lost the ability to pass the death sentence a few years before and by 30 CE were not meeting in the Chamber of Hewn Stone (the only place they COULD pass a sentence of death). (Mark 15:13, Talmud, Shabbat 15a tells us that this ability was lost 40 years before the destruction of the Temple (28 CE). When a capital case was tried by the Sanhedrin a judge would be appointed to investigate evidence pointing to the defendant's guilt and judges to find his innocence. If a defendant was found guilty by unanimous decision the defendant was not executed.
Also
the Sanhedrin never met on Shabbat or any holy day -- or even on the day BEFORE. Misnah (Sanhedrin 4:1) and the Rambam / Maimonides (Hilkot Sanhedrin 11:2). (Mark 14:12, it was Passover, the Festival of Unleavened Bread) -- the conspiracy Matthew 26 tells us happened could never have happened. . . for more information on the Jewish court system, to better understand that blaming the Jews for Jesus' death is fictional, please read my blog post Sanhedrins, what were they -- and Pontius Pilate.
The psalm ends with David desirous of his enemies' disgrace and humiliation for turning on him unjustly. David also praises those who still are with him, and hope they will know only son and happiness.
---
Powered by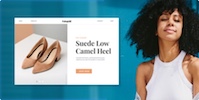 Create your own unique website with customizable templates.
Photos used under Creative Commons from dionhinchcliffe, paulasenciogonzalez, paulasenciogonzalez, amy32080, petersbar, Aaron Stokes, amboo who?, Damian Gadal, U.S. Fish and Wildlife Service - Midwest Region, SharonaGott, Udo Schröter, paulasenciogonzalez, Joybot, zeevveez, ianmunroe, freeqstyler, quinn.anya, Ivy Nichols, Groman123, UnknownNet Photography, torbakhopper, "Caveman Chuck" Coker, CarbonNYC [in SF!], dgoomany, Lion Multimedia Production U.S.A., oldandsolo, dbeck03