Let's start at the very beginning. Given that there are over 2 billion Christians and about 12 million Jews globally there are a lot more missionary websites than Jewish websites. Many of these Christian websites are dedicated to evangelizing (conversion attempts to convince non-Christians to join them). Quite a few of these sites will claim that Jesus fulfilled X number of "prophecies" in the T'nach (Jewish bible). If you read the first two posts in this blog you'll see that prophecies are not predictions of things to happen in the future, but that is what most missionaries seem to think the word means.
The lists of these supposed prophecies which Jesus fulfilled range in number from a handful to 365 or more. The lists are quite impressive. . . until one actually checks the claim against the T'nach text in context.
Missionary proof-texts (including these so-called prophecies about Jesus) tend to fall into one of three categories:
Taken out of context. Taking a word or sentence lifted out of context to make it seem to say something that it does not say. For example, Matthew 2:15 claims that when Jesus left Egypt he fulfilled Out of Egypt I called My son (supposedly a prophetic fulfillment of Hosea 11:1). Yet Hosea 11 states clearly"When Israel was a child I loved him." The one called out of Egypt were the Jews and the Exodus, Hosea is not making a prediction about anyone -- he is recalling our freedom from slavery in Egypt. The proof falls apart when one actually reads the text in context. Matthew conveniently leaves out the bit about Israel being G-d's son coming out of Egypt and thus makes it seem to fit Jesus.



Mistranslated. Sometimes a word is translated incorrectly innocently -- and sometimes it seems intentional. For example, the word "messiah" appears 39 times in the T'nach and yet most Christian translations (including the King James) translate the word as "anointed one" 37 or 38 times and only as "messiah" when they try to make the text "fit" Jesus. In the case of "messiah" the word is shown in Daniel 9 (and sometimes Psalm 2) -- why only in those two places and not the other 37 or 38?



Misquoted or made up. Some "prophecies" don't even exist. The "prophecy" in Matthew 2:23 it was said of Jesus: '. . . and he came and dwelt in a city called Nazareth; that it might be fulfilled which was spoken through the prophets, that he should be called a Nazarene. There is no such prophecy in the T'nach and the town of Nazareth did not exist at the time Jesus supposedly lived. This one appears to be made up. The example I gave for Matthew 2:15 is an example of misquoted (conveniently leaving out the pertinent bit of the quote). Another misquote is Isaiah 7:14 which many Christian bibles use as a "proof" of the virgin birth being prophesied. The word "virgin" does not appear in Isaiah 7:14 (and it wouldn't matter if it did).
​The remainder of this blog will focus on examining the so called "365 prophecies that Jesus fulfilled." While you read the articles keep in mind what you've read in the first three posts on this blog and revisit the first three periodically to refresh yourself that "types and shadows" do not count as prophetic fulfillment. Prophecies are always based on the plain meaning of biblical text, read IN CONTEXT. Don't be persuaded by sheer numbers without looking at every single so-called prophecy for yourself. I've heard some missionaries claim that "Mathematically speaking, the odds of anyone fulfilling this amount of prophecy are staggering. Mathematicians put it this way: 1 person fulfilling 8 prophecies: 1 in 100,000,000,000,000,000 1 person fulfilling 48 prophecies: 1 chance in 10 to the 157th power 1 person fulfilling 300+ prophecies" -- this they say is proof that only Jesus could be the messiah.
But it is a house built on sand. In fact Jesus fulfilled not even one biblical messianic prophecy. I don't want to overwhelm you with references -- but here are the messianic prophecies. Compare them to Jesus for yourself. Numbers 24:14‑19, Deuteronomy 4:30, 30:1‑10, 32:43, Jeremiah 3:14‑18, 16:14,15,19, 23:3‑8, 30:3,7‑11,16‑25, 31:1‑39, 32:37‑44, 33:6‑26, 46:27,28, 50:4,5,19,20, Ezekiel 11:17‑20, 20:40‑44, 28:25‑26, 34:9‑16,22‑31, 36:6‑15,22‑38, 37:1‑28, 38:1‑48:35, Isaiah 1:26,27, 2:1‑4, 4:2‑6, 10:33‑12:6, 24:21‑25:9, 30:26, 34:1‑35:10, 40:1‑11, 41:8‑20, 43:1‑10, 44:1‑5 49:8‑26, 51:11,22‑52:12, 54:1‑55:5, 56:7, 60:1‑63:9, 65:17‑25, 66:10‑24, Hosea 2:1‑3,16‑25, Joel 3:1‑4:21, Amos 9:11‑15, Obadiah 1:17‑21, Micah 4:1‑7, 5:1‑13, 7:8‑20, Zephaniah 3:9‑20, Zechariah 2:9, 8:1‑8, 14:3‑21, Malachi 3:4,16‑24, Psalm 51:20,21, 69:36,37, 98:1‑3, 102:14‑23, 126:1‑6, Daniel 2:44, 7:18,22,27, 12:2,3.
Powered by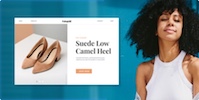 Create your own unique website with customizable templates.
Photos used under Creative Commons from dionhinchcliffe, paulasenciogonzalez, paulasenciogonzalez, amy32080, petersbar, Aaron Stokes, amboo who?, Damian Gadal, U.S. Fish and Wildlife Service - Midwest Region, SharonaGott, Udo Schröter, paulasenciogonzalez, Joybot, zeevveez, ianmunroe, freeqstyler, quinn.anya, Ivy Nichols, Groman123, UnknownNet Photography, torbakhopper, "Caveman Chuck" Coker, CarbonNYC [in SF!], dgoomany, Lion Multimedia Production U.S.A., oldandsolo, dbeck03