10th Principle of Judaism by the Rambam: G-d is Omniscient (knows everything).
We've already discussed that G-d created everything, including time and space. As the creator He is not part of His creation, He is outside of time and space (for example). Since He is not constrained by time He knows everything, even though you have free will to choose behaviors (sin or not sinning, good or evil behavior) He knows what you did, what you will do, what you are doing right now.
Because time does not exist for Him.
With me so far?
The 10th principle states
"I believe, with complete conviction, that the Creator knows all actions of humans, and all of their thoughts, as it is stated, "Who forms as one their hearts, Who understands all of their actions.
" (
T'hillim / Psalm 33:15
).
Jesus (who many Christians believe is part of a triune god) is not omniscient.
"No one knows about that day or hour, not even the angels in heaven, nor the Son, but only the Father."
Mark 13:32. Some Christians say that Jesus became omniscient after his resurrection – but how can G-d NOT be omniscient at any time? He is either G-d (and omniscient) or he is not G-d! Is only PART of the Christian G-d omniscient? That doesn't work! Either G-d is all knowing or He is not all knowing. It really is an either or situation.
Also, if only the father knows the day or hour that also means the Christian holy spirit is not omniscient.
Proving yet again that the triune god is not the G-d of the T'nach, not the G-d of Israel.
There are other examples of Jesus not being omniscient.
"And Jesus advanced in wisdom and age and favor before G-d and man."
(Luke 2:52). If he advanced in wisdom there was a time he didn't know things (not all knowing). Also, if he was G-d how did he gain in favor with G-d (himself)?
Discussing what Christianity believes or doesn't believe is difficult, because with thousands of Christian denominations what one believes another disavows. Many modern Christians do not think that G-d is totally omniscient. Others may believe that He is omniscient but that He limits His abilities to know all (which means He is NOT omniscient). Some Christians believe G-d is omniscient, but then conclude that this means that man does not really have free will – and that everything is preordained (predestination). Predestination means that all events have been willed by G-d, including what happens to you when you die (your soul). This would mean no one has personal responsibility, and that G-d cavalierly set up certain people for hell, and nothing they could do would change it.
Not a very nice god in my opinion, but some believe it.
Again, the Rambam teaches that G-d is all knowing (omniscient) and that we do have free will. The two which might seem to contradict each other do not contradict because G-d is outside of time and space.
Because G-d exists outside of time He could very well have experienced what decision a person made (is making, will make) even before the person has even made the choice because the person WILL make (has made / is making) those decisions by his own choice. Just because G-d knows what that person does (has done / will do) does not make what is done any less of that person's own choice. No one was forced into making those choices, nor was the decision "locked-in" by G-d's knowledge. Nothing was predestined.
Free will / choice does not mean that the choices we make will result in the outcome we want.
We make the choice, but He governs the outcome.
If man chooses evil, there are times when Hashem will allow those actions to come to fruition.
And there are times when He will not.
We trust in His ultimate wisdom.
There is a Midrash (story) which says that when the Israelites crossed the Red Sea the Egyptians followed and drowned. The angels burst out in a song of praise to G-d, and G-d stopped them saying "My creatures perish and you sing songs of praises?" From here we learn that that the joy of the salvation must be tempered by sorrow over the destruction of the enemy, as in the verse
"Do not rejoice in the downfall of your enemy
" (
Mishlei / Prov. 24:17
).
We are all G-d's creation.
Principle #10: G-d is all knowing. "
The Almighty knows the actions of people and does not ignore them. [It is] not like those who say (
Yechezkel /
Ezekiel 8:12),
"G-d has abandoned the land,"
but rather like [the Scriptures that attest to His scrutiny], as it says (B'reshit / Genesis 6:5),
"The Almighty saw that there was great evil perpetrated by man in the land..."
and (B'reshit / Genesis 18:20),
"The Almighty said, 'The cry of Sodom and Gemorrah is great...' "
All this attests to this principle."
---
Powered by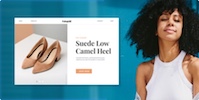 Create your own unique website with customizable templates.
Photos used under Creative Commons from symphony of love, Lawrie Cate, bschmove, Art4TheGlryOfGod, ToGa Wanderings, rottnapples, GotCredit, Israel_photo_gallery, ePublicist, KAZVorpal, jeronimoooooooo, Chajm, Kawee6281, Jim Linwood, Martin Comeau, Chajm, Hugo90, Karim D. Ghantous, Leonard John Matthews, Waiting For The Word, jumpinjimmyjava, Emma Fierberg, Abundance Thinkers, GlasgowAmateur, torbakhopper, WarmSleepy, M. Martin Vicente, slgckgc, Steven DuBois, Waiting For The Word, Soma Kondo, Themeplus, aldenchadwick, ePublicist, torbakhopper, dno1967b, Ian W Scott, Israel_photo_gallery, Ben Sutherland