"Moses announced, 'This shall demonstrate to you that G-d sent me to do all these deeds and I did not make up anything myself."
Bamidbar / Numbers 16:28
.
The Torah we have today is the same Torah that G-d gave to Moses. Moses was His conduit for communicating it, or as a "scribe," as the Rambam himself describes him.
Remember, as we discussed in the last two principles, a prophet is one who communicates directly with G-d and relays that communication to his / her own generation. Moses communicated one on one with G-d, not through visions or dreams (as did other prophets), but clearly. The result of this communication were the written and oral torot.
The Torah is absolute.
There can be no choosing of what to follow and what to reject.
There can be no changes without destroying the very fiber of Torah, and without creating a situation where man will no longer be serving G-d.
I am speaking of traditional observant Judaism (and the Rambam's 13 principles of Judaism) – not various "spin-off" groups who do not follow Torah but still call themselves Jewish. Just because a Jew does something does not make it "Jewish." Consider the Jews who worshiped the false god Ba'al in the T'nach, or Karl Marx a Jew who founded Communism. . . do not confuse what a Jew (or Jews) may do with Judaism. Thus the missionary argument that Jesus and his followers were Jewish and thus this somehow makes it "legitimate" is erroneous. The Torah itself tells us that if anyone contradicts the Torah they are false.
A prophet must undergo the tests of
D'varim / Deuteronomy 13
. He can't just say things nilly-willyA prophet CANNOT undermine, change, or abolish a Torah commandment except in dire consequences (life threatening -- saving a life is the most important mitzvah of all).
[2] If there should stand up in your midst a prophet or a dreamer of a dream, and he will produce to you a sign or a wonder,

[3] and the sign or the wonder comes about, of which he spoke to you, saying "Let us follow gods of others that you did not know (at Sinai) and we shall worship them

[4] do not hearken to the words of that prophet or to that dreamer of a dream, for HASHEM, your G-d, is testing you to know whether you love HASHEM, your G-d with all your heart and with all your soul.

[5] HASHEM, your G-d, shall you follow and Him shall you fear; His commandments shall you observe and to His voice shall you hearken; Him shall you serve and to Him shall you cleave.

[6] And that prophet and that dreamer of a dream shall be put to death,

for he had spoken perversion against HASHEM, your G-d Who takes you out of the land of Egypt, and Who redeems you from the house of slavery to make you stray from the path on which HASHEM, you G-d, has commanded you to go; and you shall destroy the evil from your midst. (Artscroll) Devarim / Deuteronomy 13) If someone adds to or subtracts from the Torah -- changing any of its lessons and mitzvot -- they are a false prophet.
D'varim / Deuteronomy 13:2-6
.
Jesus (as well as his followers) often contradicted the Torah. The age of prophecy had ended long before Jesus supposedly lived. Missionaries claim that Jesus was a prophet who spoke for G-d and did not change the Torah, add to that the missionary claim that Christianity is a "fulfillment" of Judaism, but
D'varim / Deuteronomy 13
disproves both claims.
Consider
Matthew 8:21-22(KJV)
– (21) And another of his disciples said unto him, Lord, suffer me first to go and bury my father. (22) But Jesus said unto him, Follow me; and let the dead bury their dead.
In Matthew 8 the man is asking to bury his father. Honoring one's father (and mother) is a commandment broken by Jesus by the statement in Mathew 8:21-22 (See
Sh'mot / Exodus 20:12
) as well as the commandment to honor the dead and bury them.
D'varim /

Deuteronomy 21:23
– His body shall not remain all night upon the gallows, rather you shall surely bury him on that day, for he who is hanged is cursed by G-d, and you shall not defile your land, which the L-rd your G-d gives you for an inheritance.
If we are to do this for criminals – how much more so for the people we love – our families? Vayikra / Leviticus 10:19 tells us to mourn for our families (as Aaron mourned for his two sons who died). Yet Matthew 8 tells a man who is caring for his dying father to leave the man and not worry about even who buries him when he does die.
This is just one example of how Jesus taught his followers to disregard the commandments of G-d. The Torah, this 8th principle tells us, is from G-d and it is eternal.
Kohelet / (Ecclesiastics 3:14)
"Whatever G-d decrees *shall be forever*; nothing shall be added to it nothing shall be taken away."
Contrast the 8th principle (that Torah is from G-d and does not change) with the thousands of iterations of Christianity – who do change their rules (e.g. Catholics could not eat meat on Fridays, now they can). The Protestants broke away from the Catholics and changed many of the instructions they followed. Consider the pope. Catholics consider the pope to be the head of their church and he can make pronouncements which are infallible. Protestants believe no human is infallible and Jesus alone heads up their churches.
Remember -- G-d sealed the covenant with the Jews by speaking directly to the entire Jewish nation (some 3 million people) at Sinai.
What of the "new" covenant spoken of by the prophet Jeremiah? This is a renewal of the existing covenants (all of the previous covenants are still in place -- from Noah, to Abraham, to Isaac, to Jacob and to the Jewish nation at Sinai). The translation of "new" for חֲדָשָׁה at the end of Jeremiah 31:30 is incorrect and ought to be "renewed", because verse 32 clearly states that the "new" b'rit (covenant) is going to be G-d's Torah, i.e. it will be the same as the previous covenants except for one thing -- in the past Jews (Israel) broke our part of the covenant and we will not do so in the future.
There are no changes in the mizvot of Moses compared and contrasted to the New Covenant. The Mosaic covenant is eternal – indeed all of the covenants are forever. The covenant G-d made with Noah still stands, so does the covenant made with Abraham, renewed with Jacob and renewed with Isaac. . . each covenant builds on the previous – none of them have been replaced. The so-called "new" covenant is actually a renewal of the covenants that went before it. It is a fundamental principle of Judaism that the Torah received at Sinai will never be changed nor become obsolete. This concept is mentioned in the Torah no less than 24 times, with the words: "This is an eternal law for all generations" (Sh'mot / Exodus 12:14, 12:17, 12:43, 27:21, 28:43, Vayikra / Leviticus 3:17, 7:36, 10:9, 16:29, 16:31, 16:34, 17:7, 23:14, 23:21, 23:31, 23:41, 24:3, Bamidbar / Numbers 10:8, 15:15, 19:10, 19:21, 18:23, 35:29, D'varim / Deuteronomy 29:28).
G-d promises to punish the Jews for our sins -- but NOT to reject us.
Yirmiyahu / Jeremiah 46:27
."You fear not, O Jacob My servant, and be not dismayed, O Israel! for behold, I will redeem you from afar and your children from the land of their captivity, and Jacob shall return and be quiet and at ease, and there shall be none who disturb his rest. 28. You fear not, My servant Jacob, says the Lord, for I am with you, for I will make a full end of all the nations where I have driven you, but of you I will not make a full end, but I will chastise you justly, and I will not completely destroy you."
Every word in the Torah has wisdom and wondrous insights. As King David, G-d's Messiah, prayed,
"Open my eyes that I may behold the wonders of Your Torah"
(
T'hillim / Psalms 119:18
). The eighth principle states that the Torah (written and oral) was handed down by G-d to Moses. Every generation has faithfully maintained the Torah l'dor v'dor (from generation to generation) in an unbroken chain of transmission from Sinai until today. No additions or changes were made at any time.
Sanhedrin 99a
tells us that the denial of the divine origin of a single word of the Torah is a rejection of the entire Torah.
"The authoritative explanation of the Torah was communicated by G-d, and the way we observe the mitzvot exactly as G-d instructed Moses. He [Moses] was the faithful conduit [Torah]."
Many Protestants claim to rely on sola scriptura (the bible only). They mean the written bible – and so they reject half of the Torah (the oral half). The problem is that the written Torah tells us:


"But you shall choose out of the entire nation men of substance, G-d fearers, men of truth, who hate monetary gain, and you shall appoint over them [Israel] leaders over thousands, leaders over hundreds, leaders over fifties, and leaders over tens. 22. And they shall judge the people at all times, and it shall be that any big matter they shall bring to you, and they themselves shall judge every small matter, thereby making it easier for you, and they shall bear [the burden] with you."


Sh'mot / Exodus 18:21
.
If people individually can read the bible and make up their own interpretation, and understand the bible based on that understanding, why do we need judges? The Protestant claims that any pedestrian knows the Law simply by reading the Bible. Why is there a need to have lower courts and higher courts, with the latter getting the more difficult cases? Why is there a need for judges to be "wise and understanding" if knowledge of the bible requires no special training?
One thing to clear up before moving on is that some think that Jews today do not observe the mitzvot. They may point to the lack of a Temple and say
"you are not bringing sacrifices, ergo you are not observing the mitzvot."
Yet the Torah does not say "you must always bring sacrifices, even without a Temple." Instead the Torah says:
"there will be a site that G-d will choose as the place dedicated to His name. It is there that you will have to bring all that I am prescribing to you as your burnt offerings, eaten sacrifices, [special] tithes, hand-delivered elevated gifts, and the choice general pledges that you may pledge to G-d."
D'varim / Deuteronomy 12:10-11
.
The last place G-d chose to bring sacrifices was the Temple in Jerusalem. Sacrifices cannot be brought anywhere else (showing yet again that Jesus' death was not a sacrifice). Jews are observing this mitzvah by not bringing sacrifices anywhere else. . .
We've discussed Torah accuracy previously. The "Koren Edition" T'nach has a list of
חִלּוּפֵי
נֻסְחָאוֹת / hillufei nus'ha'ot ("variant readings") and there are just THREE entries for the five Torah books, none of which change the meaning in any way. Contrast this with the over 5000 variants just in early Christian papyri.
But, what of
נְבִיאִים /
Nevi'im (Prophets) and
כְּתוּבִים /
Ketuvim (Writings) which comprise the rest of the Jewish bible? If the Torah is not to be added to or subtracted from (changed) -- why do we have the rest of the T'nach (bible)? Neither changes the Torah -- if they did they would not be part of our heritage. The prophets who were immortalized in the Books of the Prophets were re-enforcing to the people the need to follow hte Torah. Writings consists of stories, histories and even poetry -- again none of which contradicts the Torah. Some missionaries wonder why Jews spend so much time on the Torah and seem to "neglect" studying the rest of the 'nach -- and this is why. Our focus is on observing the 613 mitzvot commanded by G-d in His divine book of instructions -- the Torah.
Principle #8: The Rambam stresses that both the written and oral torot are divine.
---
Powered by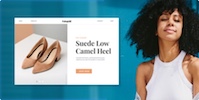 Create your own unique website with customizable templates.
Photos used under Creative Commons from symphony of love, Lawrie Cate, bschmove, Art4TheGlryOfGod, ToGa Wanderings, rottnapples, GotCredit, Israel_photo_gallery, ePublicist, KAZVorpal, jeronimoooooooo, Chajm, Kawee6281, Jim Linwood, Martin Comeau, Chajm, Hugo90, Karim D. Ghantous, Leonard John Matthews, Waiting For The Word, jumpinjimmyjava, Emma Fierberg, Abundance Thinkers, GlasgowAmateur, torbakhopper, WarmSleepy, M. Martin Vicente, slgckgc, Steven DuBois, Waiting For The Word, Soma Kondo, Themeplus, aldenchadwick, ePublicist, torbakhopper, dno1967b, Ian W Scott, Israel_photo_gallery, Ben Sutherland