#9 of the 13 Principles of Judaism by the Rambam: The Torah is Unique and there will never be another like it.
Principle 8 (discussing Moses as the greatest of all prophets) explained that no prophet can change the Torah. If any prophet changes a mitzvah he is a false prophet. The Torah is the direct word of G-d, it is eternal and it cannot be changed through prophecy.
Remember that the Jews did not believe Moses simply because Moses told them G-d had spoken to him. They didn't believe Moses because Moses performed miracles (miracles can be faked).
The Jews believed Moses because G-d spoke to THEM. G-d told 3 million Jewish men, women and children the ten utterances (commandments) and was with the Jews daily for over 40 years in the desert. IF Moses had made up even one mitzvah not given by G-d then Moses would have been removed as prophet. We know this clearly because when Moses failed to follow G-d's instructions completely (striking a rock for water rather than speaking to it as G-d commanded) he was punished. . .
Remember when Moses spoke to the Jews (Israelites)?
"Moses summoned all Israel, and said to them: Listen, Israel, to the rules and laws that I am publicly declaring to you today. Learn them and safeguard them, so that you will be able to keep them. G-d your Lord made a covenant with you at Horeb (Sinai) It was not with your ancestors that G-d made this covenant, but with us - those of us who are still alive here today. On the mountain, G-d spoke to you face to face out of the fire. I stood between you and G
-d
at that time, to tell you God's words, since you were afraid of the fire, and did not go up on the mountain. G-d then] declared [the Ten Utterances / Commandments]. . . G-d spoke these words in a loud voice to your entire assembly from the mountain, out of the fire, cloud and mist, but He added no more. He wrote [these words] on two stone tablets, and [later] gave them to me."
D'varim / Deuteronomy 5:1-19
.
Time and again the Torah tells us that it is eternal.
"Do not add to the word that I am commanding you, and do not subtract from it. You must keep all the mitzvot (commandments) of G-d your L-rd, which I am instructing you."
D'varim / Deuteronomy 4:2
.
"The grass withers, the flower fades; but the word of our G-d will stand forever."
Y'shayahu / Isaiah 40:8
.

"Whatever G-d decrees *shall be forever*; nothing shall be added to it nothing shall be taken away."

Kohelet / Ecclesiastes 3:4
.
The Almighty Himself will never give another Torah, nor will He add or detract from the Torah we now possess. Thus the Christian bible, the Koran, the Book of Mormon are all false teachings. Parts of them are true (the parts taken from Torah), but there are also false teachings in each of them.
It is important to remember that we Jews are a "real people" – meaning that the Torah is our legal framework as (for example) the Constitution is to Americans. The "what to do" is in the written Torah. The "how to do it" is explained in the oral. Because we are a real people when something new happens our courts must decide how the law applies to a given situation (just as American courts must decide cases based on American law).
We are commanded to listen to our judges.
"And you shall observe all that they shall instruct you"
(
D'varim / Deuteronomy 17:10
).
Let's read a bit more of it:
"If a case is too difficult for you to decide…you shall go to the place that HaShem your G-d has chosen and you shall appear before the kohenim (priests) and the judge that is there in those days. You are to inquire, and they are to tell you the word of judgment. You are to do according to the judgment that they announce to you from that place that HaShem chose, observing scrupulously all their instructions to you. You shall act according to the law they shall teach you and according to the judgment that they shall tell you; do not deviate from the judgment that they announce to you either to the right or to the left"
(
D'varim / Deuteronomy 17:8-11
).
The judges are learned in Torah and instruct us based on it. There have always been judges (from Moses to today). Currently there is no Great Sanhedrin, so our courts are limited in their rulings – basing them on the Torah and Talmud (oral Torah).
This statement in the Torah is actually the death knell to the Protestant concept of "Sola Scriptura" (relying only on the written Torah and personal interpretation, generally translations of the Torah which is even another step removed from the Torah itself! Yet to Torah tells us that we are to follow:
"According to the law that they shall teach you"
(
D'varim / Deuteronomy 17:2
).
It does not say, that the written Torah shall teach you," --- or that you can read it in translatino (where someone else determined meaning) and make up your own mind based on no history or no knowledge (Sola Scriptura). The Torah says they opposite. It says that we should listen to our teachers (the judges / rabbis / teachers of the Torah). "According to the law that they shall teach you"
(
D'varim / Deuteronomy 17:2
).
"that THEY shall tell you."
not
"according to the judgment that you shall guess or misunderstand based on someone else's (mis)translation."
The Rabbis (judges) do not change the Torah – that is forbidden in the Torah itself. They rule based on the Torah, following its mitzvot and principles. When there is a disagreement (generally something minor) it was discussed and a legal ruling given based on the majority decision. Some good articles to read to further understand that Jews do NOT change the Torah:
Haven't Rabbis Changed the Laws?
Why Can't Jewish Law be Altered?
Has Judaism Changed?
Understanding the absolute, unchangeable nature of Torah grants us insight into the necessity and essence of the Oral Law and the Jewish courts.
Principle Number 9: "I believe with perfect faith that the Torah will not be changed, and that there will never be another Torah given by G-d."
Take, for example, the story of the man in the Torah who was put to death for carrying wood on Shabbat.
"And the Children of Israel were in the desert, and they found a man who collected wood on the Shabbat day. And those who found him collecting wood bought him [close] to Moses and to Aaron and to all the congregation. And they placed him in the jail, because it was not explained what should be done to him"
(
Bamidbar / Numbers 15:32-34
).
Why didn't they know what to do with him? After all

"Therefore] keep the Sabbath as something sacred to you. Anyone doing work [on the Sabbath] shall be cut off spiritually from his people, and therefore, anyone violating it shall be put to death."

Sh'mot / Exodus 31:14
.
So the penalty was death. Why didn't they put him to death?
Because HOW to do excecute the man had not been explained. The "how to" was given orally.
Now, how many people do you suppose have been put to death for carrying wood on Shabbat? Probably just this one case – one must remember that the people in question were those rescued from Egypt, who had stood at Sinai and promised to keep Torah. . . this generation was very unique. This man knew what G-d expected and his true crime was defying G-d. People are judged based on their understanding and knoweldge. . .
The 9th Principle:
This Torah that Moses transcribed from the Almighty is unique and there will never be another. One must neither add to it nor subtract from it, be it the Written Law or the Oral Law. As it stated: "Neither add to it nor subtract from it" (D'varim / Deuteronomy 13:1).
---
Powered by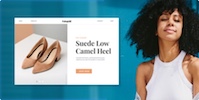 Create your own unique website with customizable templates.
Photos used under Creative Commons from symphony of love, Lawrie Cate, bschmove, Art4TheGlryOfGod, ToGa Wanderings, rottnapples, GotCredit, Israel_photo_gallery, ePublicist, KAZVorpal, jeronimoooooooo, Chajm, Kawee6281, Jim Linwood, Martin Comeau, Chajm, Hugo90, Karim D. Ghantous, Leonard John Matthews, Waiting For The Word, jumpinjimmyjava, Emma Fierberg, Abundance Thinkers, GlasgowAmateur, torbakhopper, WarmSleepy, M. Martin Vicente, slgckgc, Steven DuBois, Waiting For The Word, Soma Kondo, Themeplus, aldenchadwick, ePublicist, torbakhopper, dno1967b, Ian W Scott, Israel_photo_gallery, Ben Sutherland