When it comes to the idea of "an eye for an eye" (
Sh'mot / Exodus chapter 21
). We know for a fact that the Torah is not saying "if one man blinds another, blind him as well." We know this because the Torah TELLS us what the legal system requires for various situations. We will discuss the details in this post.
Rashi writes: If [a person] blinds his neighbor's eye, he must give him the value of his eye, [which is] how much his price to be sold in the marketplace has decreased [without the eye]. So is the meaning of all of them [i.e., all the injuries enumerated in the following verses], but not the actual amputation of a limb, as our Rabbis interpreted it in the chapter entitled הַחוֹבֵל, he who assaults. -[
Tractate Baba Kama 83b, 84a].
For example, if a man accidentally kills another man - if "an eye for an eye" were literal as so many Christians assume -- then how would they explain that we are told if a man accidentally kills another the courts must send the killer to a refugee city? The killer is NOT put to death. He is banished. This is found in
Bamidbar / Numbers 35:25.
If "an eye for an eye" meant what Christians think it means, how do they explain (in the same chapter)
"

And if men quarrel, and one strikes the other with a stone or with a fist, and he does not die but is confined to [his] bed,
if he gets up and walks about outside on his support, the assailant shall be cleared; he shall give only [payment] for his [enforced] idleness, and he shall provide for his cure."
Sh'mot / Exodus 21:18-19.
If it were "an eye for an eye" wouldn't the Torah dictate that the man who was struck with a stone or fist turns around and hits the other man with a stone or a fist? But that is NOT what the Torah says. It says, the criminal has to pay restitution and pay for the healthcare of the injured party!

If it were "an eye for an eye" literally then explain
"
And should men quarrel and hit a pregnant woman, and she miscarries but there is no fatality, he shall surely be punished, when the woman's husband makes demands of him, and he shall give [restitution] according to the judges' [orders]."
Sh'mot / Exodus 21:22.
Since the baby was miscarried an eye for an eye should mean that the man injuring the woman should have to kill one of his children, or force his own wife to miscarry her next pregnancy -- but that is NOT what the Torah dictates. It states that the man injuring the woman must may damages. . .
There are no Jewish laws where a criminal loses a limb as part of a punishment. The Hebrew phrasing of "an eye for an eye" is
ayin tachat ayin
which is very unusual usage.
ר' אליהו בן שלמה זלמן /
The Vilna Gaon (18th century) said ""Why, he asks, did the Torah not use the more appropriate ' ayin ba'ad (literally 'for') ayin ' instead of ' ayin tachat (literally 'underneath') ayin ' He answers that ' tachat ' hints that in the practical world the Torah only demands monetary payment for the loss of an eye. The Hebrew letters of the word ayin - eye are ayin , yud and nun . The letters tachat - directly beneath them in the Hebrew alphabet are fai (one after ayin ), kaf (o n e after yud) and samech (o n e after nun ) and they form the word kesef - money. The Torah is hinting that for ayin you should pay ' tachat ayin ' - kesef - money."
The word
tachat
does not mean that an injurer will be punished with the injury that he has inflicted (an actual eye for an eye). It means he will receive a punishment that was not done to the victim. Look at
Shoftim / Judges 15:11
"As they did to me, so have I done to them."
But Shimshon did NOT do to them what they had done to him! They had taken his wife, he in turned burned their fields. It is not an "exact same thing" situation -- it is a "punishment fits the crime" scenario.
יעקב אריאל
/ R Yakov Ariel the Chief Rabbi of Ramat Gan puts it this way. . . it is impossible to repair the physical harm done to someone such as causing blindness, and the Torah is giving us a strong message that the punishment must fit the crime. It is not sufficient to pay for the damage. In addition the one who harms someone else must be visibly shamed, as if he had lost a limb.
The laws pertaining to courts of law and what crimes are punishable by death (and even the form that death penalty takes, e.g. stoning) were nearly impossible to pass (you needed two eye witnesses to the crime, you needed a 23 judge court convicting the person after very stringent requirements were met including looking for witnesses on the criminal's side, and so forth. More than one death penalty in 70 years was considered a "bloody court." See the biblical references below:
To appoint judges and officers in every community of Israel (D'varim (Deuteronomy) 16:18)
Judge honestly between each man and his brother (D'varim (Deuteronomy) 1:16)
Do not testify as a false witness against your neighbor. (Sh'mot (Exodus) 20:13)
A single eyewitness may not testify against a person where the death penalty is involved. (Bambidar (Numbers) 35:30)
Do not pervert justice.
(Sh'mot (Exodus) 23:6)
Do not join forces with a wicked person to be a corrupt witness.
(Sh'mot (Exodus) 23:1)
Do not follow the majority to do evil.
(Sh'mot (Exodus) 23:2)
Do not speak up in a trial to pervert justice. A case must be decided on the basis of the majority.
(Sh'mot (Exodus) 23:2)
Keep away from anything false.
(Sh'mot (Exodus) 23:7)
Do not accept bribery. Bribery blinds the clear-sighted and twists the words of the just.
(Sh'mot (Exodus) 23:8)
You must investigate and probe, making careful inquiry. (D'varim (Deuteronomy) 13:15)
One witness must not testify against a person to inflict any punishment or penalty for a crime that he may have committed. A case must be established through the testimony of [at least] two or three witnesses. (D'varim (Deuteronomy) 19:15)
This is what you must do] if a corrupt witness acts to testify falsely against a person.
Two men who have testimony to refute [the false witnesses] shall stand before G-d, before the priests and judges who are involved in that case.
The
judges shall carefully interrogate [the refuting witnesses], and if the [first] two witnesses are found to have testified falsely against their brother
you must do the same to them as they plotted to do to their brother, thus removing evil from your midst.
(D'varim (Deuteronomy) 19:1519-)
Do not give anyone special consideration when rendering judgment. Listen to the great and small alike, and do not be impressed by any man, since judgment belongs to God. If any case is too difficult, bring it to me, and I will hear it.' (D'varim (Deuteronomy ) 1:17)
Do not pervert justice ( D'varim (Deuteronomy) 24:17)

There is a good article on this topic
here
.
---
Powered by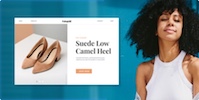 Create your own unique website with customizable templates.
Photos used under Creative Commons from symphony of love, Lawrie Cate, bschmove, Art4TheGlryOfGod, ToGa Wanderings, rottnapples, GotCredit, Israel_photo_gallery, ePublicist, KAZVorpal, jeronimoooooooo, Chajm, Kawee6281, Jim Linwood, Martin Comeau, Chajm, Hugo90, Karim D. Ghantous, Leonard John Matthews, Waiting For The Word, jumpinjimmyjava, Emma Fierberg, Abundance Thinkers, GlasgowAmateur, torbakhopper, WarmSleepy, M. Martin Vicente, slgckgc, Steven DuBois, Waiting For The Word, Soma Kondo, Themeplus, aldenchadwick, ePublicist, torbakhopper, dno1967b, Ian W Scott, Israel_photo_gallery, Ben Sutherland