Did you know that the earliest gospel (Mark) did not have any stories about Jesus being resurrected? This central theme of Christianity (and why Christians celebrate Easter) does not appear in the gospels until well after the 4th century CE!
"And if (Jesus) has not been raised, our preaching is useless and so is your faith." 1 Corinthians 15:14.
Oops.
Prior to the Council of Nicea (in 325 CE), when the trinity was made a religious concept, there was a great deal of disagreement in Christians as to whether Jesus was part of G-d, if there were two "parts" of G-d or a trinity. Early church fathers also recognized that the pagans had resurrection themes similar to their own. Justin Martyr (100 - 165 CE) wrote "when we say ... Jesus Christ, our teacher, was crucified and died, and rose again, and ascended into heaven, we propose nothing different from what you believe regarding those whom you consider sons of Zeus." (
1 Apologies
21).
Resurrected gods (dying and resurrecting) was a common theme in pagan religions. The Greek god Asclepius often resurrected people from the dead. Zeus (the main Greek god) killed him, but later resurrected Asclepius himself.
There are three resurrections in the T'nach:
The prophet Eliyahu (Elijah) prays and G-d raises a young boy from death (
1 Kings 17:17-24
);
The prophet Elisha raises a boy whose birth he had prophesied (
2 Kings 4:8-16
and
32-37
);
A dead man's body thrown into Elisha's tomb is resurrected when the body touches Elisha's bones (
2 Kings 13:21
).
In other words, what many Christians see as the very reason for believing in Christianity (the resurrection of Jesus) is not unique to Jesus. Neither it is a messianic requirement for the messiah to be resurrected. The messiah IS required to resurrect the righteous dead (all of them) -- and this is something Jesus did not do.
As shown above there are examples of Elijah and Elisha raising the dead in the T'nach – and we know that all the righteous will be resurrected in the messianic age.
A Jew would say "so what?" to the resurrection of Jesus (if it ever happened). His resurrection certainly would not make him worthy of worship. . . It does not prove he was the messiah, and it certainly doesn't show he was part of G-d.
But interesting enough the earliest copies of the gospel of Mark (said to be the earliest gospel) do not have Jesus being resurrected at all.
The resurrection of Jesus appears to be a later insertion -- later than the 4th century CE (when these early texts date).
The gospel of Mark ended with the verse 8: "Trembling and bewildered, the women went out and fled from the tomb. They said nothing to anyone, because they were afraid."
No resurrected Jesus.
Eusebius (an early church father who lived from 264 CE to 340) CE, wrote in
Ad Marinum 1
that "in the accurate manuscripts Mark ended with the words 'for they were afraid'[Mark 16:8].'"
The oldest copies of the Christian bible all end at Mark 16:8 (no resurrection).
Codex Vaticanus (dated by handwriting analysis called p
alaeography
to the 4th century CE) = Mark ends at 16:8.
Codex Sinaiticus (dated by handwriting analysis called p
alaeography
to the 4th century CE) = Mark ends at 16:8.
Codex Syriacus ( (dated by handwriting analysis called p
alaeography
to the early 5th century CE) = Mark ends at 16:8.
No resurrection story in Mark in any of them.
So was the resurrection part of the early belief of all of Christianity -- or just "some"?
Is it possible (even probable) that the resurrection stories (all conflicting with one another) found in the four gospels and Acts were the result of the pro-resurrection Christians "winning" the theological battle of early Christianity? Today around 90% of Christians worldwide believe in the trinity (3 gods in 1 -- the father, the son and the holy ghost), but this concept was once controversial.
In the first century of Christianity the Gnostics believed that Jesus was G-d, but not man. An early adherent was Valentinus (100 CE to 160 CE) who believe that Joseph was Jesus' biological father, but when John baptized he physically died and resurrected as G-d. Jesus he was "born" as a G-d and no longer what he had been (100% human from human parents). The human Jesus is joined to the Savior.in Valentinus' version of Christianity.
A little later came the Arian sect, founded by Arius (250 CE - 336 CE). The Arians believed that Jesus was a man, and not G-d. The Arians did not believe in the trinity. They also thought that Jesus was not equal to G-d. Arius wrote "We are persecuted because we say that the Son has a beginning but that G-d is without beginning." Arius's Letter to Eusebius of Nicomedia.
Prior to the Council of Nicea (325 CE) t the Arians and Gnostics were only two differing "schools of thought" as to whether Jesus was a normal human being, a part of a trinity or part of a duality. . .. There were other Christian sects also differing from modern Christianity. The Council of Nicea condemned Arius's doctrine and formulated the original Nicene Creed of 325.
Bottom line?
Resurrection
(תְּחִיַּת הַמֵּתִים) is a part of Judaism, and indeed it is one of the Rambam's 13 Principles of Judaism.
"My corpses shall rise; awaken and sing, you who dwell in the dust, for a dew of lights is your dew, and [to the] earth You shall cast the slackers."
Y'shayahu / Isaiah 26:19
.
When the messiah comes the righteous will be resurrected and the soul reunited with body; this is why Jews do not believe in cremation or embalming (
Isaiah 26
). The T'nach seems to tell us that only the righteous will be resurrected (
Daniel 12
). Yet, there is a school of thought that every Jewish soul that ever lived will be resurrected. "Even the empty ones amongst you [Israel] are filled with mitzvot as a pomegranate [is filled with seeds]"—Talmud, Berachot 57a and The soul of every Jew is a "veritable portion of G
‑
d," and as such is eternal and indestructible.
If the resurrection of the messiah were so special why is it that all righteous people will be resurrected?
The T'nach gives us examples of people who were resurrected. Neither they, nor the prophets who brought about their resurrections, were worshiped.
Pagan religions often had a motif of gods who died and were resurrected -- the resurrection of Jesus simply seems to be a way to attract pagans to the religion by continuing a familiar motif. Mithraism (the worship of Mithra) began around 400 BCE and spread throughout the ?Roman Empire. This god died, was buried in a tomb and was resurrected three days later on Easter. . . sound familiar?
Even if Jesus was real, died and was resurrected in one of the conflicting versions of the Christian bible (I highly recommend reviewing R' Tovia Singer's Crucifixion Chart which shows all the conflicts in the resurrection stories. Link) it is meaningless. There is no prophecy that the messiah will die and be resurrected -- indeed the real messiah must fulfill the prophecies about the messiah in his lifetime.
---
Powered by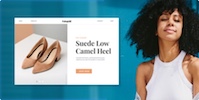 Create your own unique website with customizable templates.
Photos used under Creative Commons from symphony of love, Lawrie Cate, bschmove, Art4TheGlryOfGod, ToGa Wanderings, rottnapples, GotCredit, Israel_photo_gallery, ePublicist, KAZVorpal, jeronimoooooooo, Chajm, Kawee6281, Jim Linwood, Martin Comeau, Chajm, Hugo90, Karim D. Ghantous, Leonard John Matthews, Waiting For The Word, jumpinjimmyjava, Emma Fierberg, Abundance Thinkers, GlasgowAmateur, torbakhopper, WarmSleepy, M. Martin Vicente, slgckgc, Steven DuBois, Waiting For The Word, Soma Kondo, Themeplus, aldenchadwick, ePublicist, torbakhopper, dno1967b, Ian W Scott, Israel_photo_gallery, Ben Sutherland